A 15-year-old Pennsylvania boy has been arrested in connection with the sexual assault of a five-year-old girl who was beaten and left for dead in North Philadelphia last month.
Police said the boy faces attempted murder, aggravated assault, kidnapping, rape, unlawful restraint and other charges. 
According to the Philadelphia Police Department, the victim's mother called police on the morning of July 28, after she found her badly beaten daughter unconscious in the backyard of her home.
The girl was transported to St. Christopher's Hospital, where doctors discovered she had sustained multiple injuries, including a broken jaw, fractures to her skull and a bruised liver.
"None of [her injuries], thank god, lead to any internal brain damage or bleeding," the mother told NBCPhiladelphia.com. "Both of her eyes are swollen shut. She can't even open her eyes right now, but she's in good spirits. She has to do a strictly liquid diet for the next six weeks."
At a Thursday press conference, Special Victims Unit Captain John Darby described the attack on the girl as "about as bad as it gets."
Once stabilized, the victim was able to provide police with details about what happened to her prior to the alleged assault.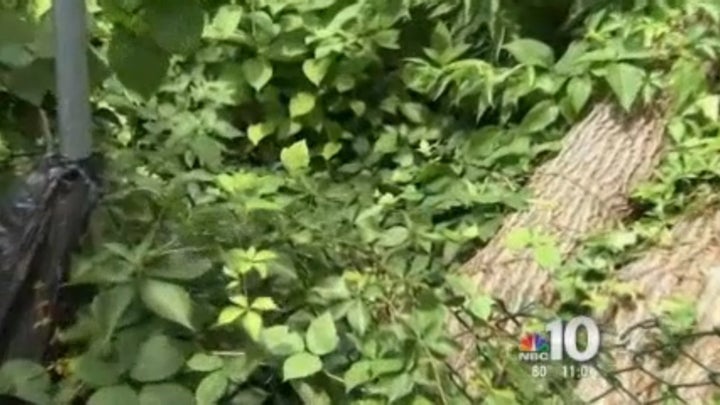 In a statement to The Huffington Post, Philadelphia police spokeswoman Christine O'Brien said the girl told police she had got up during the night and was walking in the hallway of her home when a man came from behind a closet door, picked her up and carried her out the back door.
"The man began to kick and punch her in the face," O'Brien said.
The girl described her attacker as a tall, thin black man with a medium to dark complexion, who wore a black T-shirt and tan shorts, police said.
Upon further investigation, police say the victim was able to positively identify the individual who assaulted her.
The suspect, who is not being identified because he is a juvenile, is known to frequent the neighborhood where the incident occurred, NBCPhiladelphia.com reported.
Police said it will be up to the district attorney's office to determine whether the boy, who is now in custody at Philadelphia's Youth Study Center, will be charged as an adult.
Contacted by HuffPost on Tuesday, Cameron Kline, the communications director for the Philadelphia District Attorney's Office, said his office is not yet prepared to make that decision.
"We're waiting for our charging unit and the investigation to continue," said Kline.
The little girl's mother, who has described her daughter as a brave fighter.
"She's so resilient and she's not letting what happened affect her so negatively to where it stops her life," the girl's mother told nbcphiladelphia.com.
Calling all HuffPost superfans!
Sign up for membership to become a founding member and help shape HuffPost's next chapter