In the below video a young boy gets shot by the police, then they watch him bleed.
Please note this video contains extremely graphic content and may be upsetting to watch.
Using rubber bullets, the police shot at protestors in an effort to have them dissolve the fire barricade they had created. In the rubble a boy was hiding with some adults and was shot in the mouth. People in the crowd were shouting (in Afrikaans) that there were kids and they shouldn't shoot, but the police still went ahead and shot at close range, as seen in the video below.
When the kid stumbled out from the debris, bleeding from his mouth, one police officer patted him on the back and walked off. Confusion? Blatant ignorance? From a trained police officer used to dealing with emergencies?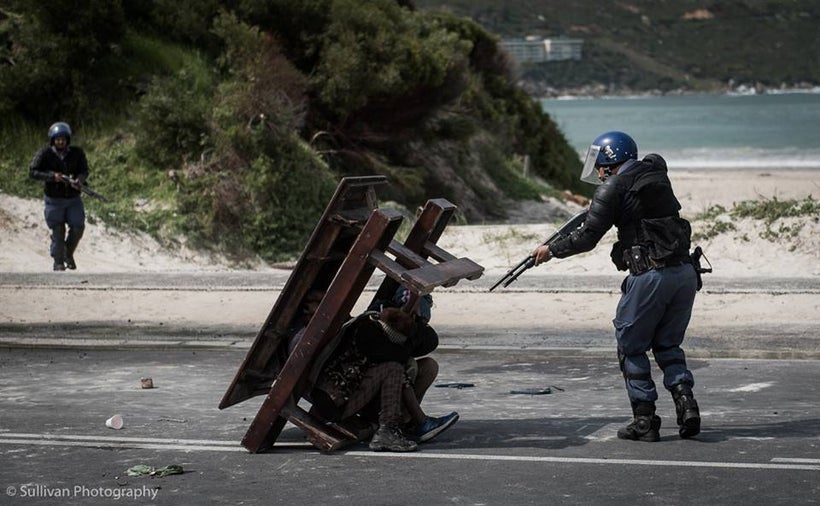 And what about everyone else around? Why does it take so long for anyone to speak up? It was filmed, so someone saw how injured the child was and said nothing.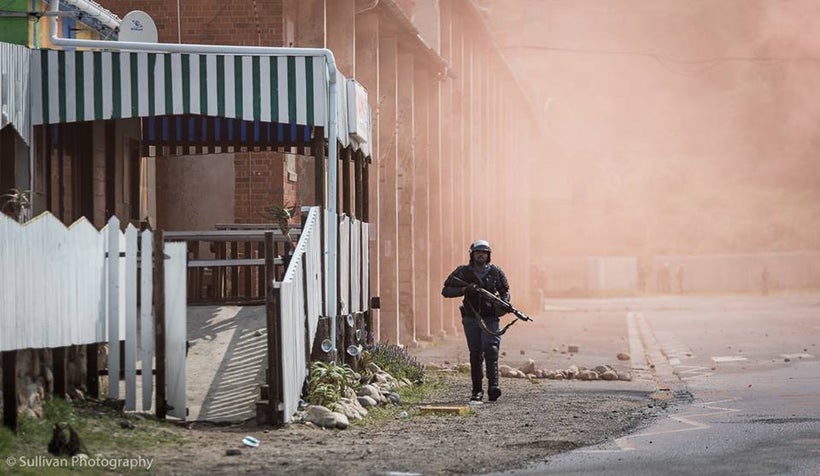 The protesters were coming from Hangberg, a township in Hout Bay (though rumors have it that protestors came in from other areas too). The protest was due to lower quotas for lobster fishing. According to an article from GroundUp Hangberg residents are angry that tourists come to the Hout Bay Harbor, which is just on the edge of Hangberg, but the residents don't receive the benefits. Yet, eateries in the area have local employees, as has the Hout Bay Harbor market. The protestors went on to attack the market, which alone works with over 100 people from Hangberg and Imizamo Yethu, the other township in Hout Bay, and is the area's largest tourist attraction. It also helps support local initiatives.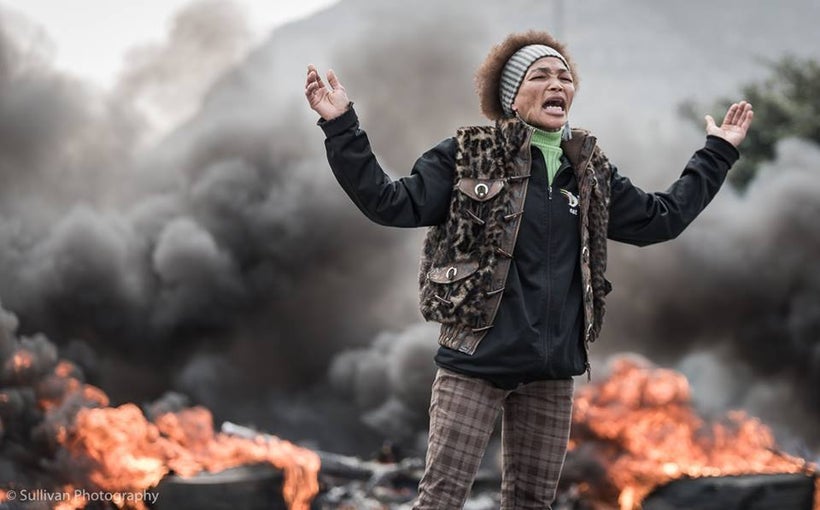 As for the lobsters? Unless they are protected with quotas, there won't be any left. Either the government has not clearly communicated this, or it is a fact the fishermen refuse to accept. Due to the memory of apartheid years there is still strong suspicion surrounding government rules and regulations, as well as, for lack of better wording, an idea that people "steal" opportunities, such as the idea that the residents don't see the benefits of tourism in the harbor.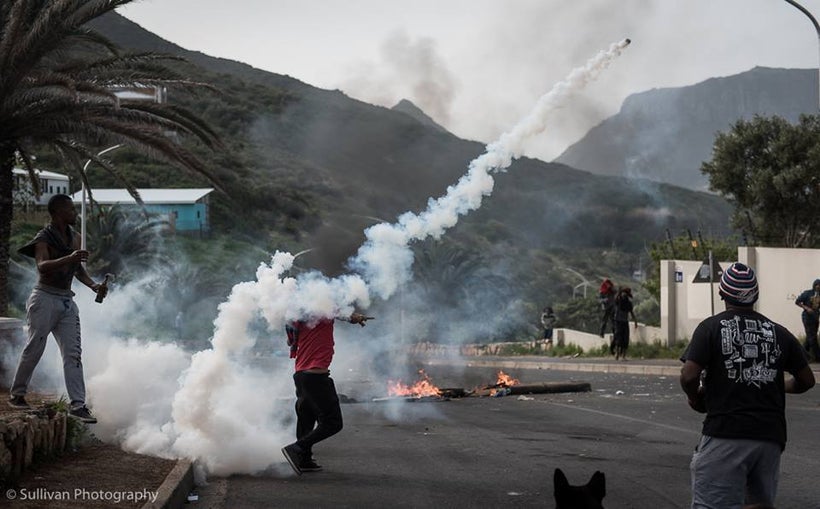 This is not the only violence Hout Bay has faced lately; only a few months back there were violent protests when the residents in Imizamo Yethu who had lost their homes in a fire earlier in the year were upset that re-housing them took so long. Petrol bombs were thrown into houses, cars were set on fire, shots were fired, access to Hout Bay was closed off. This violence was aimed at the very same residents who helped raise millions after the fire.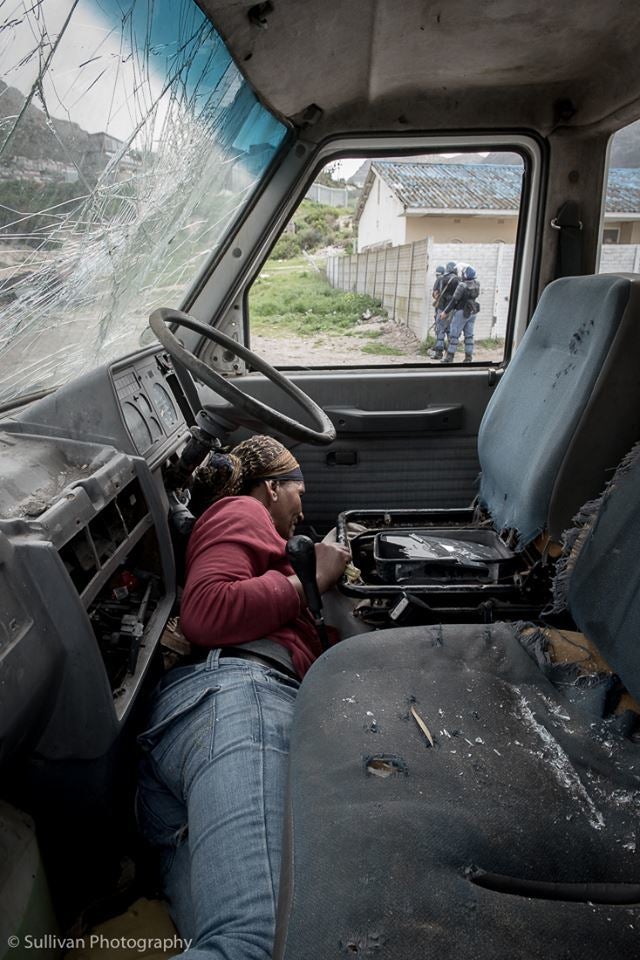 The problems Cape Town faces can maybe be summed up by today's event: ignorance and the choice of violence over sensible discussions to find actionable solutions. Cape Town is a paradise for tourism, it has a very favorable climate, yet people aren't educated enough to make use of it, instead feeling desperate and choosing violence. It's something that needs to change, both in the form of a willingness for communities to come together to stop the violence and start communicating and the government to increase educational opportunities. When this video was released on social media lots of people commented saying the child shouldn't have been there; he sould have been in school. The local schools have a huge shortage of resources, often with over fifty students in a class, drugs on the premises, etc. I've been in classrooms where fist fights broke out. It's not always easy to entice a child to attend school under those circumstances, nor to choose a path of non-violence.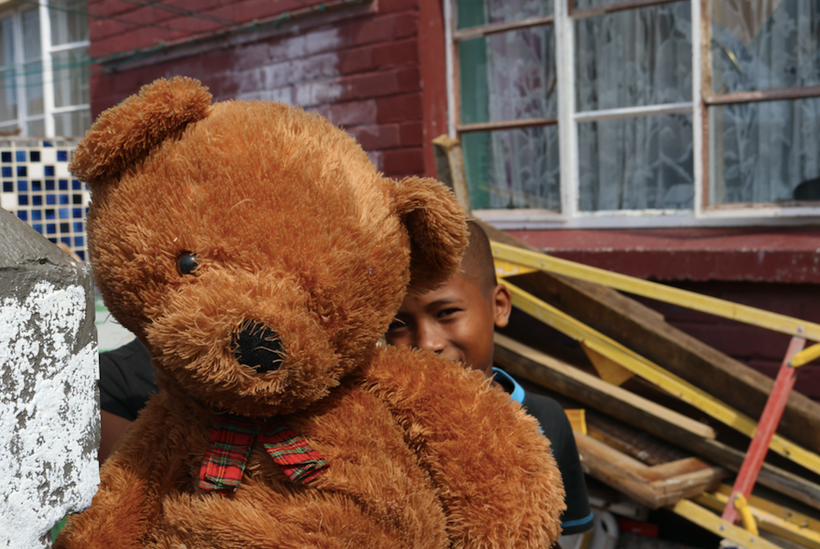 Please note that I was not an eyewitness and can therefore not report on why the police took the action they did; there may be a justifiable cause that cannot be seen in the videos.
It was reported by Sentinel News that the boy was in a stable condition this afternoon (12/09/17).
I work in Hangberg with Little Angels to help empower children and youth, through my business, Magique.
Calling all HuffPost superfans!
Sign up for membership to become a founding member and help shape HuffPost's next chapter
This post was published on the now-closed HuffPost Contributor platform. Contributors control their own work and posted freely to our site. If you need to flag this entry as abusive,
send us an email
.