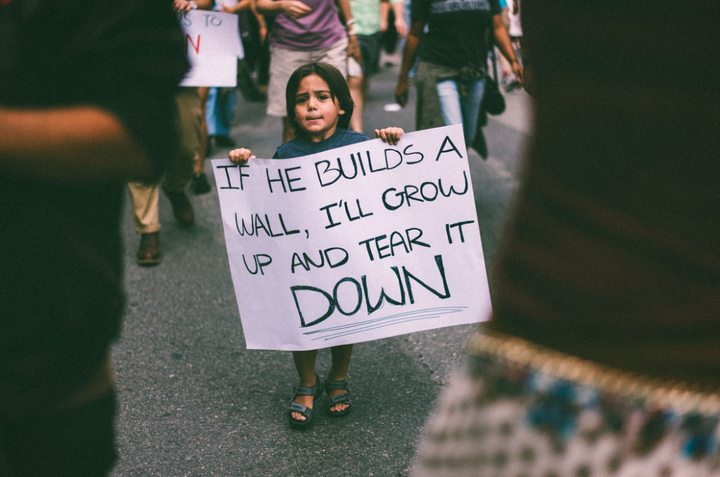 When all hope is lost, sometimes all you need is a sign.
On November 12, thousands of people marched through Los Angeles to protest the election of Donald Trump, according to the LA Times. Since the march, pictures of 3-year-old Kaio Pinho boasting a big message have been popping up on social media:
"I was drawn to this little boy because he was marching amongst mostly adults, but looked equally determined," Abigail Gorden, the photographer who stopped to snap a picture of Kaio, told The Huffington Post. "He seemed anxious but strong, which I feel you can see by the expression on his face."
Kaio's mother, Brisa Pinho, a Brazilian-American with dual citizenship made the sign. "I thought it was a good idea to create a bold sign as if it was my son saying it," Pinho told The Huffington Post. "The wall I speak of in the sign is figurative. [It's] a wall of hate, racism, and xenophobia that if built in the years ahead, will be torn down by my son and his generation."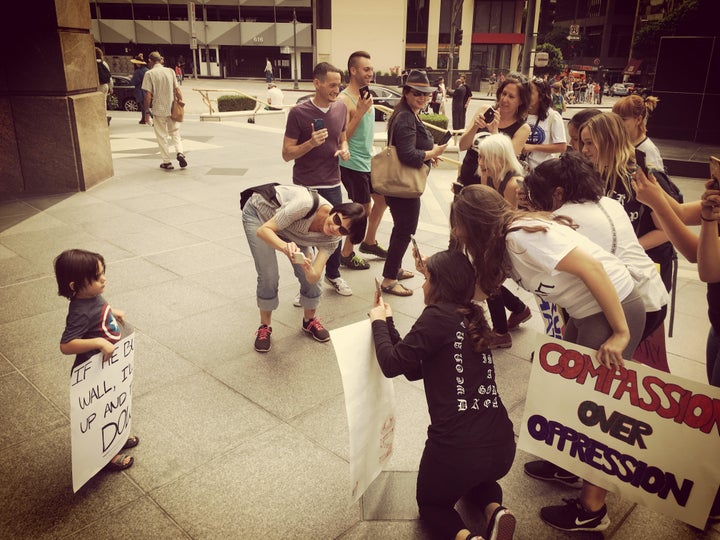 Though Kaio is only 3, Pinho felt it would be safe to take her son, who likes crowds and music, to the protest she described as "extremely peaceful."
Plus she felt that it was an experience her son should have.
"I think it's important for children to learn from an early age to stand up for what's right, for others who can't stand up for themselves and to know that they have the power to make their voices heard."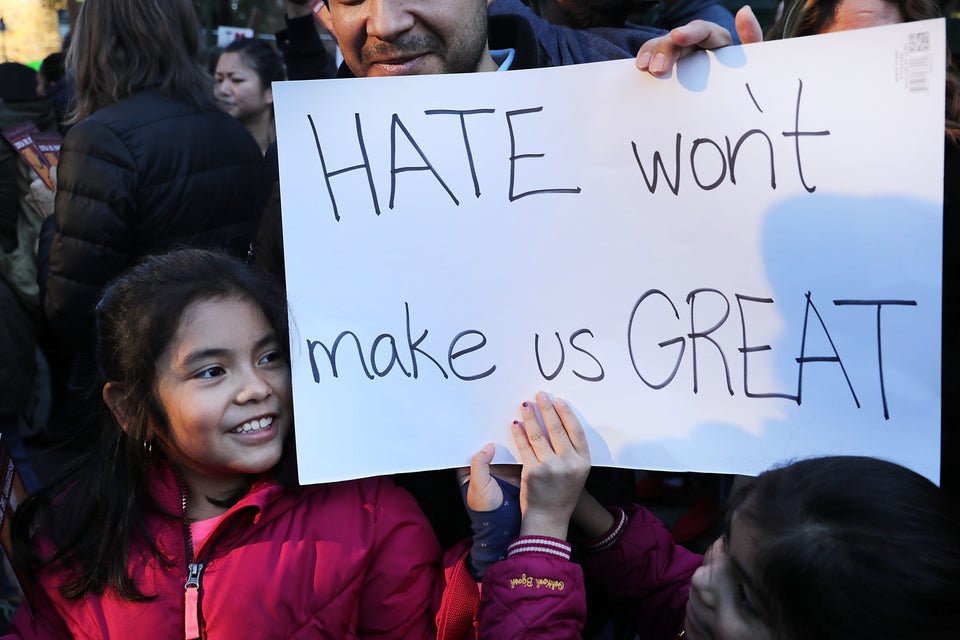 Kids At Post-Election Demonstrations