A 3-year-old Texas boy recently shared an awwwww moment with a police officer that could soften the hardest of hearts.
In a clip posted Tuesday by the Fort Worth Police Department, young TJ approached a motorcycle cop dining alone at McDonald's and gave him a hug.
The boy's mother, Jamie Hubbard, told the Dallas Morning News that the officer, Anthony Colter, had already gone outside to get TJ a sticker. Upon Colter's return, she asked her son if he wanted to hug the officer and received an affirmative. So as TJ made his way to Colter, Hubbard let the cop know that TJ wanted to hug him.
Hubbard readied her camera phone, and an adorable viral moment was born.
The embrace has been viewed more than 698,000 times on the Forth Worth police's Facebook page as of Thursday morning.
It happened last week but Colter said he's still moved by it.
"I was honored and I was humbled because we see a lot of bad stuff," Colter said on "Fox and Friends" Thursday.
You can support the ACLU right away. Text POWER to 20222 to give $10 to theACLU. The ACLU will call you to explain other actions you can take to help. Visit www.hmgf.org/t for terms. #StandForRights2017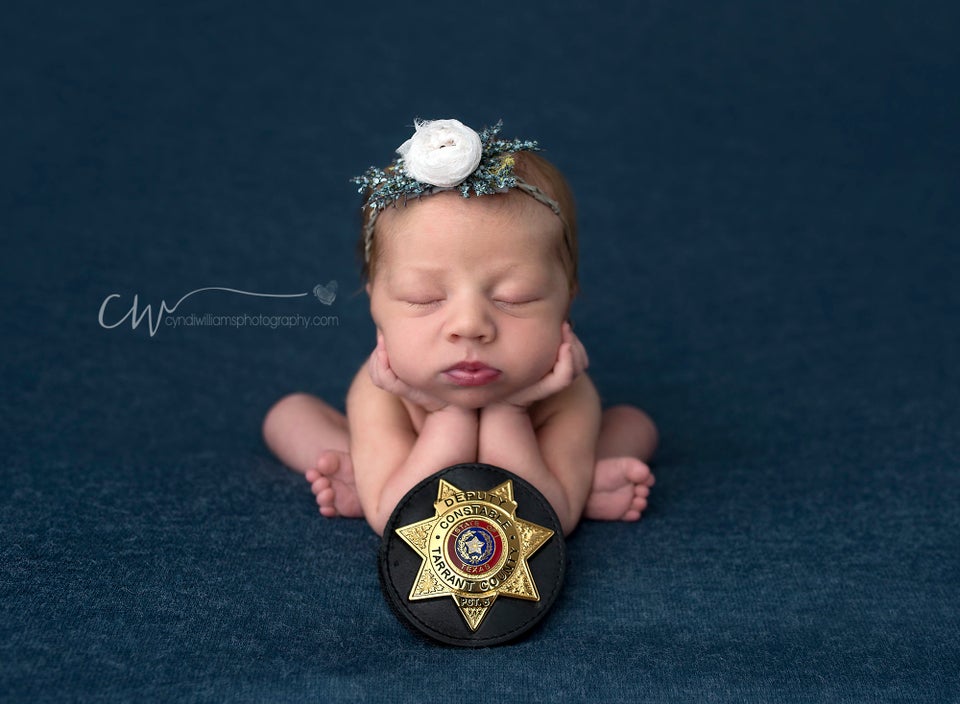 Newborn Photos Honor Police Officer Who Helped Deliver Baby