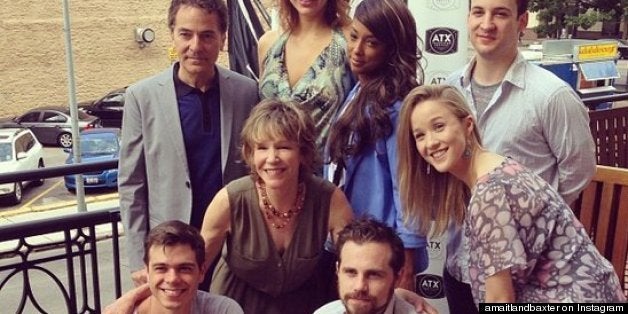 Many of the actors from ABC's iconic '90s TV series gathered at the ATX Television Festival in Austin to chat about the epic romance between Cory and Topanga, Cory and Shawn's ultimate bromance and the "Girl Meets World" spinoff during a panel on Friday morning.
"Boy Meets World" cast members Ben Savage (Cory Matthews), Rider Strong (Shawn Hunter), Matthew Lawrence (Jack Hunter), Maitland Ward (Rachel McGuire), Betsy Randle (Amy Matthews), Lily Nicksay (young Morgan Matthews), Trina McGee (Angela Moore) and creator Michael Jacobs were all on hand to dish on what went into the beloved ABC series, which ran for seven seasons.
"We never talked down to you and you knew that right away," Jacobs said to the panel audience, full of "Boy Meets World" fans. "What separated 'Boy' was that we operated thematically. We talked about what's next for you. We talked about friendship and how important it was ... The three of those characters [Cory, Topanga and Shawn] were so compelling, and we spun out from there."
Danielle Fishel (Topanga Lawrence), Will Friedle (Eric Matthews), William Daniels (Mr. Feeny), Lindsay Ridgeway (older Morgan Matthews), Lee Norris (Stuart Minkus), Alan Matthews (William Russ), Anthony Tyler Quinn (Mr. Turner) were noticeably absent, but Fishel taped a message to fans.
"It's a show that means so very much to me," the actress said. "I give you permission to ask as many embarrassing questions as you want."
"We did that last scene [saying goodbye to Mr. Feeny] in one take because we were all so wrecked," Strong said. "It was our last scene -- the last scene in front of a live audience. It was so close to home. There was no filter between Shawn and Rider at that point."
"It's still hard to watch that scene," Savage added. "It was almost like saying goodbye to our childhood."
Check out the video and photos below of the "Boy Meets World" cast reunited and scroll down to the bottom for scoop on the spinoff pilot, "Girl Meets World."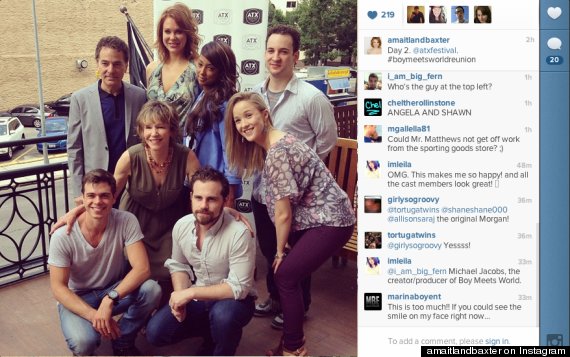 (via Maitland Ward on Instagram)
On Thursday, the "Boy Meets World" cast reunited and walked the red carpet to kick off the second annual ATX Television Festival.
"I watch television and I love television and we do what we love and I don't see anything on television right now that is speaking to the audience that we spoke to," Jacobs said. "If we can do it and honor this show and make it unique because it's a different world, that's the reason to do it.
Fishel said reuniting with Savage was "even better than I could've possibly imagined it could be." "After being apart for so many years, we were worried Cory and Topanga wouldn't come back to us," she explained. "There is something so special about the bond we share ... He really does feel like my husband. He will always be my first husband. Nothing can break that bond that we have."
"I think Danielle said it perfectly," Savage added. "We were both a little apprehensive and nervous, but these characters were written so well ... When you're watching 'Boy Meets World,' that's us. That's how we are."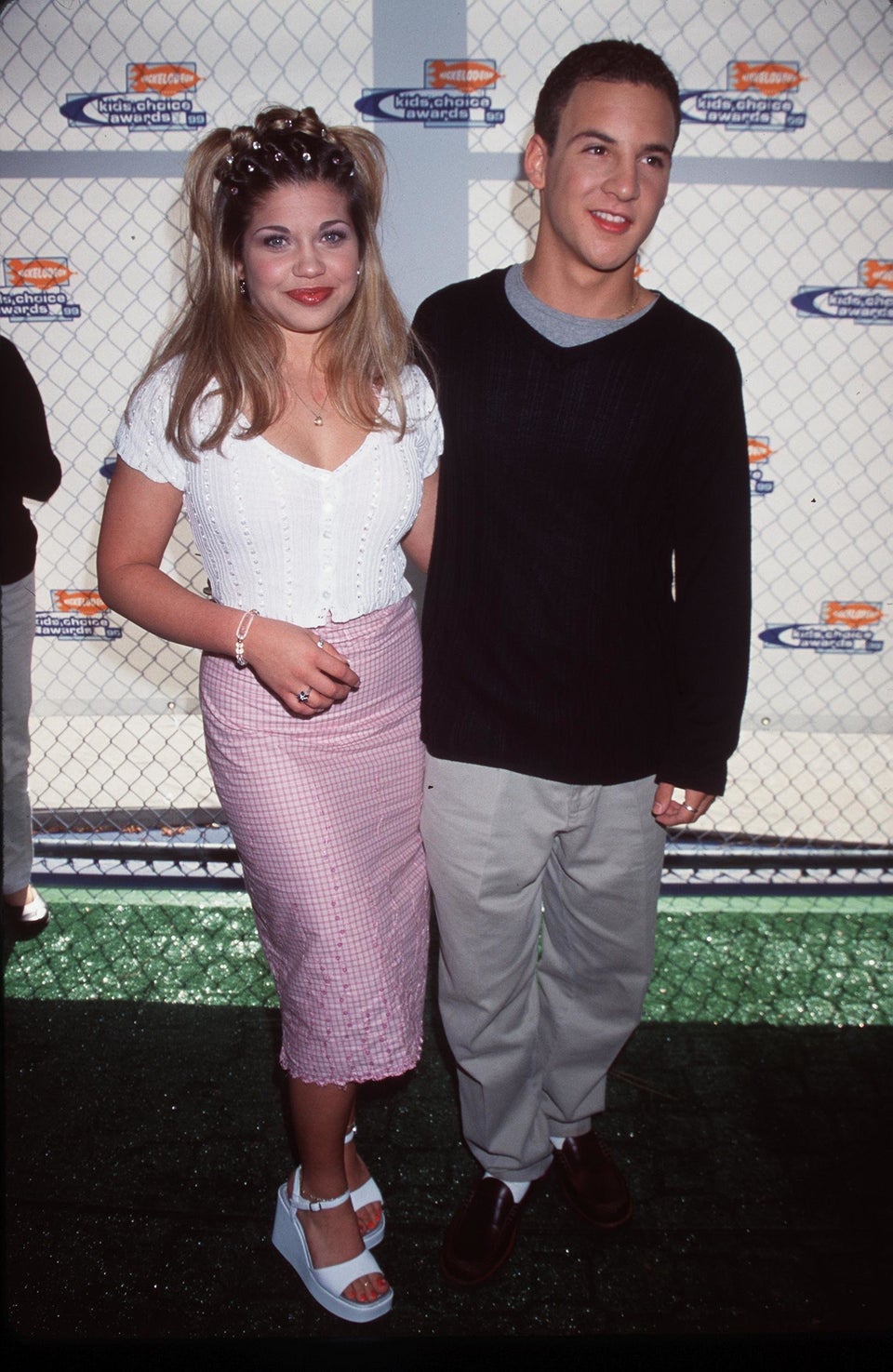 "Boy Meets World" Cast Then and Now
Popular in the Community