An 11-year-old boy from Fargo, North Dakota, is a cut above the rest.
Brandon Bakke, who is adopted, spent his summer mowing lawns to buy a gravestone for his biological father ― even though the two never met.
"I'm really proud of him," said Brandy Bakke, Brandon's adoptive mother. "He's a very mature, smart young man and he's really going to go places in life."
It all began in January, when Brandon began asking Brandy questions about his biological family. Brandy knew Brandon's biological father's name was Terrence, though they'd like to keep his last name anonymous. The two began searching for him on Facebook.
By June, they'd tracked down Terrence's sister, who informed Brandon that his biological dad had passed away the previous year in Chicago. She also said Terrence was buried in an unmarked grave because the family could not afford a monument.
Brandon was heartbroken and decided that he would buy Terrence a gravestone.
"I don't think anyone should go unknown," Brandon told HuffPost. "I felt like I should do this for him, and that he'd be proud of me."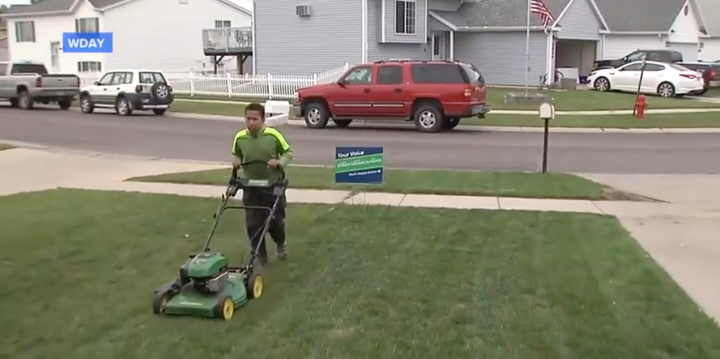 Brandon had been mowing lawns and selling lemonade all summer to buy himself a hoverboard, and he told Brandy he wanted to buy a grave marker with the $175 he had saved.
"I told him it would cost a lot more than that," Brandy told HuffPost. "And he said, 'Then, I'll do what I have to do.'"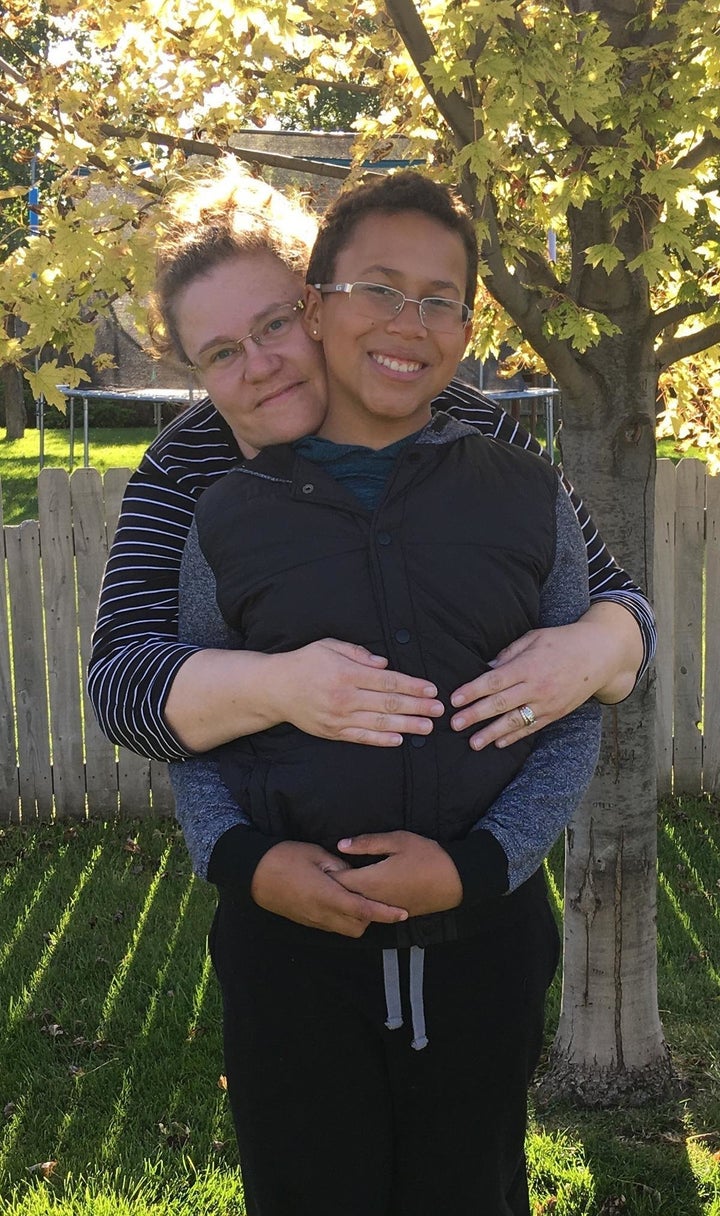 Brandon continued doing yard work and got in touch with Dakota Monument, a company that makes cemetery memorials in South Fargo, and explained his situation. The company asked him to come in, and together they began designing a monument.
"I knew I wanted to put a bowl of soup on his gravestone, because he loved to cook," Brandon said, recounting a detail his father's sister had told him. "He also liked to help people, so I wanted to put hands on it, giving someone soup."
Brandon also continued to save money until he made $325.
On Sept. 27, he walked into Dakota Monument with a jar full of his earnings and Brandy by his side to see the finished monument for the very first time.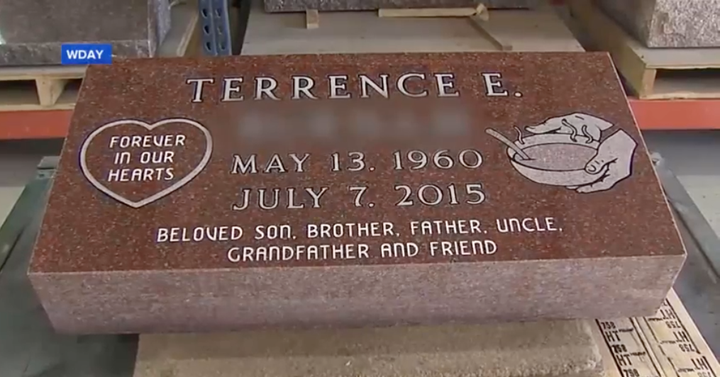 "Oh my goodness, I was a mess," Brandy said of her first emotional look at the stone. "I knew it was so important to him. And to see his creation, I bawled my eye out."
Dakota Monument also decided to donate the gravestone to them for free.
Brandy told HuffPost that the money Brandon earned will go toward a fund at Dakota Monument to help families who need assistance paying for memorials. A portion of the proceeds that Brandon continues to make from mowing lawns will also go toward the fund.
The Bakke family plans to make a road trip to Chicago to place the monument on Terrence's grave.
Brandon, however, is just happy his father's life is being honored. 
"I think he's looking down and saying, 'That's my boy,'" he told HuffPost.
CORRECTION: A previous version of this article located Fargo in the wrong Dakota.
REAL LIFE. REAL NEWS. REAL VOICES.
Help us tell more of the stories that matter from voices that too often remain unheard.
BEFORE YOU GO
PHOTO GALLERY
Adoption Portraits