Meet Nathan de Brito, the little boy who broke past barriers to run into Pope Francis' arms on Friday in order to tell him something that moved the pontiff to tears.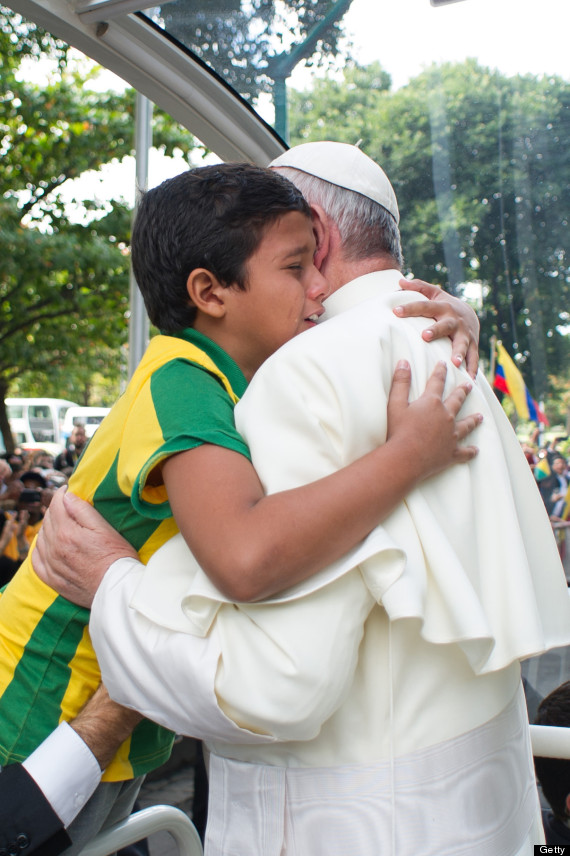 Pope Francis beamed at the small child in the Brazilian national soccer team jersey and told him, "I am going to pray for you, but I ask you to pray for me." He wiped tears from his eyes as he embraced de Brito and told him, "As of today, your vocation is set."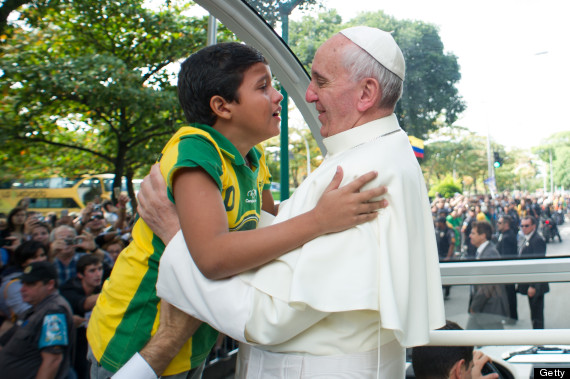 A video captures what is surely one of the most poignant moments of the pope's trip to Rio for World Youth Day, showing de Brito's urgent run to the Popemobile and the subsequent struggle to get him out of it, as neither the Holy Father nor the child wanted to be separated.
After exiting the Popemobile, the video shows de Brito blowing the Pope a kiss before covering his face with his hands, completely overwhelmed by the incredible experience.
Before You Go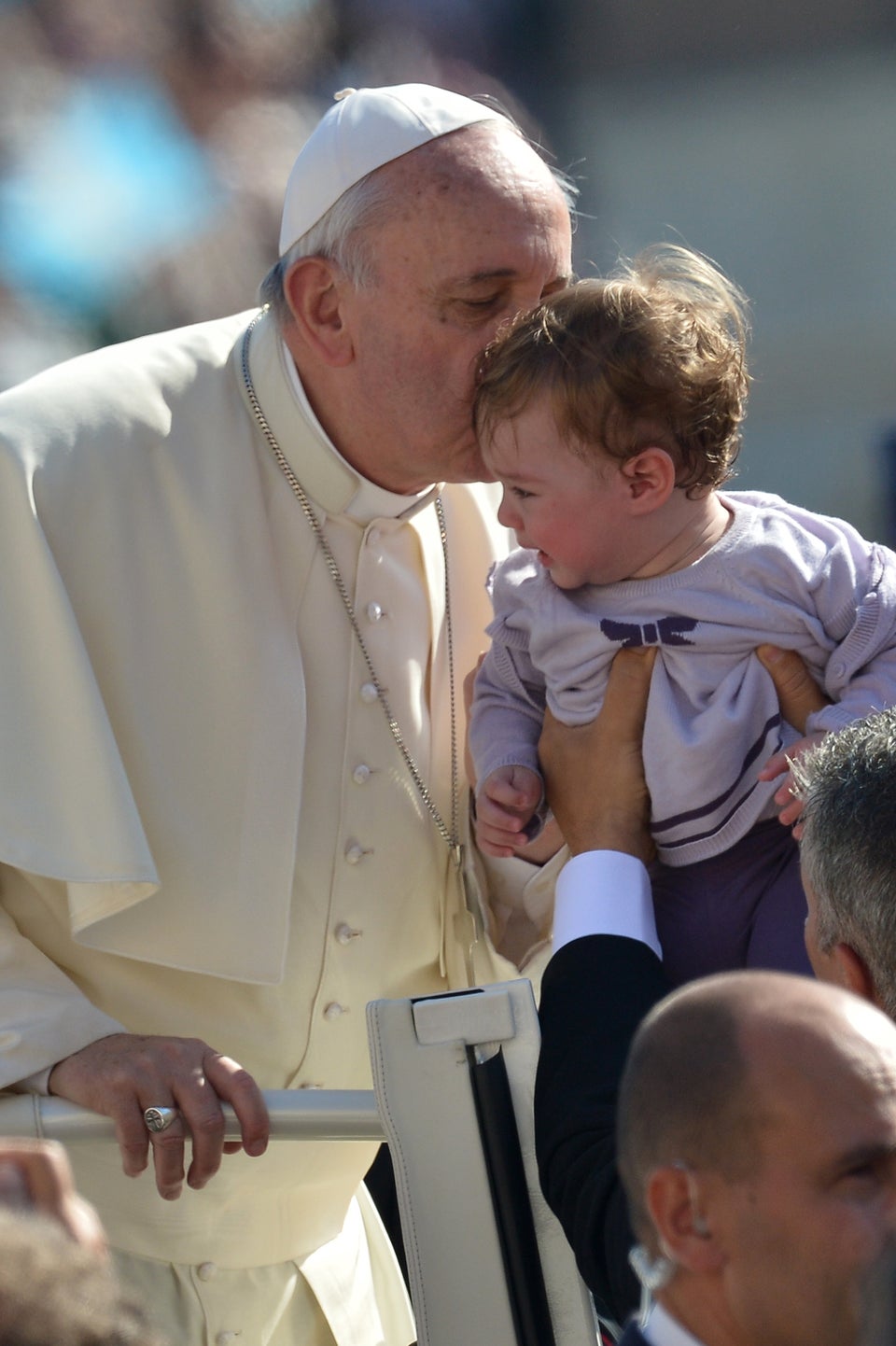 Pope Francis Kissing Babies
Popular in the Community