Following a unanimous vote by its board of directors, Boy Scouts of America announced Wednesday that the organization would be allowing girls to join its Cub Scout program. BSA will also be developing a scouting program for older girls to enable them to reach its highest rank of Eagle Scout.
"The historic decision comes after years of receiving requests from families and girls," stated a press release from the BSA. "The organization evaluated the results of numerous research efforts, gaining input from current members and leaders, as well as parents and girls who've never been involved in Scouting ― to understand how to offer families an important additional choice in meeting the character development needs of all their children."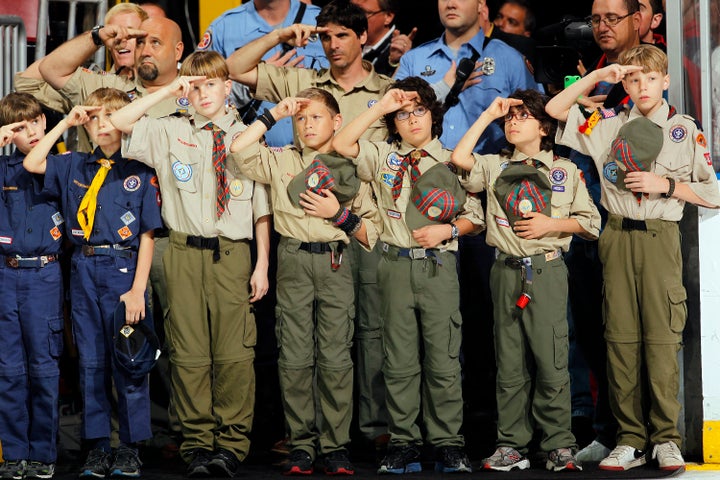 Boy Scouts of America has offered co-ed programs since the 1970s, and their current programs for both boys and girls include Exploring, Sea Scouts, Venturing and STEM Scouts. This latest decision, however, will mark major changes for its most iconic programs.
Families will be able to sign up their sons and daughters for Cub Scouts starting in the 2018 program year, which begins in August. This program is currently geared toward boys in the first through fifth grades, or 7 to 10 years old.
"Existing packs may choose to establish a new girl pack, establish a pack that consists of girl dens and boy dens or remain an all-boy pack," the press release states. A Cub Scout "den" is a group of six to eight boys in the same pack who meet multiple times between monthly pack meetings. Even after girls are admitted into packs, the dens will remain single-sex.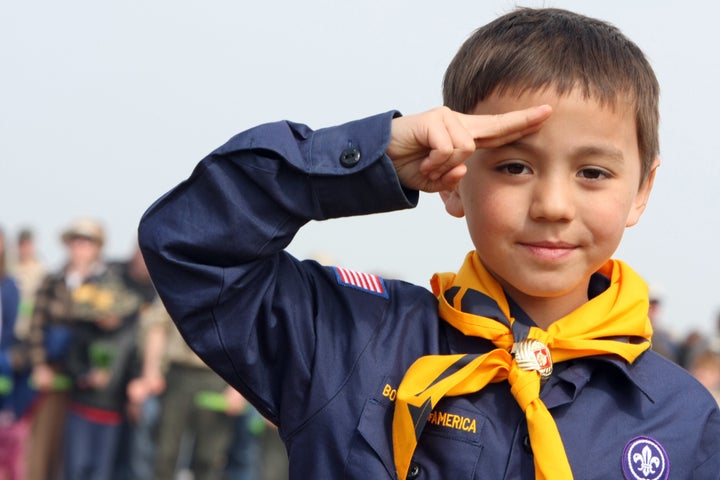 The organization will also establish a program for older girls who have aged out of Cub Scouts. This program, which will be announced in 2018 and is anticipated to begin in 2019, will follow the same curriculum as the classic Boy Scouts program and allow girls to advance and earn the rank of Eagle Scout.
"This unique approach allows the organization to maintain the integrity of the single gender model while also meeting the needs of today's families," noted the press release.
To support its decision to welcome girls into more programs, the BSA cited surveys of parents whose children are not involved with scouting. According to the BSA, 90 percent of parents surveyed expressed interest in signing up their daughters for a program like Cub Scouts and 87 percent were interested in a program like Boy Scouts.
"Families today are busier and more diverse than ever. Most are dual-earners and there are more single-parent households than ever before, making convenient programs that serve the whole family more appealing," the press release stated. "Additionally, many groups currently underserved by Scouting, including the Hispanic and Asian communities, prefer to participate in activities as a family."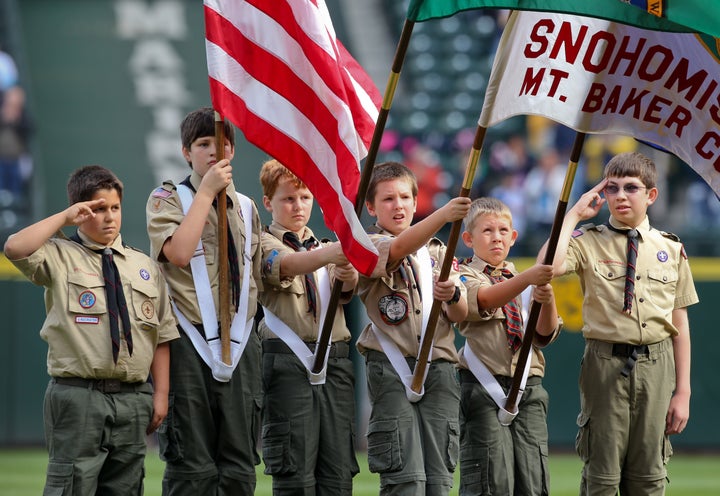 The BSA's national board chairman, Randall Stephenson, stated in the press release, "The BSA's record of producing leaders with high character and integrity is amazing. I've seen nothing that develops leadership skills and discipline like this organization. It is time to make these outstanding leadership development programs available to girls."
This news comes just two months after Girl Scouts of the USA accused the BSA of conducting a "covert campaign to recruit girls into programs run by the Boy Scouts" and "surreptitiously testing the appeal of a girls' offering to millennial parents."
Girl Scouts national president, Kathy Hopinkah Hannan, sent a strongly worded letter to Stephenson and the entire board of the organization. She wrote in part:
"For more than 100 years, our organizations have worked in a respectful and complimentary manner, and we have been mutually supportive of one another's mission to serve America's youth. It is therefore unsettling that BSA would seek to upend a paradigm that has served both boys and girls so well through the years by moving forward with a plan that would result in fundamentally undercutting Girl Scouts of the USA."
After BuzzFeed published the letter, the Girl Scouts told HuffPost that the organization believes in "maintaining an open and honest dialogue with other organizations in the youth serving space."
"As our letter makes clear, we have the utmost respect for the Boy Scouts' leadership and look forward to working out these issues with them in a mutually satisfactory manner," a Girl Scouts representative said.
It is unclear whether this conclusion was satisfactory for the Girl Scouts.
Following the announcement, Boy Scouts of America's director of national communications, Effie Delimarkos, told HuffPost, "The BSA had several conversations with other youth-serving organizations, including Girl Scouts of the USA, but found through extensive research and conversations with parents that there is a need and an interest to welcome girls to our existing programs."
"We celebrate all youth-serving organizations that build character and feel the most important thing is to allow parents the ability to choose what program is best for their family," she added.
When asked if the organization would be changing its name from Boy Scouts of America to something new, Delimarkos responded, "We are focused on serving youth with the best character and leadership development program possible. There are no plans to change our name at this time."
Utah National Park Council, the largest BSA local council in the country, said in a statement Wednesday it would defer decisions about "appropriate" programming to their chartered partners.
The council's largest chartered partner, The Church of Jesus Christ of Latter-day Saints, announced it would not implement the new programs offered by the BSA.
"The Activity Days and Personal Progress programs of the church have long been in place to meet the needs of girls and young women in these age groups," LDS spokesman Eric Hawkins said in a statement.
For more information about this announcement, visit the BSA's website.
This story has been updated to include comments from the Utah National Park Council and The Church of Jesus Christ of Latter-day Saints.