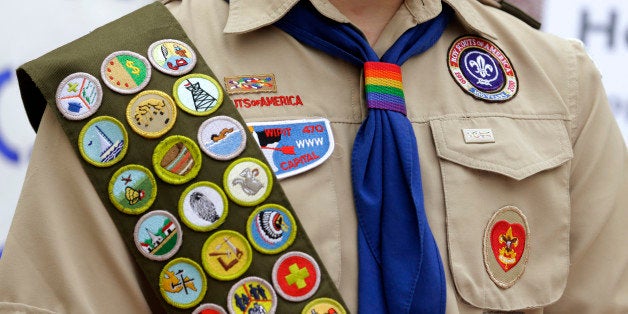 (Adds statement by Boy Scouts)
Jan 10 (Reuters) - The Boy Scouts of America on Saturday condemned any effort to cover up sexual abuse within its organization, following news that it failed to persuade a judge to stop its internal records from being used as evidence in a California civil trial.
The ruling advances one of a series of lawsuits in recent years accusing the Boy Scouts of failing to protect members from known or suspected pedophiles.
"The behavior described in this suit is absolutely unacceptable and runs counter to everything for which the Boy Scouts of America stands," Boy Scouts spokesman Deron Smith said in a statement.
The files, from across the country, "exist solely to keep out individuals whose actions are inconsistent with the standards of Scouting, and Scouts are safer because those files exist," Smith said.
Judge Donna Geck of Santa Barbara Superior Court on Friday turned down a petition by the Boy Scouts to stop the files from being introduced in the trial, the Los Angeles Times reported. The organization had argued that the information in the files, which date back more than decade, was not relevant to the California case, the Times said.
The court could not be reached to confirm the ruling.
Attempts to reach the family's attorney on Saturday were not successful.
Prosecutors, representing the family of a man who was abused at age 13 by a Scout leader, successfully argued that the files could show the organization routinely used secrecy to handle such allegations and attempted to hide information about abusers from the parents and guardians of Scouts, the Times said.
The lawsuit contends that a Scout official attempted to stop the mother of the former Scout, now 20, from reporting the alleged abuse to police in 2007, the Times said. It also claims other Scout officials knew or should have known about the alleged abuse. The plaintiff is seeking unspecified damages.
The Boy Scouts has previously been forced to release files containing information about sexual abuse claims.
In 2012, roughly 20,000 pages of files, spanning from 1965 to 1985, were released by order of the Oregon Supreme Court, after a jury found the Scouts liable in a 1980s pedophile case and ordered it to pay $20 million in damages. (Reporting by Laila Kearney; Editing by Clelia Oziel and Richard Chang)

Popular in the Community