After serving with the U.S. Army in Iraq, Xavier's father experienced post-traumatic stress disorder, and their family ended up in about six different homeless shelters, Stephanie Elliott, Xavier's mother, told The Huffington Post in an email. Elliott's husband now volunteers with the Honor Guard. Now that the family is back on their feet and no longer homeless, the 10-year-old wants to help other people.
After sitting with his mother while she was sewing a purse, Xavier decided he wanted to try sewing himself -- for a cause.
"I think the idea came to him from everything we have endured and wanting to make a difference for other people," Elliott, who runs Arizona Veteran Families, an organization that helps vets and their families find resources and support, told HuffPost. "I think he took the volunteering he sees now and made it his own."
As he completes the clothes, he plans to give the donations to local shelters, including the Salvation Army, Crisis Nursery and UMOM New Day Center -- one of the largest family homeless shelters in Phoenix.
Xavier is currently using his mother's sewing machine until he receives enough support for his own equipment. But as he makes more trips to local fabric stores, and receives donations from his Facebook page, he hopes his charitable operation will be well on its way soon.
"I hope it [encourages] other people to help me," Xavier told KPNX. "So I could help other people."
Make a donation to Xavier's cause using the Crowdrise widget below: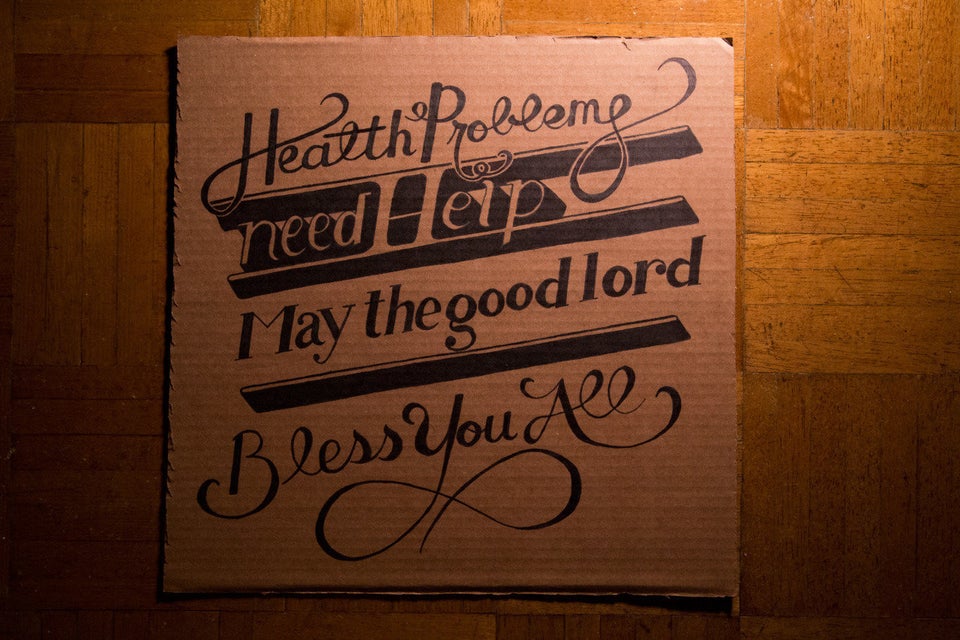 Artist Redesigns Signs For Homeless People