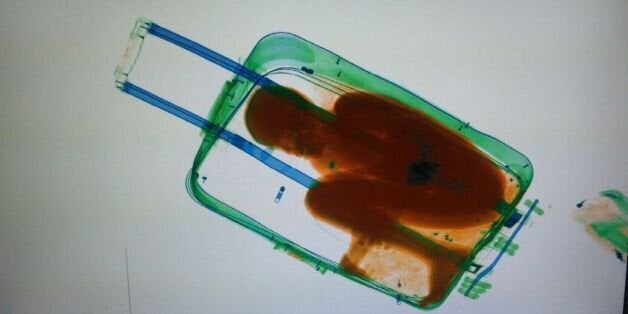 When customs officials at the Spanish border city of Ceuta saw a "nervous"-looking woman on Thursday, they thought they might find drugs or other contraband in her suitcase. Instead, they found an 8-year-old boy.
Officials became suspicious of a 19-year-old woman headed through security because she seemed hesitant, The Independent reports. Once her roller suitcase was on the scanner, officials could see the child she was attempting to smuggle into Spain.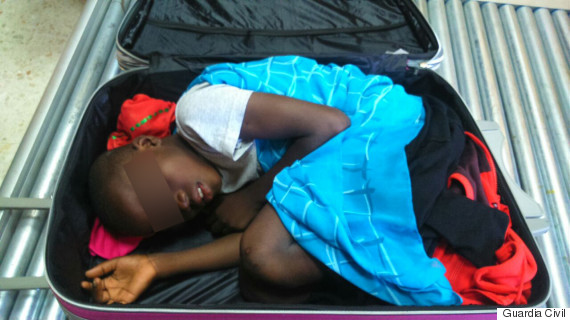 Police immediately opened the suitcase and found the boy in a "terrible state," a spokesman for the Guardia Civil, the country's national police force, told the Associated Foreign Press, according to the BBC. The boy, who is from the Ivory Coast, reportedly told police in French his name is Abou.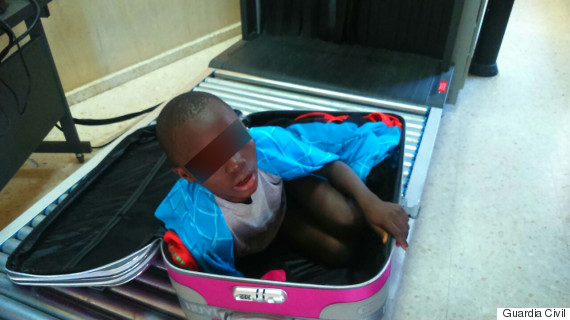 The woman was not related to the boy, but had apparently been paid by the boy's father, who lives in the Spanish Canary Islands, to take him into Spain.
Speaking to the Spanish newspaper El Pais, the boy's father said he did not know putting the boy in the suitcase would be the method of bringing him across the border. The man had reportedly applied for family reunification but had been denied, El Pais reports.
The father was arrested in Spain when he admitted the child was his, while the woman was arrested at the airport. The boy was treated by the Red Cross and is now in custody of child protective services.
The boy's father said, "I just wanted to take him with me to the Canary Islands," El Pais reports.
Before You Go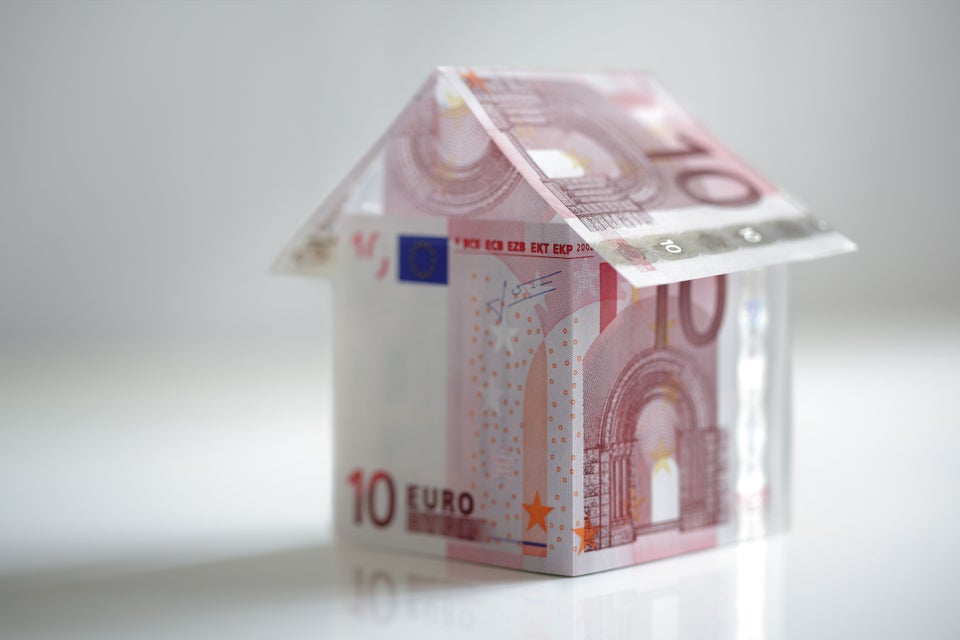 Immigration Facts
Popular in the Community