A young boy used his birthday party to pop the question to his stepdad.
Kalani Watson wanted to make his 10th birthday celebration special for his mother's husband, Brandon Williamson, too.
At his party in Los Angeles on Sunday, documented in the video below, Kalani read Brandon a heartfelt letter about what their relationship means to him.
"Dad, I know today is supposed to be all about me, but today is really about us," Kalani read. In his handwritten letter, the young boy detailed some of the moments the two have shared. At one point, he asked Brandon if he could live without him and his motherPorsche, to which Brandon shook his head no.
"So let's stop playing and make it official. Brandon Craig Williamson, will you do me the biggest favor in the world? Will you adopt me?" his letter concluded.
Brandon immediately started crying and hugged his son. He then opened a gift box from Kalani and revealed a blank application for the adoption request.
Since Porsche posted the Facebook video on Sunday, it's been viewed more than 1.2 million times.
Porsche told HuffPost that planning for this heartfelt moment started two months ago. Kalani asked his mom, who married Brandon in 2012, if he could have Brandon's last name, too.
After drying her tears, Porsche told Kalani that they would make it happen. She explained the adoption process to Kalani and they got the ball rolling. Initially, Kalani planned to ask his dad to adopt him on Father's Day, but he couldn't wait.
"We all just cried," Porsche told HuffPost of their reaction after Kalani asked. "I knew this was going to break [Brandon] down. Like the time my son asked if he could call him dad he was four. He has so much love for Brandon and he was so nervous once the day was here. He kept going over it the day before."
Brandon, who met Kalani in 2010 while he was dating Porsche, told HuffPost that though they've been "official" for years, his son's gesture meant the world to him.
"I was thinking, 'I earned this,'" Brandon said. "Most parents automatically get their child's love. I had to grind for this, I had to show him I'm not going anywhere. So since I have had to work hard for his love I don't take it for granted. So it was a honor and one of the greatest moments of my life."
Porsche said Brandon sets a good example for Kalani. He takes the 10-year-old downtown to hand out meals to the less fortunate as a part of a local organization, The Give Back Movement. Brandon said he's raising Kalani to live up to his potential.
"I try to instill him hard work, being a responsible young man and being accountable for his actions and not blaming others and love and compassion for those less fortunate," he said.
Kalani has taught Brandon a lot, too, he said.
"He has taught me love has no boundaries," he told HuffPost. "[H]e has made me a better man, [I] strive to be better me everyday because he is watching."
Porsche said that the family is waiting to sit down at the grave of Brandon's father, who recently passed, to fill out the paperwork.
Though the couple, who's expecting a child in July, didn't expect their video to get so much attention, they are happy it has touched so many people.
"It's humbling, because I feel as though it's putting a positive light on black fathers and families," Brandon said. "Black fatherhood is everything!!! To know that I'm raising a young prince into being a king is a[n] awesome feeling."
Before You Go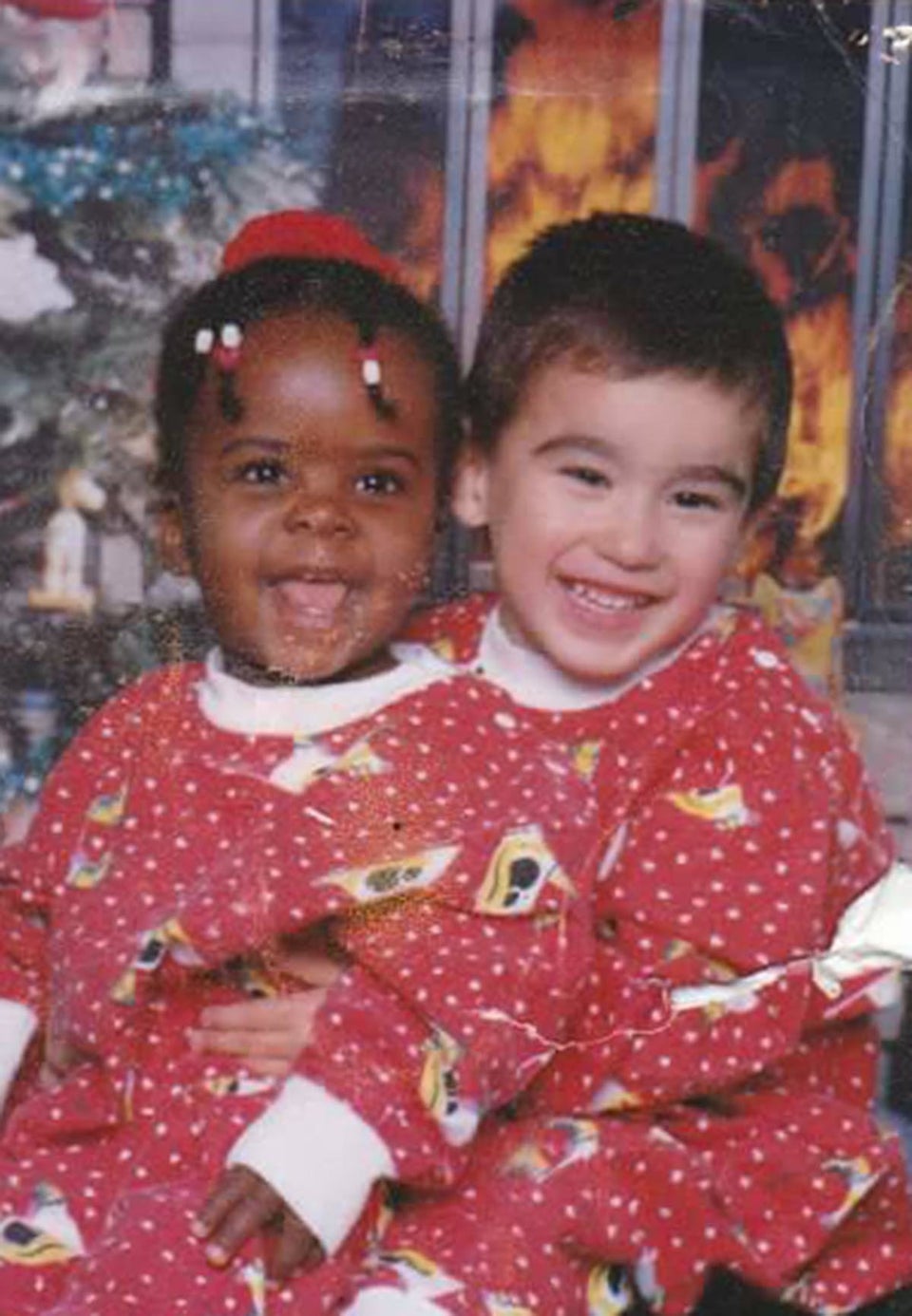 Photos Of Adopted Siblings That Show Family Is About Love, Not DNA
Popular in the Community