Photographer Magnus Arrevad has spent the last five years or so traveling the world, following in the footsteps of a very distinct population of entertainers -- the men of burlesque. From Paris to County Sligo in Ireland to a trailer park in Tacoma, his "Boy Story" series captures the male dancers and singers who come alive at night, taking part in an often underground realm of performance.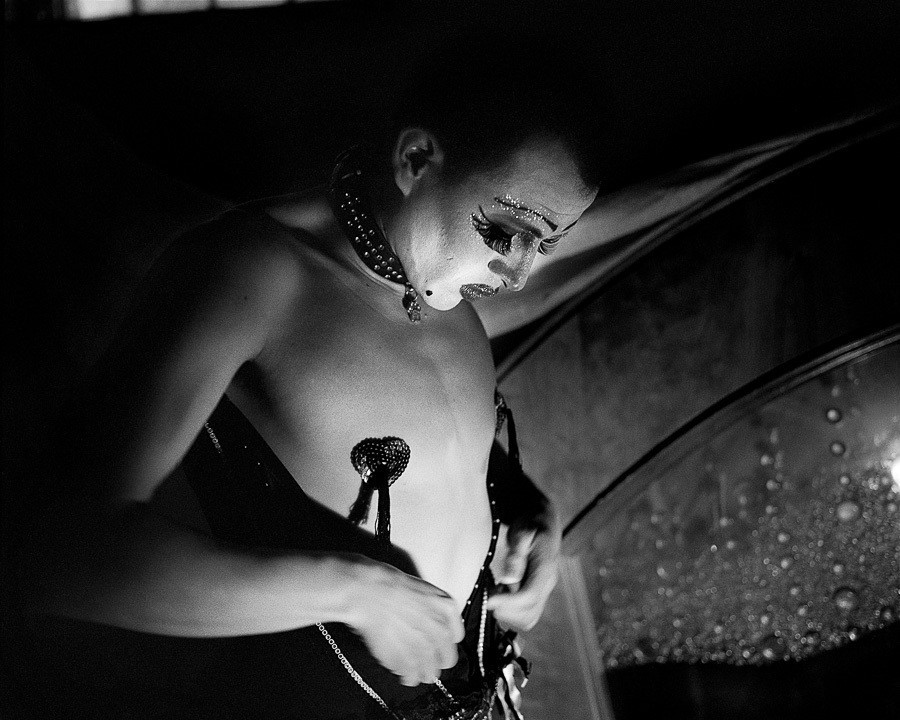 The project started accidentally, Arrevad recalled, in none other than a dungeon in Copenhagen. "I was photographing the Gay Pride Festival in an unrelated capacity, and received a glimpse into a world I could never have imagined," he told The Huffington Post. That world was the world of boylesque, filled with men in makeup and costumes, taking part in complicated and liberating routines.
After Copenhagen, Arrevad returned to his home base, opting to explore this newly discovered world further, turning his lens on what The New York Times referred to as "the Real Hedwigs." His images offer just a glimpse into his findings, revealing equal parts pasties and panache. For the photographer, the men or burlesque represented something more than performance under the guise of an alter ego. To him, these "boys" had found a way to channel their selves through art.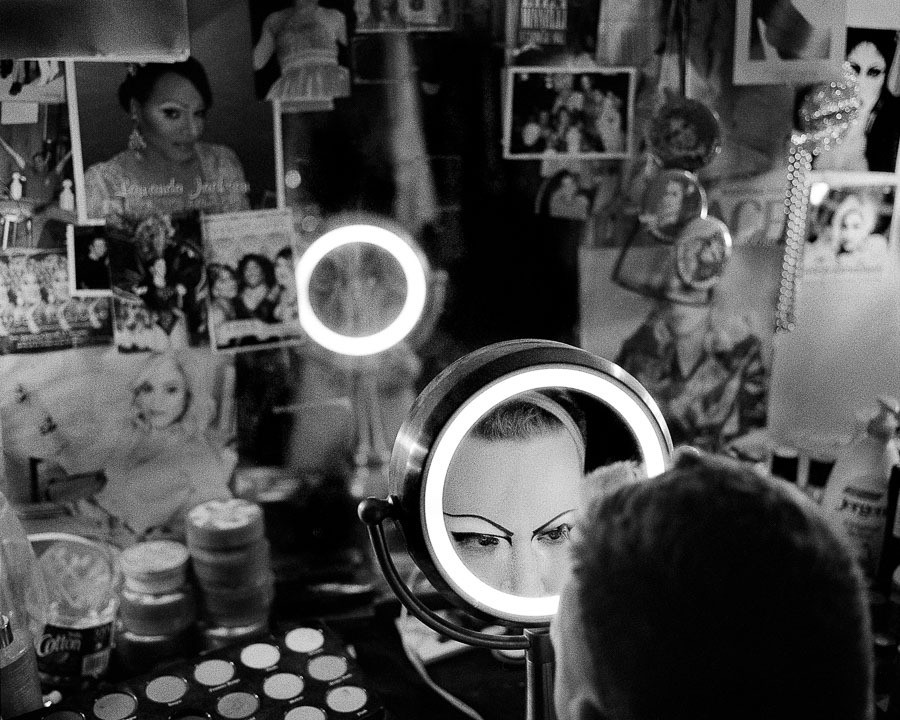 "A million times I've heard people saying, 'just be yourself,'" Arrevad said. "To which the only sensible answer is, 'which one?' We act different selves to our parents, our friends, our lovers and to our selves. The self we act to ourselves is the most interesting, because in most cases, the sense we have is that we're too scared to express it, to explore it in public. Figuring out oneself is a process, and what the subjects of 'Boy Story' have allowed me to do is to watch them constructing their inner selves."
Arrevad's pictures are inspired by paintings by Old Masters, particularly Rembrandt's use of shadow, and Ruben's relationship between characters and backgrounds. Although he adds a caveat. "The nature of my process is so spontaneous, and theirs so methodical, that the most I can claim is that they trained my eye," he said. "So far as the 'world' of the works is concerned, though, and the sense the works provide, I suppose I owe more to the German expressionists, particularly Otto Dix in his wilder periods, than even to the Masters."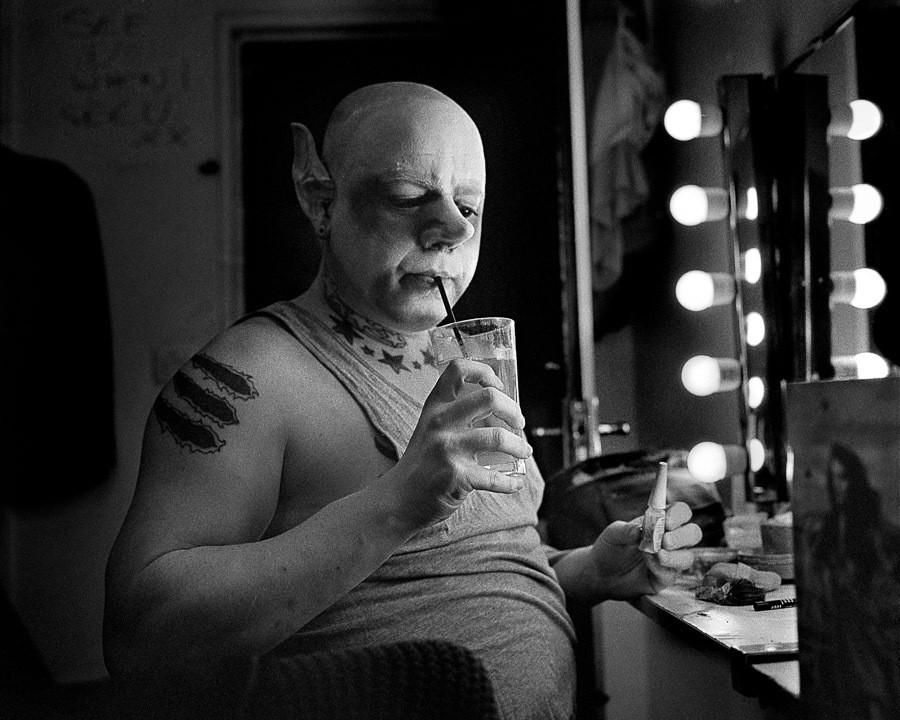 As most of his images take place behind the stage, Arrevad's work pushes the viewer into the position of voyeur, a role the photographer is all too comfortable taking on. He says he began "Boy Story" from the very particular vantage point of a voyeur -- "who wouldn't be, given the chance" -- but transitioned to the point of a participant, going so far as to insert himself into a few of his images.
"The only two modes of documentation possible are voyeurism and participation," Arrevad concluded. "Either one's peeking in, or one's trooping in like a marauding elephant and becoming an unseen part of the subject. This idea of neutral, objective documentation is a nonsense. Even the unseen eye has a gaze, has a charge."
Magnus Arrevad will launch an exhibition and book associated with "Boy Story" on Nov. 10, 2015, in London. For more information, visit his website.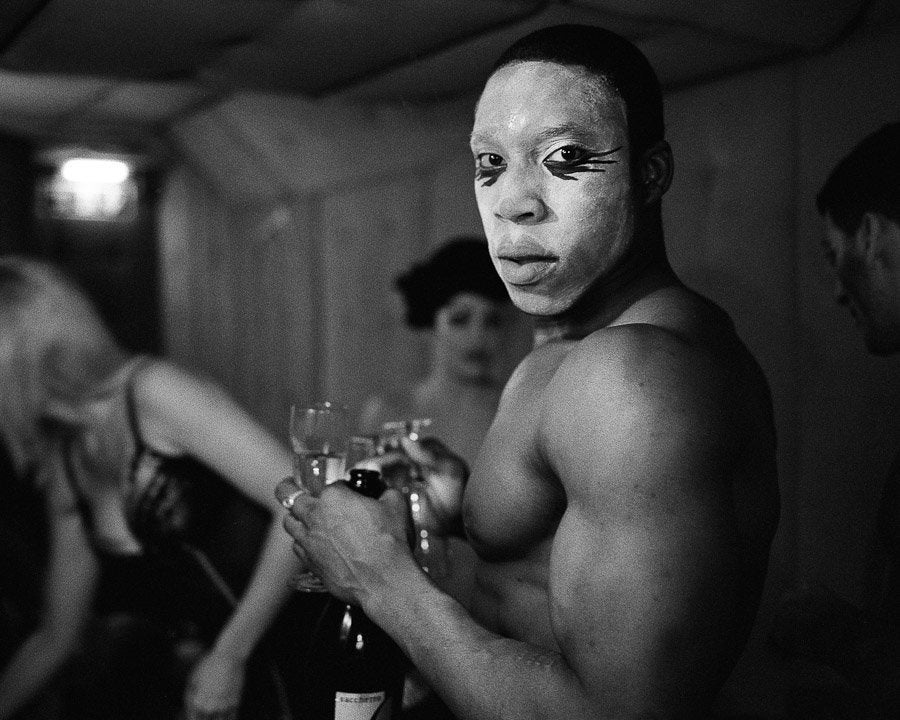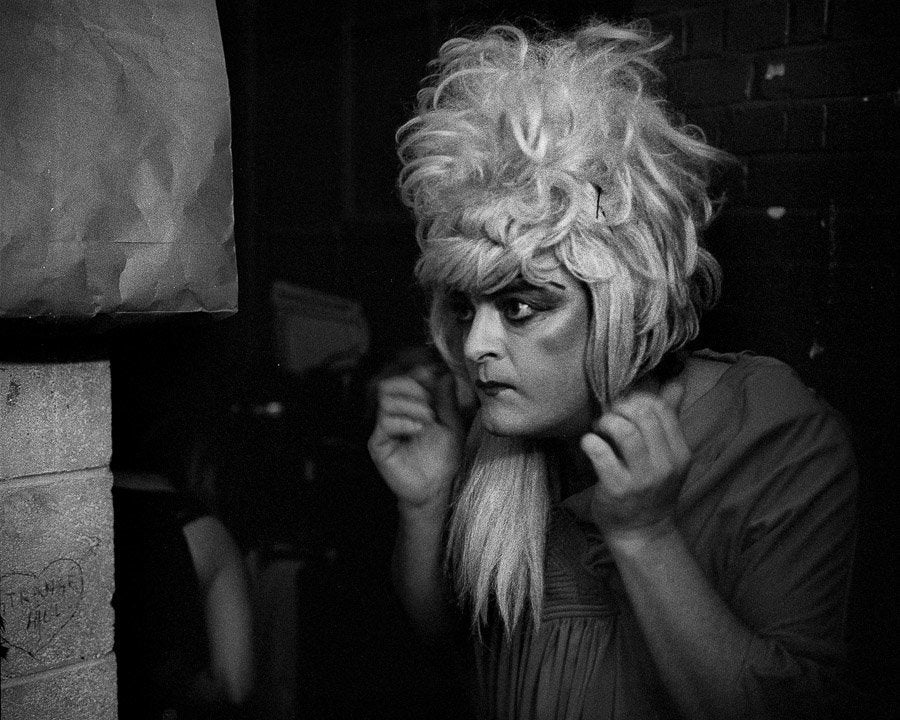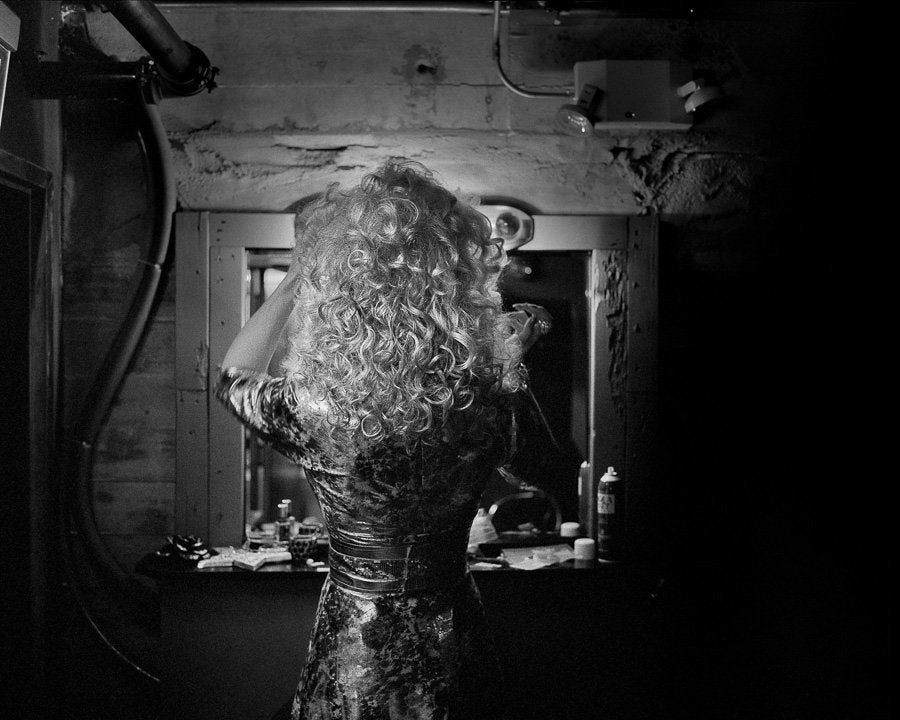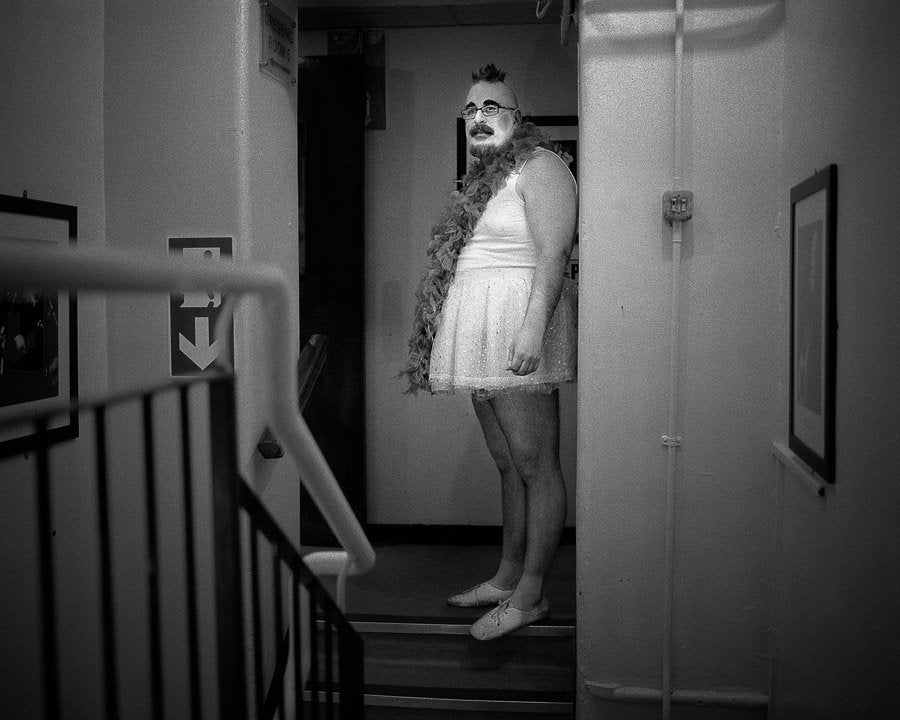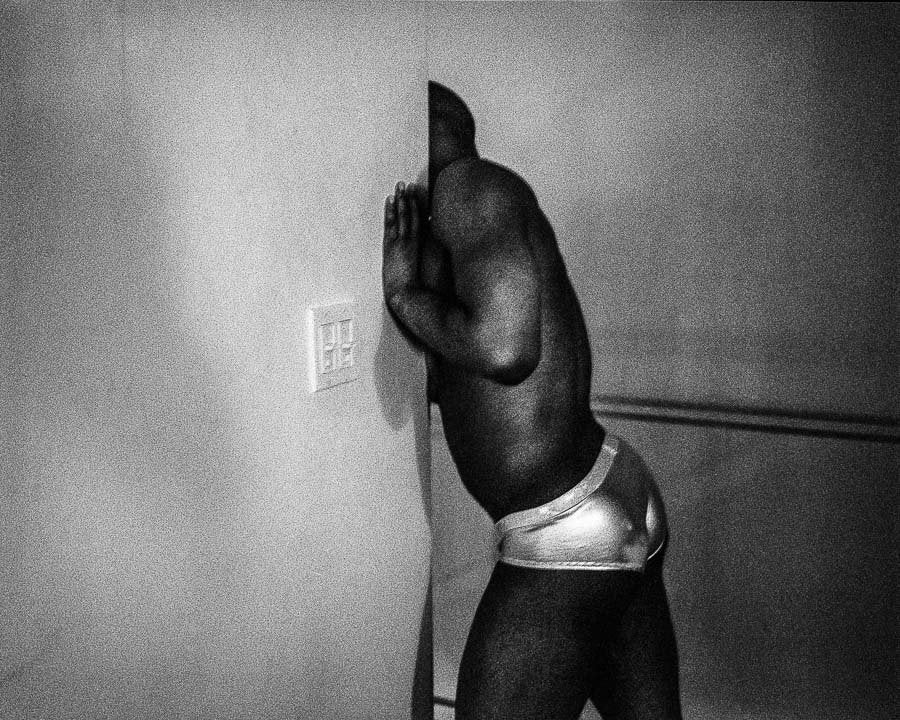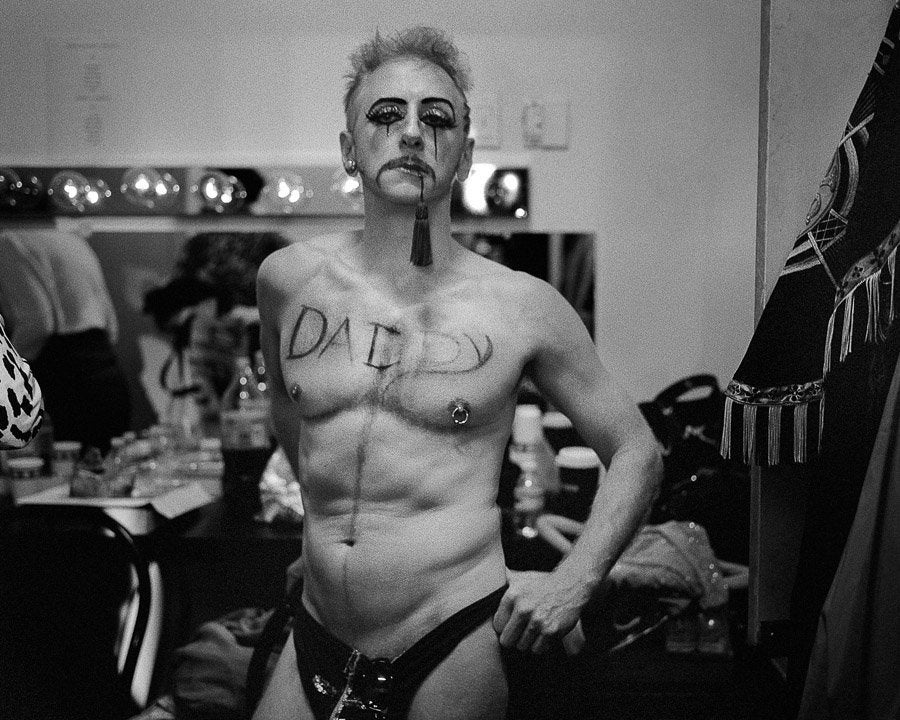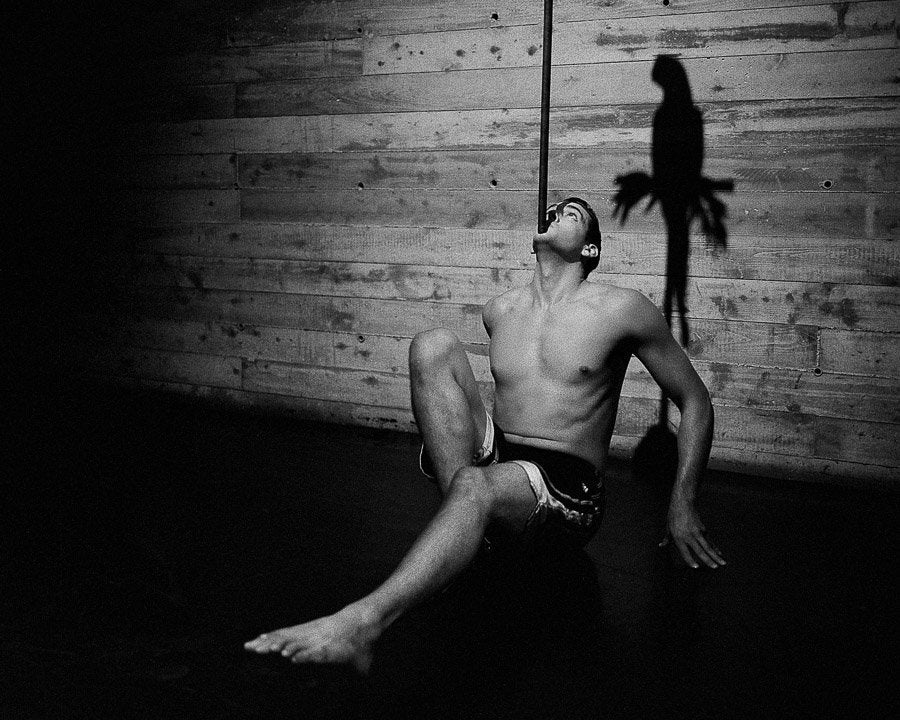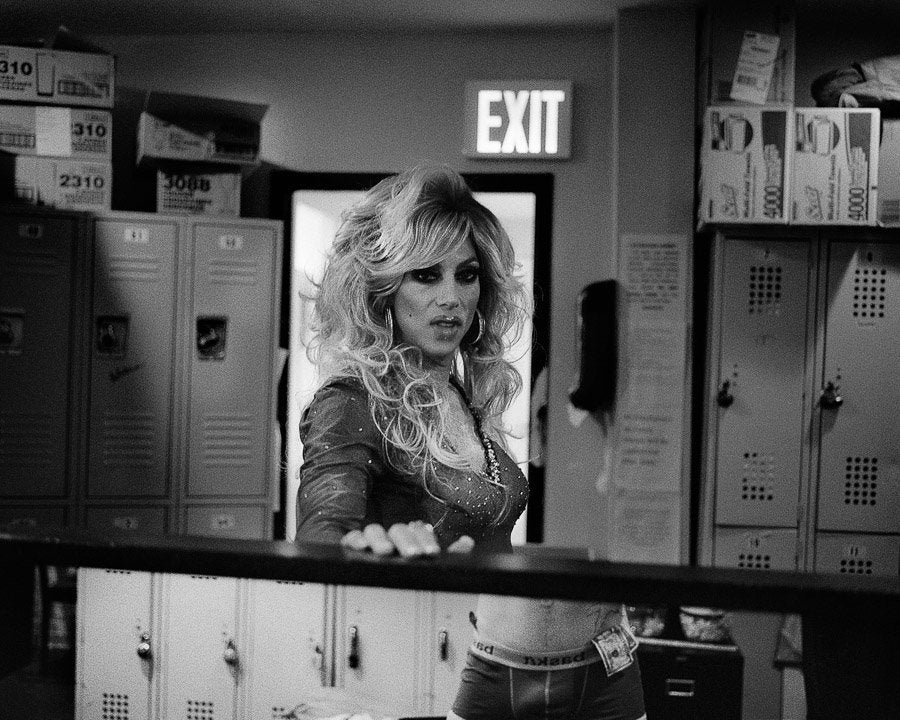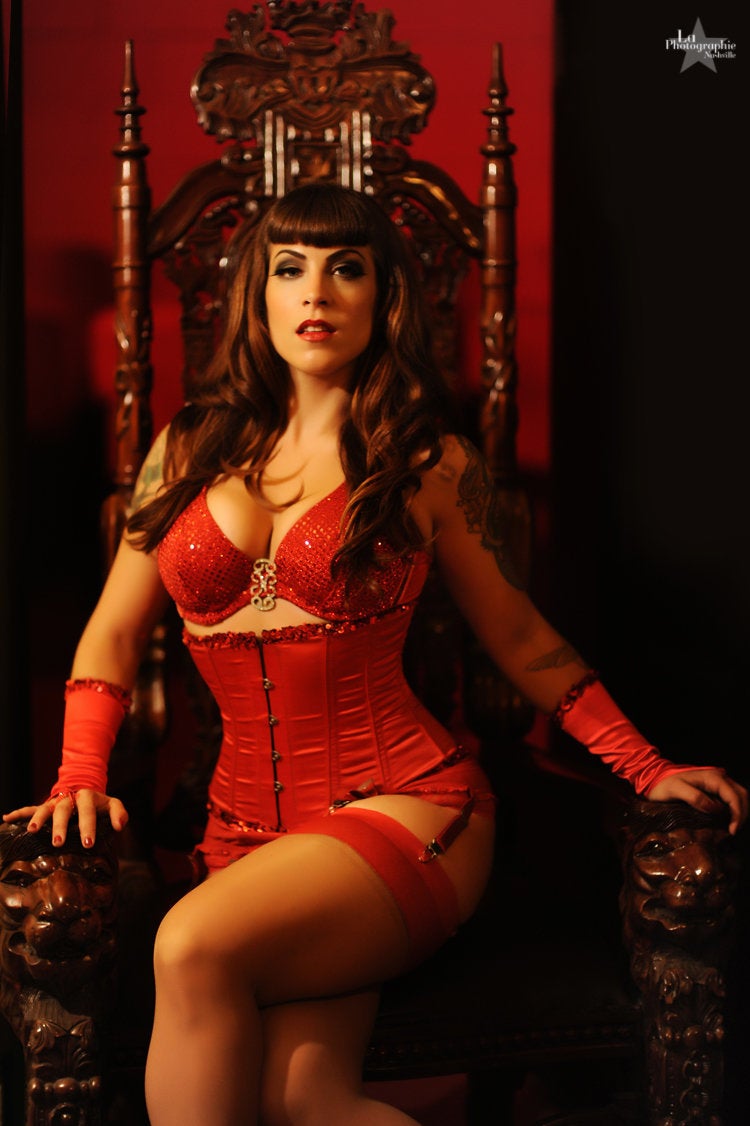 20 Burlesque Superstars And Their Signature Acts
Popular in the Community