A 16-year-old boy from Gambia was sitting in the back of a rubber dinghy on Monday, inching across the Mediterranean Sea. After spending six months in Libya waiting for a way across, he was finally en route to Europe.
But after a few hours, the boat's wooden floor gave in, succumbing to the weight of more than 140 passengers. Water began to rush in, and people tumbled into the water. The boy spotted the boat's fuel tank and clutched onto it, eventually falling unconscious. Next thing he knew, he woke up aboard a European Union rescue ship.
Of the 147 migrants and refugees aboard the raft ― including several children and pregnant women ― the boy was the only one to survive the wreck, the United Nations High Commissioner for Refugees reported on Wednesday. Once rescued, he was taken to the emergency room and then to a migrant reception center on the Italian island of Lampedusa.
"He is dehydrated, but he's recovering," Federico Fossi, UNHCR senior public information associate, told The Huffington Post. "He said he traveled alone – no relatives, just friends and country nationals ― and remained [six] months in Libya before trying to cross the Mediterranean."
The boy's ordeal serves as a reminder that the migrant and refugee crisis is still in full force ― about 23,000 people have already crossed the central Mediterranean so far this year, and almost 1,000 have so far died trying, according to UNHCR statistics.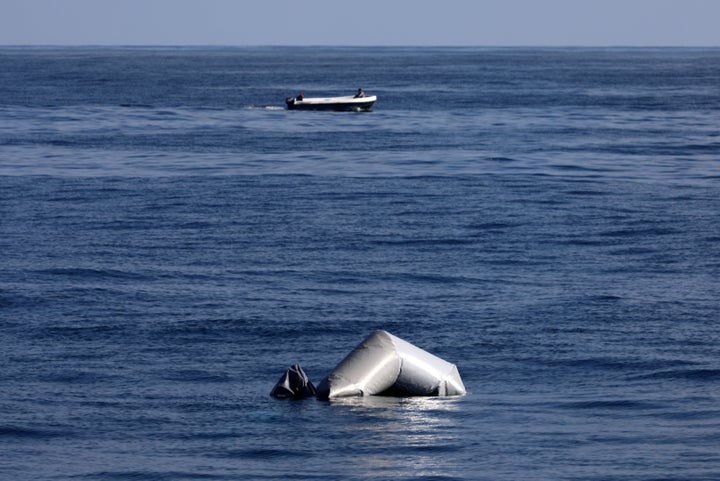 It also highlights how insufficient search and rescue missions are in the area, even though a panoply of European Union and NGO operations patrol the waters day in and day out.
Shipwrecks of this sort have become tragically commonplace in the stretch of sea separating Libya from Italy, known as the central Mediterranean.
"It's quite a miracle that there's even one survivor," Fossi said. "Just last week, two empty, almost submerged rubber dinghies were found, and only five dead bodies [were recovered] in the sea."
"It's a continuous arrival and requires the continuous rescue of people," Fossi said. "It's a mass concentration of people crossing all together ― like thousands ― and this of course poses some challenges to the rescuers, because they cannot be everywhere, there are so many boats at the same time at sea."
And with warmer weather just around the corner, the number of people attempting the journey will likely only go up.
Before You Go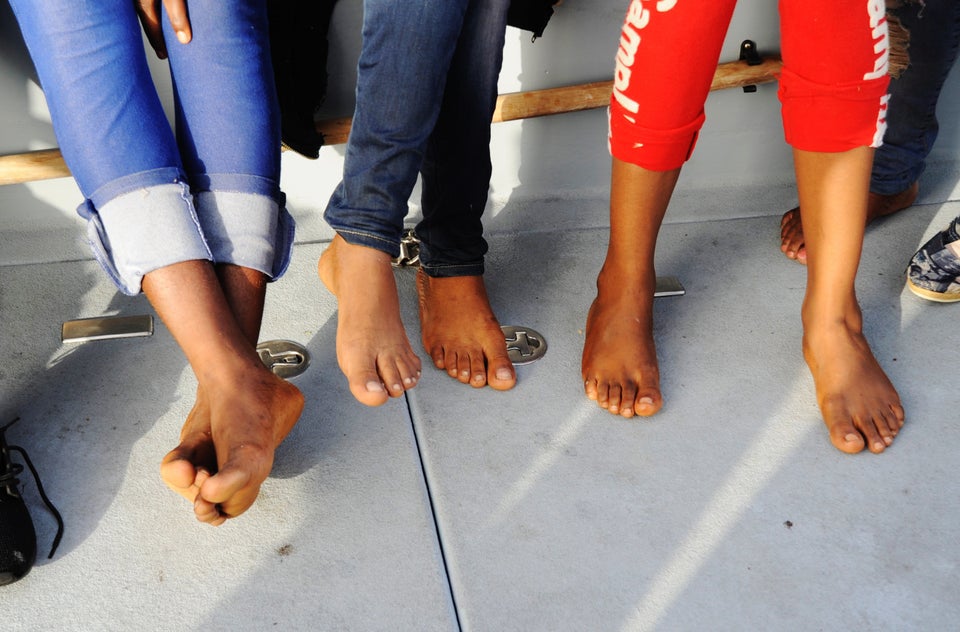 Snapshots From A Refugee Rescue Mission In The Mediterranean
Popular in the Community