Now playing at New York's June Havoc Theater, "The Boy Who Danced on Air" tells the story of two young men who find love in a hopeless place. But star Troy Iwata says he's surprised when people define the new Off-Broadway musical as being patently "gay" or "queer." 
"We never use the word 'gay' at any point. There's not a lot of representation of 'gay' versus 'straight' in our show," Iwata told HuffPost. "To me, it's just a story about two people who happen to fall in love in a dire situation."
Written by Tim Rosser and Charlie Sohne, "The Boy Who Danced on Air" could very well be one of the most daring offerings of the 2017 Off-Broadway theater season thus far ― and if viewers feel uncomfortable watching it, that's exactly what its composers intended. 
Set in rural Afghanistan, the Abingdon Theater Company-produced musical depicts the underground tradition of bacha bazi, in which wealthy Afghan men "buy" young boys from poor families, dress them in women's clothing, teach them to dance and ― in many cases ― sexually abuse them. The illegal practice and others like it are underreported, but nonetheless common: a 2014 survey conducted by the human rights advocacy organization Hagar International and cited by Newsweek in 2015 found that one in 10 Afghan boys had experienced some form of human trafficking.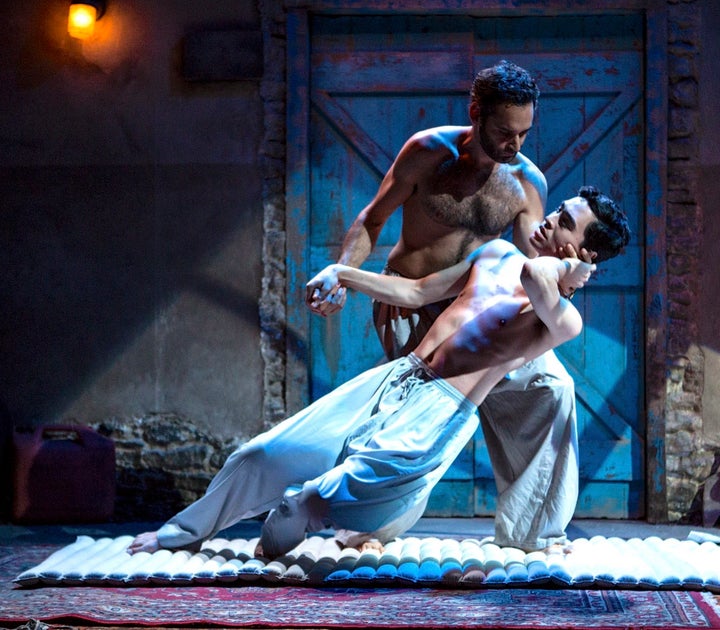 Iwata, whose television credits include "Orange Is the New Black" and "Quantico," stars as Paiman, a 14-year-old boy who has been sold to Janandar (Jonathan Raviv), an American power plant employee. At one of his performances, Paiman is introduced to Feda (Nikhil Saboo), a boy owned by Janandar's cousin, Zemar (Osh Ghanimah). At first, the boys treat one another with contempt, but before long, Paiman finds himself falling in love with Feda. However, Janandar has other plans for the rapidly maturing Paiman – namely, an arranged marriage to a woman – as their country is engulfed in war.
Sohne told HuffPost he got the idea for the musical after viewing the PBS Frontline documentary, "The Dancing Boys of Afghanistan." That 2010 film helped Sohne to realize he'd mentally "painted Afghanistan with a very broad brush" because of the media's emphasis on the nation's ties to the War on Terror. A musical take on bacha bazi, or "boy play," had the potential to "emotionally hit home in a way that didn't feel like an intellectual exercise," he said. "One of the most powerful things about musical theater is its ability to bring you close to people," he explained. "If someone is singing a song, I think you can emotionally understand them in a deeper way."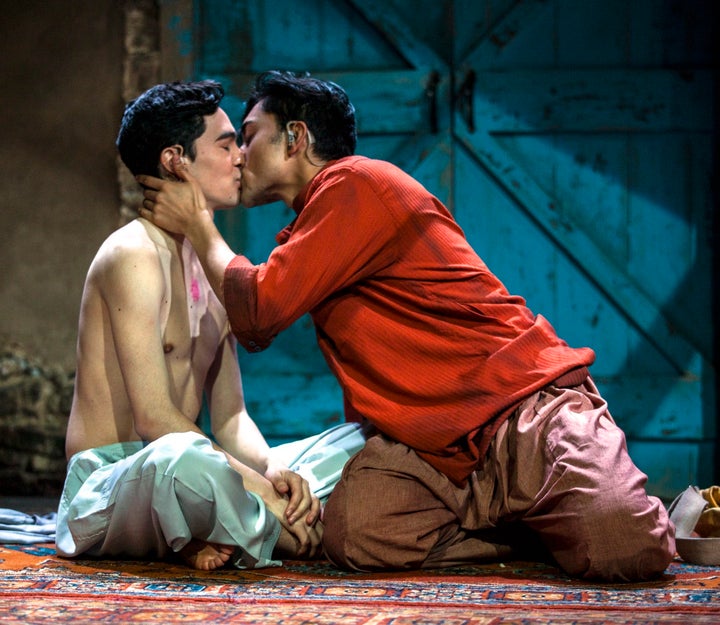 Rosser, meanwhile, needed more convincing that the subject matter would lend itself well to a theatrical interpretation. "I was afraid I wouldn't know how to interact with this, and I wouldn't know how to write music for a story like this," he said, citing "Carousel" and "South Pacific" as two of his favorite musicals. As Rosser reassessed the politically-tinged components of those classics, however, he realized such a treatment of bacha bazi didn't seem so far-fetched after all. "I don't think I understood how subversive some of those shows were for their time," he said.
"The Boy Who Danced on Air" received solid reviews after its 2016 premiere at the Diversionary Theater in San Diego, California. "Bacha bazi is a repellent practice, but it's approached in 'The Boy Who Danced on Air' with nuance and sensitivity," The San Diego Union-Tribune's Pam Kragen wrote, noting that the the musical "touchingly, thoughtfully and surprisingly explores this ugly, centuries-old Afghan tradition."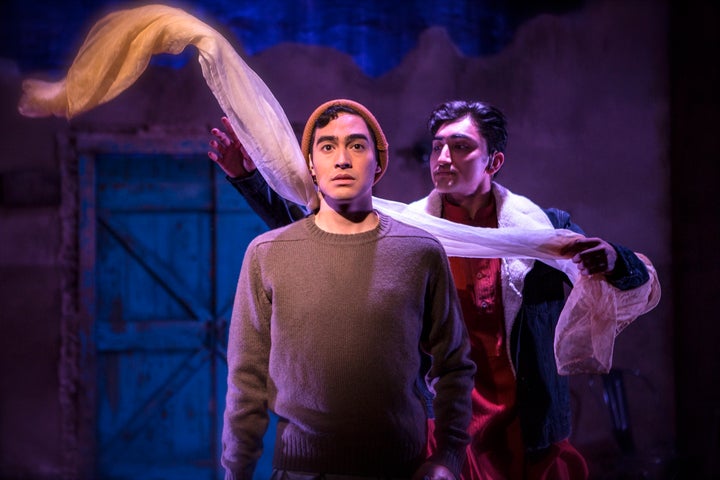 The New York production, which opened May 23, received similar acclaim. "Despite the violence and troubling subject matter, the show has moments that are quite beautiful," USA Today's Bill Canacci wrote, while Time Out New York called the show "profoundly affecting." 
In spite of the reviews, the show's five-member ensemble are aware that pedophilia, homophobia and Islamophobia are tricky to dramatize, and say they are determined to present those subjects in as sensitive of a light as possible. 
"It's difficult to lift that Western lens and see these characters as humans, because by our definition, what they're doing is monstrous," Iwata, who is making his Off-Broadway debut, told HuffPost. Though the actor has to remind himself to approach the piece with "as little judgment and as much understanding" as possible, the show's controversial elements are a welcome challenge, too. "As an actor and an artist, it's really exciting to be a part of something that's new and progressive," he said. 
Though the New York run of "The Boy Who Danced on Air" wraps June 11, Rosser and Sohne are currently in talks to record a cast album of the show, and are hopeful their creation will live on beyond its current incarnation.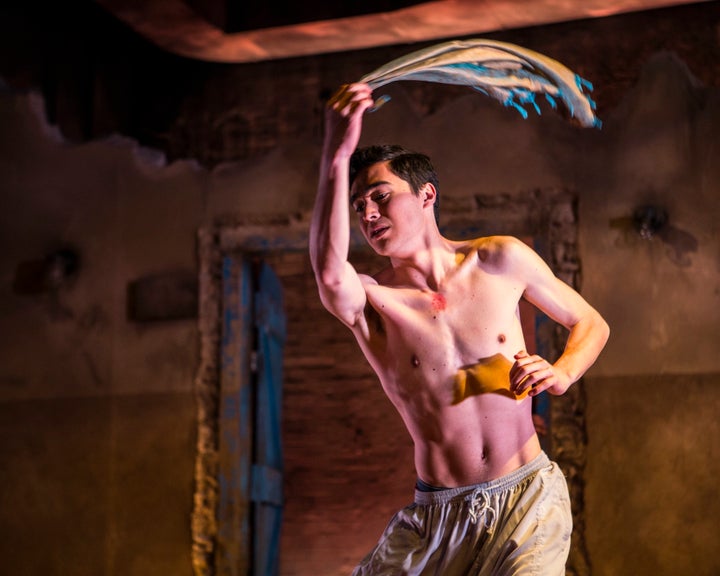 Above all, however, Sohne said he and Rosser are thrilled their work is allowing audiences of all political and religious affiliations to "find common humanity with characters who, for one reason, they might want to hold at a distance."
"That part of our piece has become more important now than ever," he said.
"The Boy Who Danced on Air" plays New York's June Havoc Theater through June 11. Head here for details. 
REAL LIFE. REAL NEWS. REAL VOICES.
Help us tell more of the stories that matter from voices that too often remain unheard.
BEFORE YOU GO