At one North Carolina mall, the Santa on site knew a lap visit just wasn't going to cut it. So he did whatever it took to ensure this special visitor felt the holiday spirit. 

Brayden Deely, a 6-year-old who has autism, and his family received an early Christmas present when this generous St. Nick made a special effort by getting down on the floor with him, People.com reported.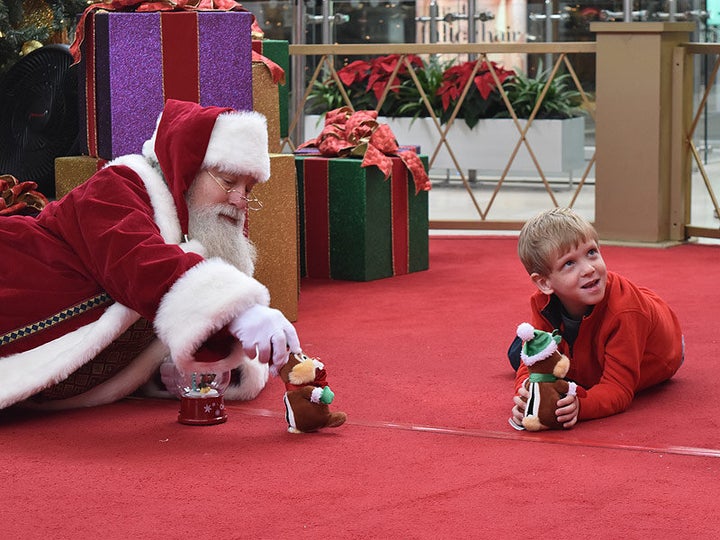 "Oh my gosh, to be able to do something that other families do -- normally a lot of things are harder for us as a family and we got to do the same tradition as everyone else," Brayden's mother, Erin Deely, told the news site. "We just [did] it on the floor."
The Deely family met the kind Santa at Charlotte's South Park mall while attending the Caring Santa event -- a nationwide event put on by the organization Autism Speaks, which gives children with autism and other special needs a controlled, safe space to have the traditional Santa meet-and-greet experience.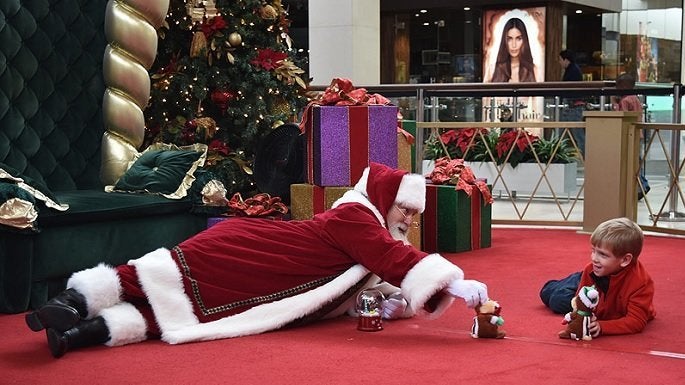 While at the event in late November, Brayden was at first shy and reluctant to meet Santa, until the man put a snow globe on the floor. The 6-year-old was intrigued and then walked over, with toys of his own, to join him.
"Santa creeped down to the floor. Neither of them spoke. Santa began playing with the stuffed animal Brayden brought," Deely told ABC News. "All of a sudden, they had bonded without either saying a word."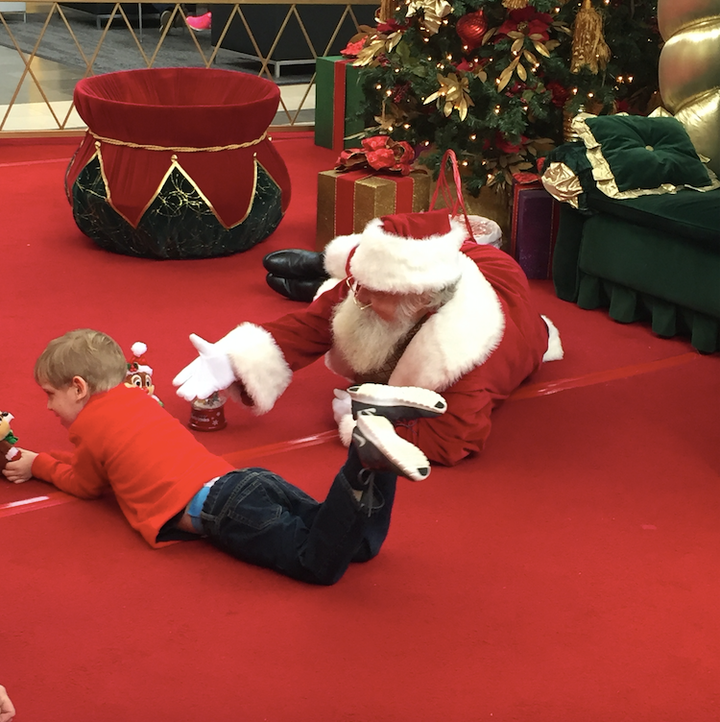 This exchange gave the family the opportunity to take happy holiday photos, something that has been difficult in the past.

"I just want to hug this man," Deely told People.com "He's so wonderful!"
PHOTO GALLERY
Christmas Cookies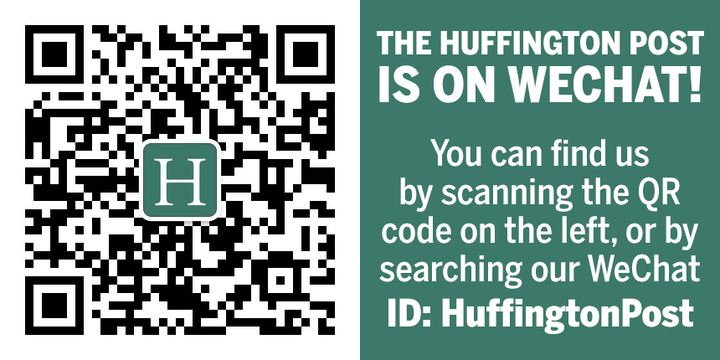 Calling all HuffPost superfans!
Sign up for membership to become a founding member and help shape HuffPost's next chapter