One boy's puppy love made these rescue pooches more comfortable.
Jacob Tumalan, a 6-year-old with autism, reads to shelter dogs every week at the Carson Animal Shelter in Gardena, California, as part of a group called "Rescue Readers," ABC News reported.
The boy has been involved with the group for about six months now. His efforts, which his aunt Lisa Ferranti said help the dogs get socialized, are so that the pooches will find the perfect place to call home.
"If I read to the dogs they will come out of their cages and find homes," Jacob explained of his charitable work, according to NBC News. "They have to find new homes because they are alone."
The boy visits the dogs on Thursdays after school, according to ABC News. He usually sets up his mat in front of the canines' cages and commences story time. Jacob's work really seems to have a positive effect on the animals.
One dog named Pirate, who Jacob gravitated toward, had had issues with cats, according to KTVU. So when the boy got wind of Pirate's sensitivity to cats, he chose a feline-related book to read to the dog. Aaron Reyes, the deputy director of the County of Los Angeles Department of Animal Care and Control, told the outlet that the dog relaxes and calms down when Jacob does his job.
The animals aren't the only ones who have benefited from Jacob's story time. The boy's reading skills have improved, and he now reads at a third-grade level. And though Jacob often feels uncomfortable around loud noises, his mother says the reading seems to keep him zeroed in on the pups and more relaxed himself.
"My son has always had a big problem with loud noises and a lot of activity around him," Katie Tumalan told ABC News. "When he's there, he looks like he's pretty focused and he could block a lot of that out. At times he'll cover his ears, but he stays in tune with the dogs while reading his books, so that's pretty awesome to me."
Related
Before You Go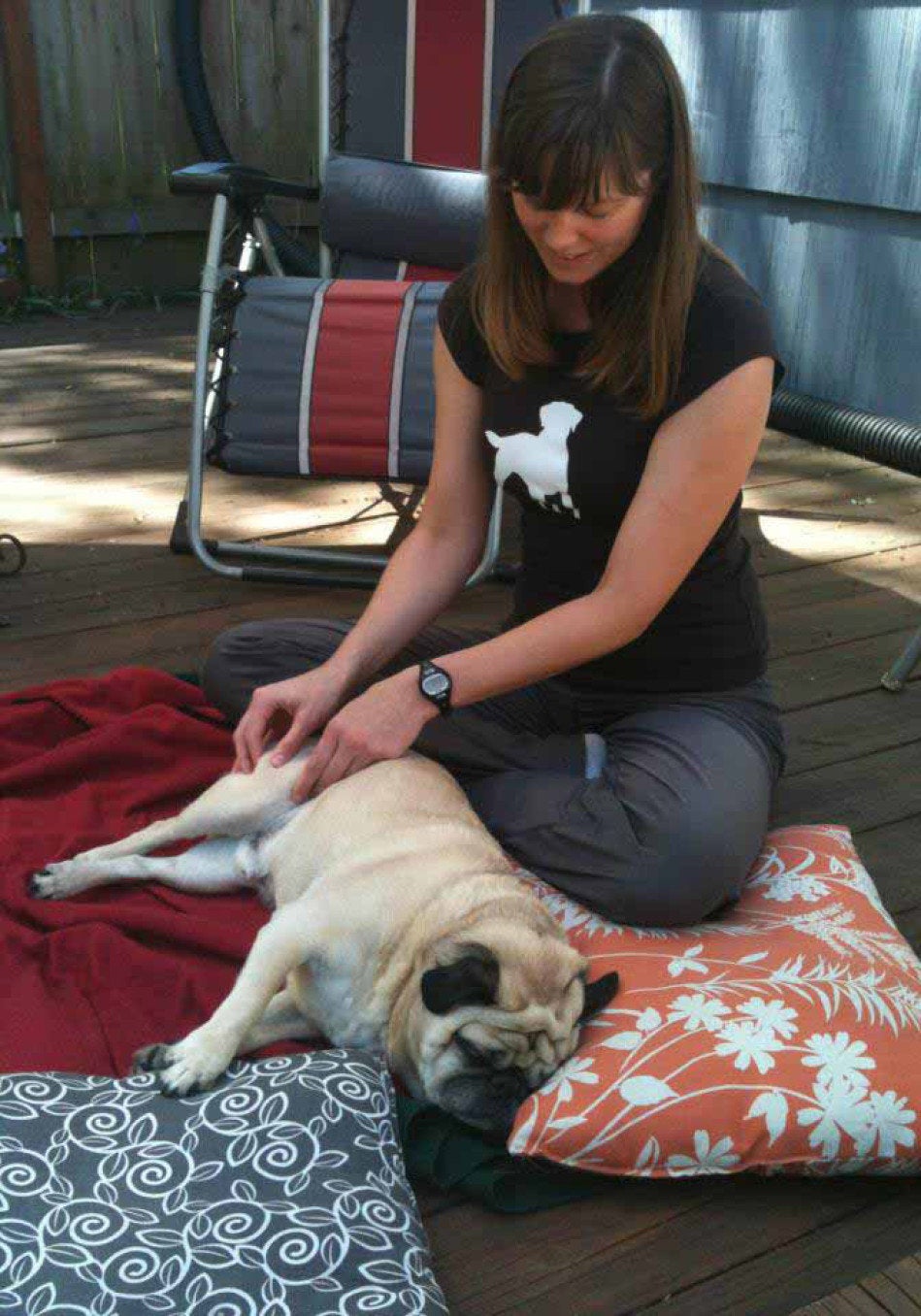 These Dogs Getting Massages Are the Cutest Thing Ever