The Colucci family of Long Island, New York was looking forward to their June 1 cruise vacation on the Norwegian Breakaway, Fox 5 News reports. Perhaps no one was more excited than their 5-year-old son Nicholas, who asked daily when he would get to "go on the big boat" and even made a calendar to count down the days until the trip.
But just a few weeks before they were scheduled to set sail, the family vacation excitement was put on hold after doctors discovered that Nicholas had a large cancerous tumor.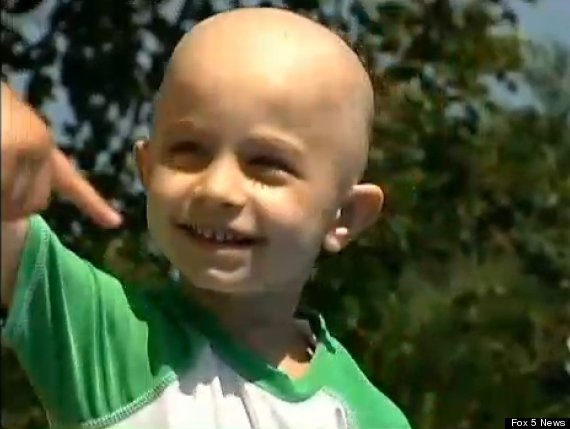 According to his fundraising page on YouCaring.com, the preschooler was rushed to the hospital on May 19th after injuring himself while playing with his cousin. The seemingly routine hospital visit took a turn for the worst, however, when his CT scan revealed an abnormality. After some more tests, Nicholas was diagnosed with a form of liver cancer called Hepatoblastoma.
At the end of May, he had emergency surgery on his liver, gallbladder, diaphragm, and lymph nodes and later started chemotherapy. "No 5-year-old should have to go through this," Nicolas' dad Philip Colucci told Fox 5 News. "This is heartbreaking as a parent. It's a horrible experience for him."
In light of Nicolas' diagnosis, the Colucci family asked Norwegian Cruise Line if they could reschedule their vacation, but because they had not purchased travel insurance, the company said that it would not be able to help them. Under Norwegian's strict cancellation fee policy, they still had to pay the full $4,000. "It's just unbelievable that a multimillion dollar company wouldn't be more compassionate," Nicholas' mom Tara Colucci told News 12 Long Island. "They really weren't helpful at all." She also noted that after saving up and paying the cruise fees, she and her husband could not afford to pay extra few hundred dollars for travel insurance.
The cruise line issued the following statement to Fox 5 News:
"Our hearts, thoughts and prayers are with the Colucci family and we wish Nicholas a speedy recovery… We strongly encourage all of our guests to purchase travel protection insurance when booking a cruise so that they will be covered if a situation such as this arises. Our overall policy states that any cancellations made within 14 days or less of the sail date are subject to 100% cancellation fee."
After losing the money, mom Tara Colucci shared their story on social media and expressed her dissatisfaction with the company's "heartless" reaction. Strangers all over the world sympathized with the family and a Facebook page has been set up to ask Norwegian Cruise Line to "Please Help Little Nicolas"
But the Colucci family has not given up on their family vacation dream. "I will scrounge up every last dollar we have and take him on the best cruise ever," Tara told Fox News 5.
As it turns out, she may not have to. Fox reports that after hearing the Colucci's story, the CEO of a different popular cruise line (who requested to remain anonymous) reached out to the family and offered them a free cruise.
UPDATE 7/30: In response to the media coverage of the Colucci family's story, Norwegian Cruise Line has posted a statement on their Facebook page. It reads:
Many of you have heard about the recent story regarding one of our guests and the tragic circumstances surrounding his family's upcoming cruise. In light of recent discussions, we would like to take the time to share some background with you.

After learning of the circumstances regarding the cancellation of the Colucci family's cruise, we wanted to make sure that Nicolas would be able to take cruise that he was so very much looking forward to.
While we knew getting Nicolas well again was the family's top priority, we offered to work closely with the family when Nicolas was ready to travel to ensure that they took their vacation and we provided a personal contact at Norwegian for the family to stay in touch with. Separately, one of our travel partners reached out to Mrs. Colucci and offered their help in making sure the family took the cruise they had planned.

We contacted the Make-A-Wish Foundation, an organization that we work closely with to grant the wishes of hundreds of children each year who want to take a cruise. If the family chooses to participate in the Make-A-Wish program, we will make sure that they receive the cruise they were looking forward to.

We are touched by many similar situations and do our very best to work with our guests to offer support wherever possible. As a company that provides vacation experiences for more than 1.3 million people each year, we understand that situations such as this occur. In all instances, we balance these requests with the need to treat fairly those guests who have elected to purchase travel protection insurance. In an effort to provide guests with peace of mind, we offer travel protection and we strongly encourage our guests to take advantage of this safeguard to cover unforeseen circumstances.

We continue to wish the very best for the Colucci family and hope that Nicolas gets well soon. He and his family are in our thoughts and prayers.
Like Us On Facebook |

Follow Us On Twitter |

Contact HuffPost Parents
Related
Before You Go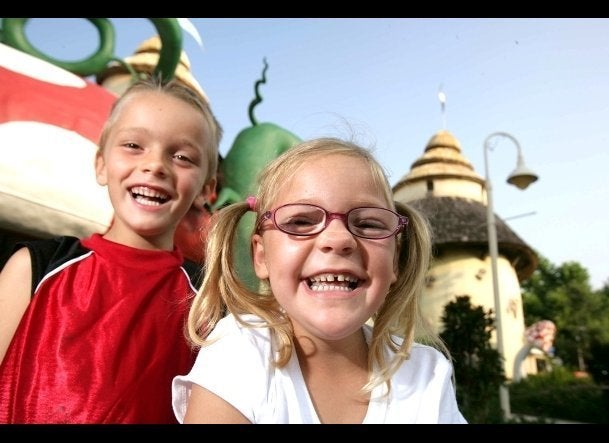 5 Ways To Give Back On Family Vacation