After a modeling agency initially chose to not submit her son with Down syndrome for a casting, Meagan Nash began a campaign for more inclusion in advertising. Now, her son is breaking barriers as the star of a new ad.
In October, Nash asked a local modeling agency to submit her then 15-month-old son Asher for a casting. The agency initially didn't, explaining that the casting "didn't specify special needs." After an understanding conversation with the agency, they promised to submit him, but Nash felt the need to go further.
In a Facebook post, she called for more inclusion in advertising and wrote that she would love to see her son modeling for OshKosh B'gosh and Carter's, its parent company. It wasn't long before OshKosh B'gosh contacted Nash to set up a meeting, and now just a few weeks later Asher is officially an OshKosh B'gosh model.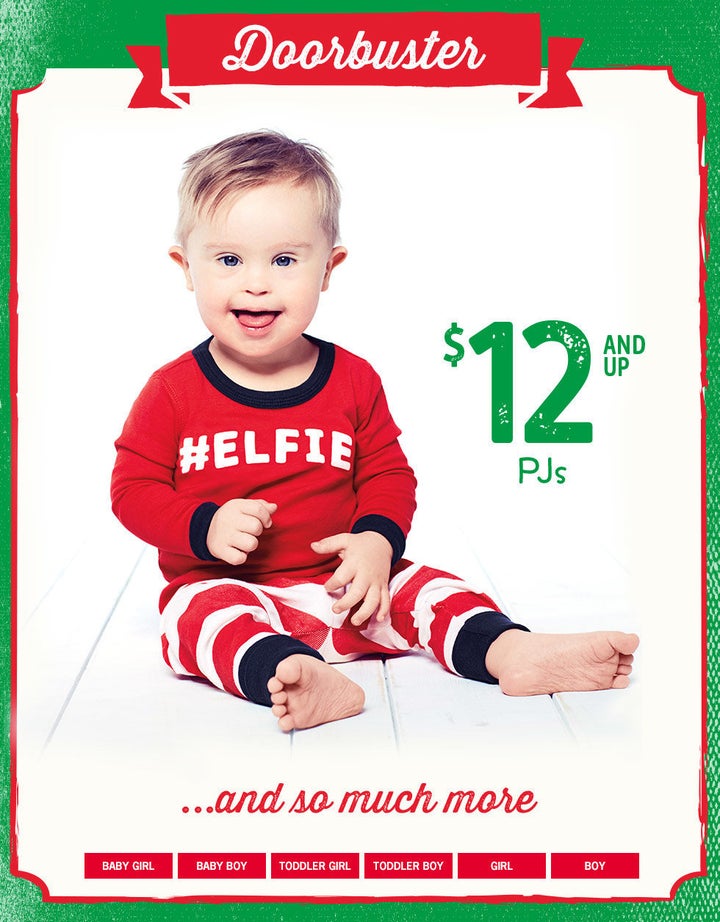 Wearing an "#ELFIE" shirt, Asher has been included in holiday promos on OshKosh B'gosh's site. The company has also featured him on their social media sites.
Nash told The Huffington Post that Asher's shoot was "fantastic" and that she "couldn't be prouder" of her son. She also said she's glad more companies are being more inclusive with their advertising.
"I set out to spread awareness on an issue we face in the world today, and people actually not only took notice, but they are also wanting to spread awareness and make a change like OshKosh did," she said.
According to his mom, Asher has been asked to work more with OshKosh B'gosh as well as a handful of other brands.
Keep an eye out. We'll probably be seeing a lot of this kid.
This post has been updated with additional information about OshKosh B'gosh's ads featuring Asher.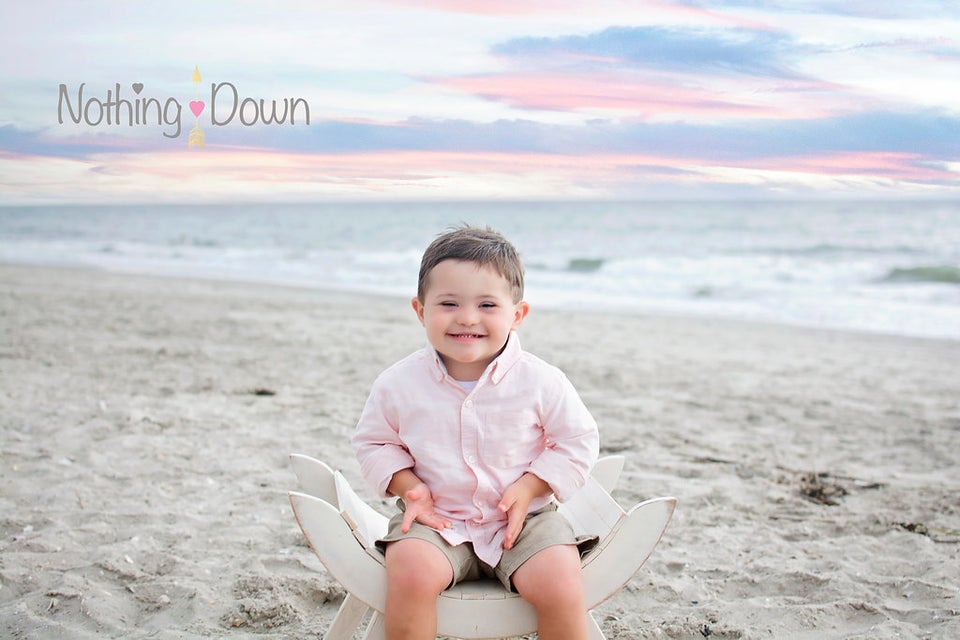 Photographer Celebrates Kids With Down Syndrome With Stunning Photos