Dylan Siegel, 7, would do anything for a friend -- especially if that friend is his best one, 8-year-old Jonah Pournazarian.
GSD does not have a cure. And, to Dylan, that is unacceptable.
To date, Dylan has raised more than $750,000 in the fight against GSD. Before the money began pouring in from book sales, funding for Weinstein's research was falling flat, ABC News reported. "Chocolate Bar" has given those suffering from GSD renewed hope for a better tomorrow.
Check out images of the best friends and a few pages of "Chocolate Bar" below: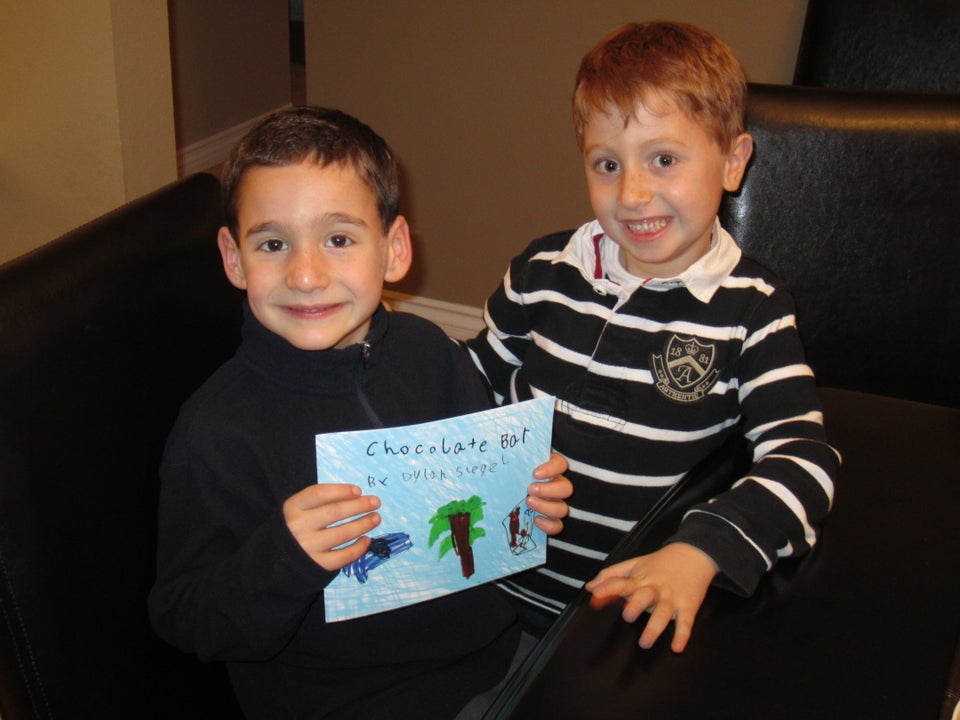 Boy, 6, Writes Book To Raise $30,000 For Sick Friend
Related