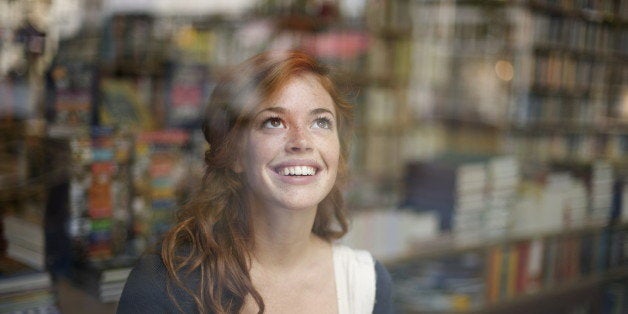 I do not buy books, desk lamps, dog toys, plasticware, underwear, DVDs, or running shorts from Amazon. Additionally, I do not buy anything else from Amazon (which is not to say that I haven't been tempted to on many different occasions). When I tell people this, their reaction could best be described as, "looks as though he/she just saw a python consume a living human."
In a comprehensive piece for The New Yorker, George Packer asks, "Amazon is good for customers. But is it good for books?" (TL;DR: no). Still, how is one supposed to sacrifice eight-second delivery times and three-cent paperbacks? HOW?! It is, in your defense, a complicated process. But here are three steps to get you started:
Step 1: Do not purchase anything from Amazon.com.
The first step to quitting Amazon is to refrain from purchasing anything -- books or otherwise -- from Amazon's website. On a scale of "challenging" to "outright preposterous," this may seem like a 10, or maybe even an 11. But when you really think about it, it's as simple as doing something else, or nothing at all, every time you feel compelled to buy a product from Amazon.
Step 2: Should you find yourself in want of an item, be it a novel or a Clorox Bleach Pen, seek out a place to purchase the item that is not Amazon.com.
This is where it gets tricky. Say you are bored, and Googling "'True Detective' Season 2 rumors" has mostly proven to be fruitless, if entertaining. You switch to reading "Bachelorette" spoilers, but are mildly irked by Reality Steve's condescending tone. You decide instead to acquire and read a book. Your friend had recommended The Love Affairs of Nathaniel P. Rather than checking out the title on Amazon (where the paperback is $11.56, and its aggregated user rating is 3.5 stars), you seek out a review of the book from a trusted source.
You find that the The New Yorker describes the novel as clever, mercilessly clear and consolatory. The New York Times calls it "terrific" and "comically earnest." This sounds worthy of more than 3.5 stars -- perhaps even worthy of a trip to the nearest library or local bookstore!
Once you've arrived at said physical location (which, as it turns out, is only four blocks away from you -- who knew!) you're met with friendly greetings and many, many shelves full of books that you're able to leisurely thumb through before making a decision. You find the title you're looking for and, thanks to the advice of an enthusiastic clerk, pick up another that you hadn't heard about. On the way home, you buy dish soap, and are able to use it immediately rather than waiting 48 hours for it to arrive.
CORRECTION: A previous version of the article stated that Amazon had removed Hachette titles, and has been accused of price-fixing. We've updated to clarify that they've been accused of predatory pricing, and some forthcoming titles are not available for preorder, while others are subject to shipping delays.
Related
Popular in the Community