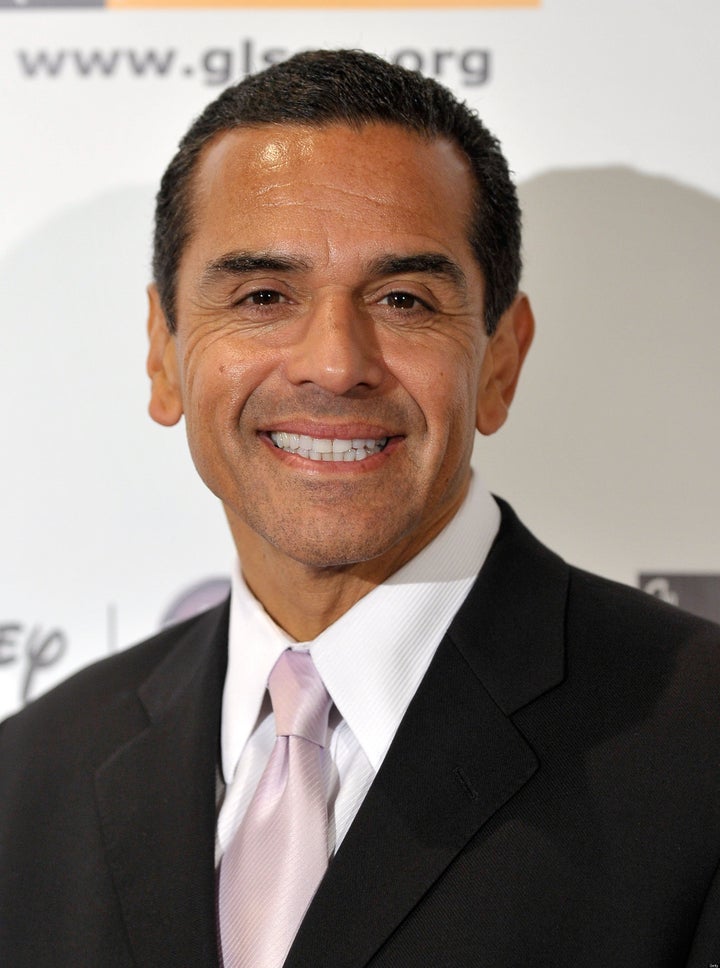 Today, I was proud to stand with a diverse coalition of immigrants rights and faith-based groups to declare our support for comprehensive immigration reform.
We are long overdue for a change in our outdated and ineffective immigration policies. They do not adequately address the security concerns we face in a post-9/11 world. They do not support the needs of our global economy. And they do not reflect what has remained true over our 200 years of history: that our great nation was built--and continues to be built--by immigrants from all over the world.
These immigrants come here to enrich their lives and, in turn, enrich our country. They are believers in that exceptionally American notion, that with hard work, dedication and a little bit of luck, no dream is too big to achieve. This is the same story that has been told from generation to generation, from Ellis Island to Boyle Heights.
Comprehensive immigration reform will not only help our great country live up to its ideals, but finally secure our borders and ensure the safety of all our citizens. Sadly, the law signed last week by the Governor of Arizona does not do this. The Arizona law is not only misguided, it is unpatriotic and unconstitutional. It requires all law enforcement officers to stop anyone suspected of being in our country illegally, and it allows law enforcement to make arrests without a warrant.

I add my voice in strongly opposing this unpatriotic and un-American law and I call upon our federal leaders to pass comprehensive immigration reform in its place. Because in the United States of America, no person should be treated differently in the eyes of the law; no victim should live in fear of reporting a crime because of their immigration status; and no one should be afraid to walk down the street because of the color of their skin.
I am also strongly supporting the effort led by Councilmember Janice Hahn to boycott the State of Arizona.
Boycotts work. We saw this in the early 1990s, when people last boycotted Arizona for the state's refusal to observe Martin Luther King, Jr. Day: people canceled their vacations to Scottsdale and the Grand Canyon; conventions were moved from Phoenix to Los Angeles, and the NFL moved SuperBowl XXVII from Tempe to Pasadena.
This Saturday is May Day and thousands will gather to honor our workers and the achievements of the labor movement. But unfortunately this year we will observe May Day under a grey cloud as a result of what has transpired in Arizona. Fortunately, though, this debate is far from over. And I encourage all Southern Californians to join the May Day march here in Los Angeles, show their solidarity by wearing white, and display their pride in our glorious history by bringing American flags and waving them fervently.
Together, we will peacefully march as one to show that we oppose the unpatriotic policies taking root in Arizona, and serve as a reminder that our great country is, and always has been, a proud country of immigrants.
Calling all HuffPost superfans!
Sign up for membership to become a founding member and help shape HuffPost's next chapter