After boycotting their high school cafeteria food this week, a group of students in Connecticut say they have reached a compromise with their school administration and the company that provides the food.
Students at Farmington High School have the option of bringing their own lunch or buying food in their cafeteria. Sarah White, a 17-year-old senior at Farmington, told The Huffington Post that the cafeteria fare provided by food service company Chartwells is "absolutely terrible." Other students described varying grievances to a local Fox affiliate -- including allegedly being served raw chicken and finding hairs in food. White said that students have also been served moldy food.
In response, students decided to boycott the cafeteria food from Monday through Friday of this week, said White, who helped organize the protest. The boycott had forced some action by Thursday, when Chartwells and school administrators agreed in a meeting with students to make some changes to the cafeteria food, White said.
Jill Donnelly, the director of dining services at Farmington for Chartwells, told HuffPost that the company is replacing a microwave in the cafeteria for students and that they will giving nutritional advice to student athletes upon request.
"We are very excited to work with the students, as we met [Thursday] and talked about some their concerns. ... I think it's important for the students to be heard, and I think it's important that they have to the right to voice their opinion," Donnelly said.
In response to claims that students have been served moldy or inedible food, Donnelly said, "In our experience, we have not seen those products in the campus here, but in any case we are always actively ready to make a remedy."
As of Friday afternoon, nearly 600 people had joined a Facebook event for the boycott.
According to Boston.com, students also said they were upset that the number of meals students were allowed to charge had decreased after a recent change to school policy.
Christy Rosario, a 17-year-old senior who was involved in the boycott, told HuffPost that students and lunch workers are now more aware of the policy, which entitles those who have reached their charging limit to a complimentary meal consisting of a cheese sandwich, fruit, milk and veggie sticks.
"If need be we will do this all over again, but we're going to give them a chance to see if they can implement some change," said Rosario.
Michael Ryan, Farmington Public Schools' business administrator, told HuffPost that he thinks students could have explored other avenues before boycotting Chartwells' food. The situation "could have been handled a lot more productively," he said.
"If there's any lingering concerns, I think the message is very clear that any of the students or customers can access the principal, the dining services director, the central office," said Ryan. "There's many avenues to pursue, I think that's the overarching message to come out of this."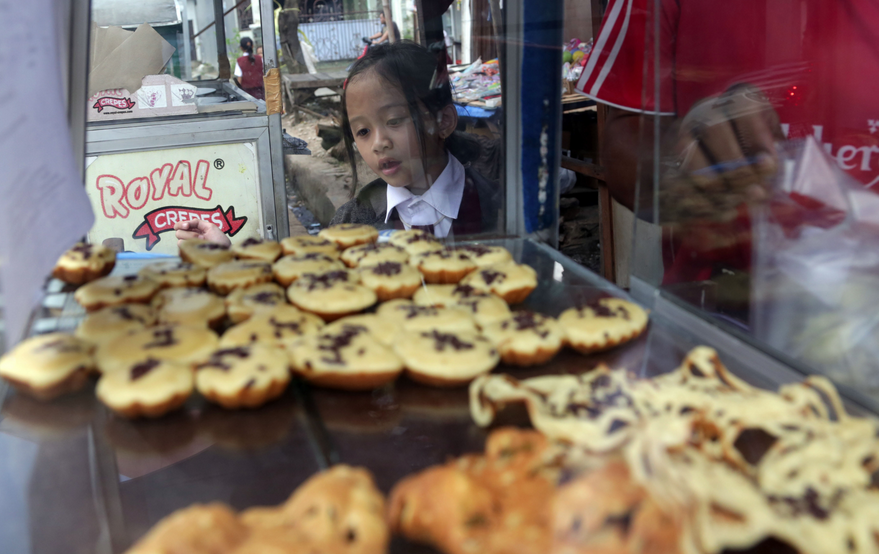 School Lunches From Around The World
Popular in the Community