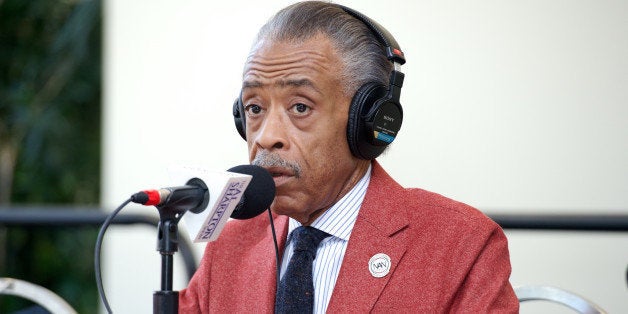 A conservative group is calling for the boycott of Ritz Crackers because its parent company sponsors Reverend Al Sharpton's MSNBC show, and because Sharpton used the term "cracker" in a speech 20 years ago.
"Sharpton doesn't dislike all 'crackers,'" Shapiro wrote, noting that Mondelez International runs ads on Sharpton's "PoliticsNation" for its Ritz Crackers. The company told TruthRevolt it chooses to advertise on programs that "serve a wide range of local communities," are "tasteful" and "believable" and are mindful of "generally accepted social or community standards."
Alas, TruthRevolt found fault. The group has asked boycotters to reach out to Mondelez "[i]f you disagree with Ritz Crackers that Sharpton's program is 'tasteful,' 'believable,' and generally acceptable in terms of social or community standards -- if you do not think that Sharpton's brand of divisive racism ought to be sponsored by Ritz Crackers."
The issue is not only with his use of the term "cracker," however.
"Those who express outrage over Ritz sponsoring Sharpton's MSNBC program are doing so because of Sharpton's long and continuing history of racial divisiveness and propagandizing," Shapiro told The Huffington Post in an email Monday. "Our post cites several significant examples of such behavior going back decades and forward until today. The fact that he used the word 'cracker' at Kean College is just another mark on his long resume of race-baiting, and is indicative of a racialist mindset that undermines the essence of American unity.
A petition on the website had more than 700 signatures Monday afternoon.
As for why TruthRevolt is drudging up comments from 20 years ago to use as part of a protest Sharpton today, Shapiro told HuffPost: "We made this decision because Al Sharpton is the most obvious symptom of one particularly terrible mainstream media disease: granting despicable figures the patina of legitimacy. Sharpton's history is clear and should trouble any fairminded person."
Representatives for Mondelez International and Sharpton could be immediately reached for comment.
"You know, I've always been against young folks, including my daughters, using the 'n- word' and 'cracka,' although I used it when I was younger," he said, referring to Jeantel's testimony that Martin had used the word "cracker" to describe Zimmerman. "But we understood that wasn't trying to make a race statement, that's just the way some of y'all talk, though we kind of tell y'all not to."
Popular in the Community