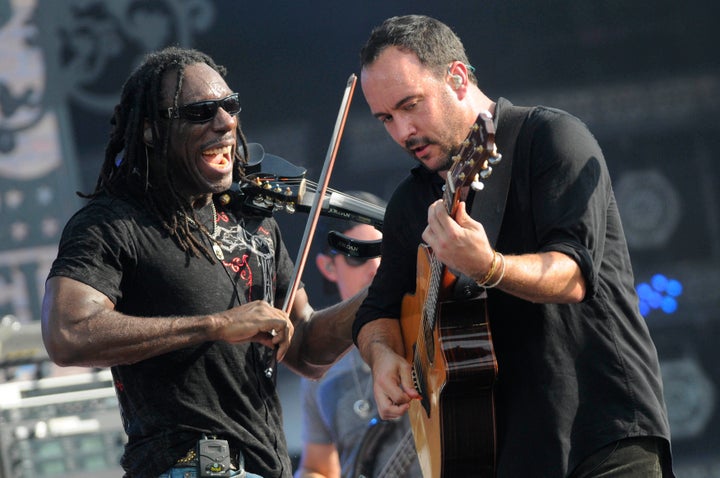 "My city has been violated," he told HuffPost on Monday. "I turn on the news and all I see is talk about this ugly, hate rally that's going on in my city and then you go online and you see video of that car plowing down on all those people.
"It's been tough. It's been really tough these last couple of days. Yesterday, I just kept reading and I kept crying and," he said before pausing to take a deep breath, "here we are today."
Tinsley attended the University of Virginia, where demonstrators carrying lit torches and Swastika flags were seen marching on Friday. He said he was preparing to fly home on Saturday when he witnessed the subsequent violence in Charlottesville on an airport TV.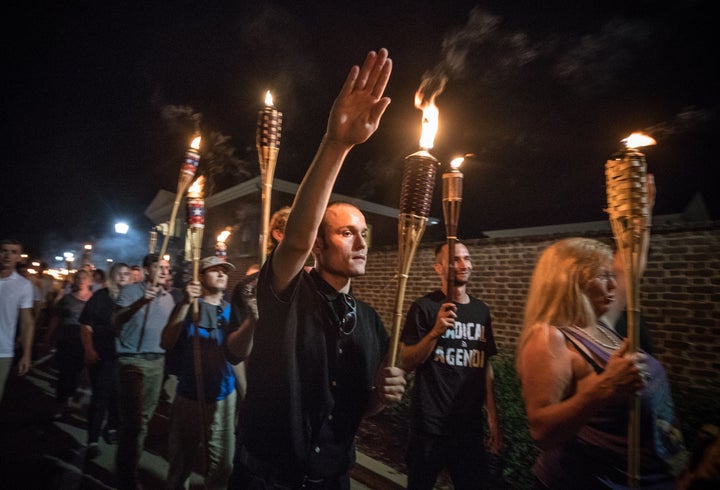 "All those places that you saw on TV ― Emancipation Park, that side street where that guy came down and plowed into all those people ― all those places, I've walked through part of my life," Tinsley said. "And to see the ugliness that was brought to it, that hurt."
The musician took to Twitter to address the violence and deliver a "personal message" to those preaching hate: "You are not welcome in my city."
Asked if he had ever witnessed a scene remotely similar in his city before, Tinsley replied, "Never, ever, ever, ever, ever, ever, ever."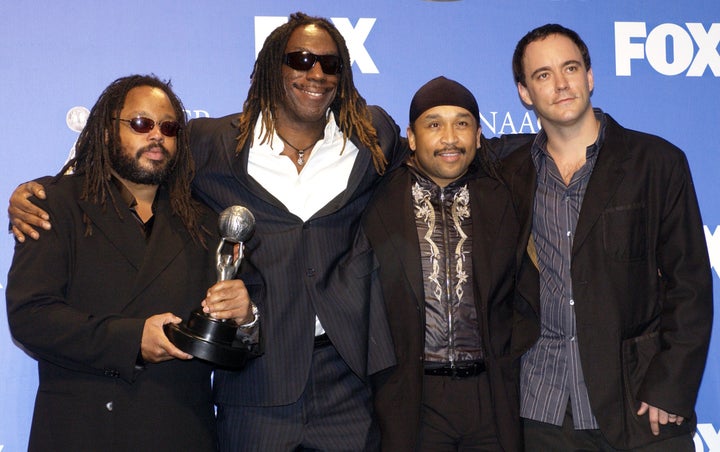 That's not to say that people with similar bigoted beliefs haven't demonstrated in Charlottesville before. Rallies in recent months have been organized in response to the possible removal of a statue of Confederate General Robert E. Lee from Emancipation Park, formerly known as Lee Park.
Tinsley said he was out of town during the KKK's gathering, but that his band Crystal Garden was there and performed in a counter rally "for unity and love" that was organized by Michael Signer, the Democratic mayor of Charlottesville.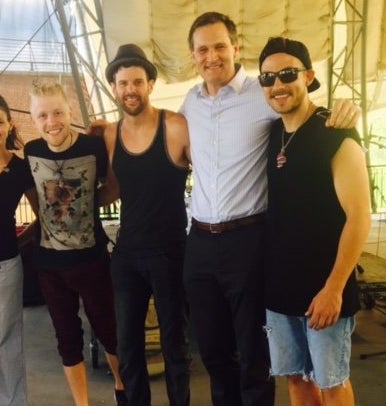 "This entire community is a very far left community that has absorbed these cultural Marxist principles advocated in college towns across the country, about blaming white people for everything," he said.
Tinsley, in contrast, described Charlottesville residents as friendly, progressive and respectful of Americans' right to free speech.
"Your free speech in this town is a very important thing," he pressed. "There's even a board, a chalk board, down by the mall ... the free speech board and you can write anything you want."
That 54-by-7.5-foot board, called the Freedom of Speech Wall, allows the public to "express their views, in chalk, on any subject they choose," according to the city's tourism website.
Perhaps demonstrators took advantage of that right over the weekend, but free speech doesn't include the freedom to commit violent acts, Tinsley said.
"The girl who died, she looks like and seems like all the other people I've known in Charlottesville since I was her age. She reminds me of friends of mine," he explained. "Someone who's willing to fight for something but also someone who's very loving. She just embodied characteristics of someone from Charlottesville."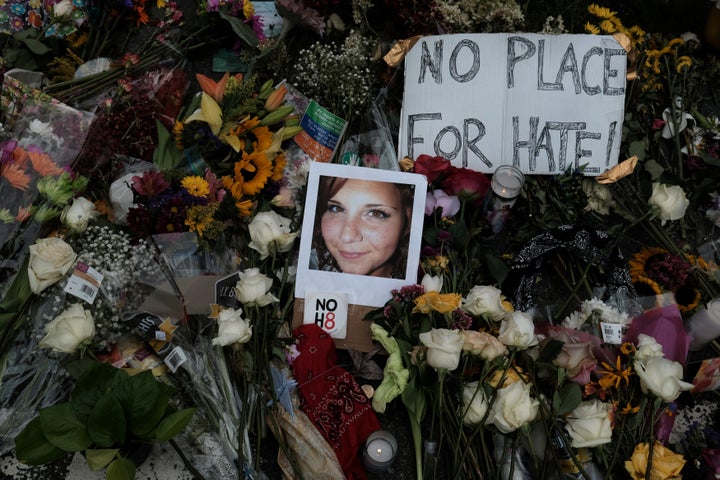 Asked if he believes President Donald Trump has done enough to condemn the recent outbreak of violence, bigotry and hate, Tinsley said he didn't.
In terms of his own efforts, Tinsley said he hopes that another unifying concert will take place in the city.
"There should be a concert for love, for peace, to try to wash away some of the negativity that people brought to our town," he said. 
REAL LIFE. REAL NEWS. REAL VOICES.
Help us tell more of the stories that matter from voices that too often remain unheard.
BEFORE YOU GO