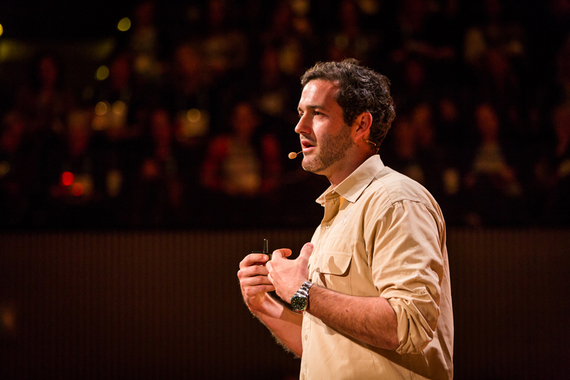 December 5th, 2013, was one of the most memorable days at TEDWomen -- and everywhere else in the world, too. The world lost one of its great leaders, Nelson Mandela, and I will never forget the way we heard the news at the TEDWomen gathering in San Francisco.
A young South African, Boyd Varty, was scheduled to give his TEDTalk that day, and as he came backstage to get miked, the news came through on our phones and computers: Mandela had died. I knew that Boyd and his family were close to him. Mandela had visited the Varty family's game preserve, Londolozi, on one of his first retreats after being released from his long prison term.
I saw the tears well up as Boyd absorbed the sad news. I suggested that we rearrange the schedule so could he take a break and deliver his TEDTalk later in the day. But he assured me he was ready to go, and asked if he could mention the news to the audience. Of course, I said yes. Who better than someone who knew him personally to share this tragic news of the passing of the great South African leader admired by the world for leading his country from the violent policies of apartheid through truth and reconciliation trials to the vibrant country that it is today?
Boyd stepped on stage into the red TED circle and, his voice shaking, told the audience the news. I was quite worried that he wouldn't be able to deliver the TEDTalk he had prepared to give, but he did brilliantly. In fact, his talk, which was posted immediately on TED.com, has been viewed more than 1.5 million times since.
Boyd shared childhood memories of Mandela's visits to Londolozi, connecting the values he observed in Mandela to the values that are the foundation of his own life's work protecting the natural resources of his homeland. One of South Africa's greatest resources is its natural environment and the big animals that are endangered by hunting and poaching. Boyd and his family are committed to preserving these great resources so that generations to come can visit Africa and witness the majesty of its animals in the wild.
Boyd spoke about growing up in the Bush and the lessons he learned from tracking the animals there -- lessons he recounts in his book, "Restoring Eden," and lessons he is now applying to some exciting new work. We met recently for coffee at one of my favorite places in the world, Londolozi game preserve in the Sabi Sands -- coincidentally on Mandela Day -- to talk about the responses to his TEDTalk and to get an update on what's he up to now.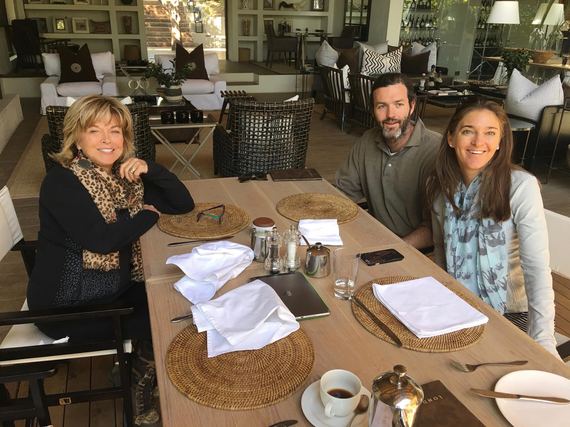 Boyd says he gets emails and comments every day about his TEDTalk, and he noticed a theme emerging: an emotional connection people from all over the world were making with his stories about animals and tracking. So he decided to explore how his skills as a highly trained ranger and wildlife tracker might be applied to life tracking.
In his new "Track Your Life" retreats, he guides small groups of men on a "shared endeavor in the wild" to teach them "the ancient and powerful art of animal tracking."
He's already led a few of these workshops with men of all ages from diverse backgrounds and will be coming to the US with more soon.
Tracking a lion through the bush in Sabi Sands might seem a long way from tracking one's life and career, but I'm sure that many men -- and perhaps he will offer the course to women soon, too -- will want to follow Boyd Varty on this special kind of "learning journey."
I'm certainly not predicting that this year's TEDWomen will have such a moment as the one that Boyd Varty shared with us that day, but I can predict that this year's lineup will yield ideas and TEDTalks that will shift perspectives for those present and the millions more who view them on TED.com.
A few main theater passes are still available for TEDWomen 2016, to be held October 26-28 in San Francisco. Find out more about TEDWomen 2016: It's About Time.
-----
Photo credits: (top) Boyd Varty at TEDWomen 2013, courtesy of TedTalks. (middle) Pat visiting with Boyd Varty and his fiancée, Joelle Simpson, in South Africa, credit Scott Seydel.
Support HuffPost
The Stakes Have Never Been Higher
Related
Popular in the Community