But it's 2013, so surely such a trendy item would have gone off the radar by now, right? Well, not exactly. We've been seeing boyfriend jeans all over New York City these days on celebs and real people alike. Even Sienna Miller, street style royalty, looked fashionable in a pair yesterday.
The actress wore her ripped version with an eyelet top, a scarf belt, blue flats and her trusty Miu Miu leather bag -- very cute, indeed. So we have to ask: Have boyfriend jeans already had their moment or are they still OK? Is it time to throw them back into the ever-shifting cycle of popular denim? (Related: Remember when flared jeans were in style during the early 2000s?)
Check out Sienna and more stars wearing boyfriend jeans below and tell us what you think!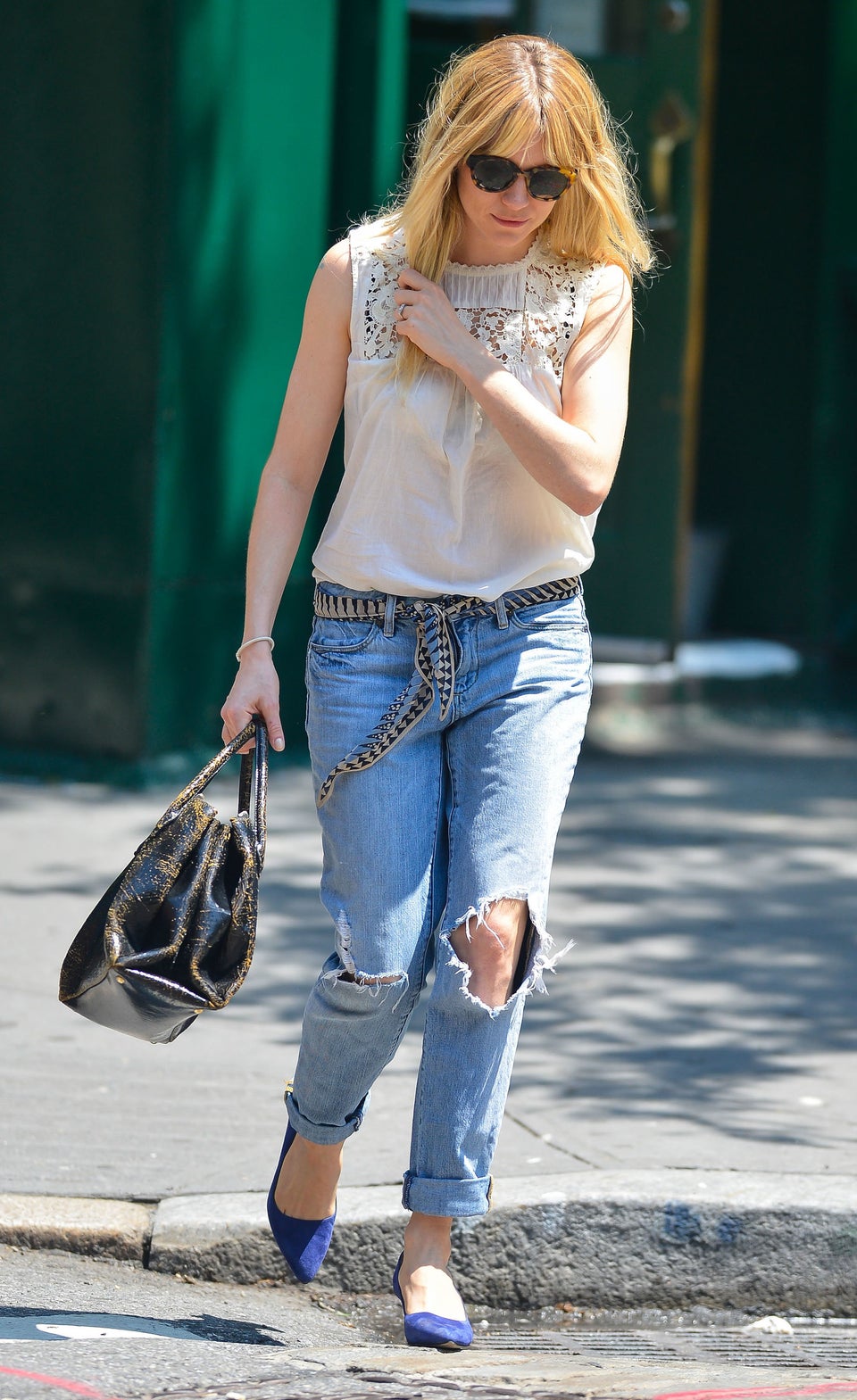 Stars And Their Boyfriend Jeans