Title: List Of Boyfriend Rules
Authors: Blaire (age 6) and Brooke (age 9)
Who is this mystery man? Mom says Blaire is "absolutely boy crazy" and likes to think of Justin Bieber as her future boyfriend.
However... Nine-year-old Brooke said Blaire's future bf "should be someone who is better than Bieber and not always getting in trouble."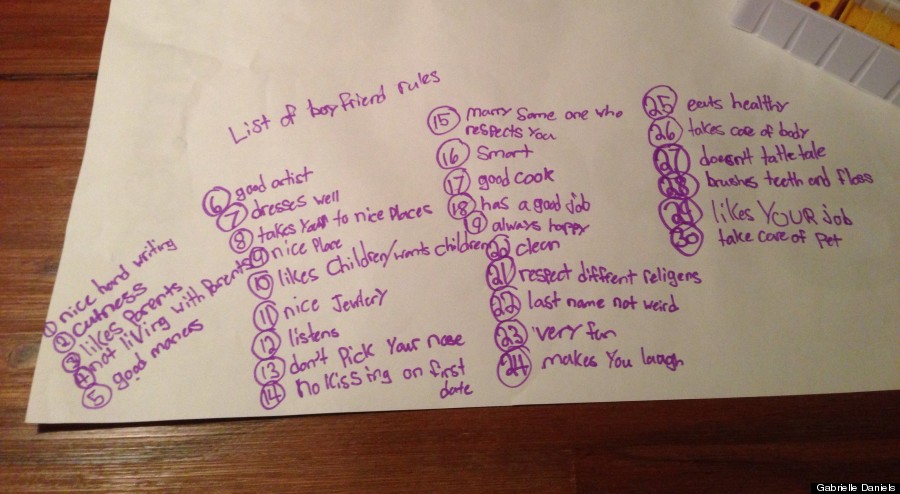 Has your child drawn or written something adorable about love? Send a photo, along with your child's name and age, to kidnotes@huffingtonpost.com or via Facebook or Twitter -- and it may be featured in a future Cute Kid Note of the Day post.
Before You Go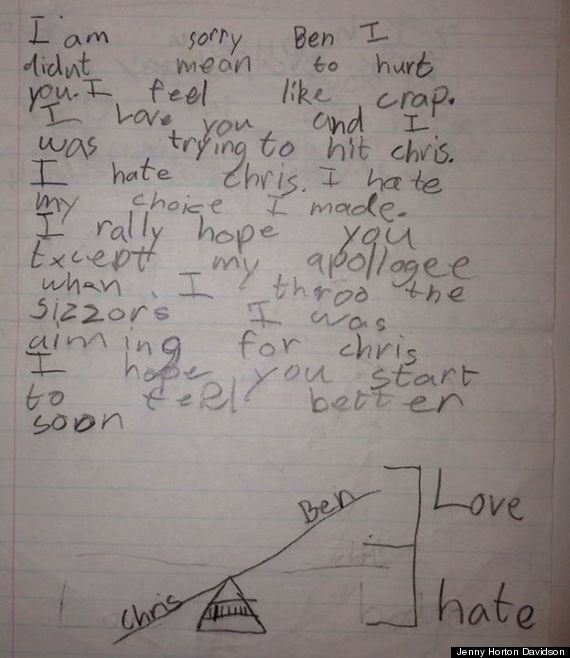 Cute Kid Notes