Five years ago, Jennifer Storrar and her boyfriend Troy Reddington buried a time capsule near Mikisew Eagle Lake in Ontario, Canada, with photos and notes about their life goals inside.
This May, unbeknownst to Jennifer, Troy returned to the location and buried a new capsule that contained a note asking for her hand in marriage ― an idea he came up with during a camping trip a few years ago.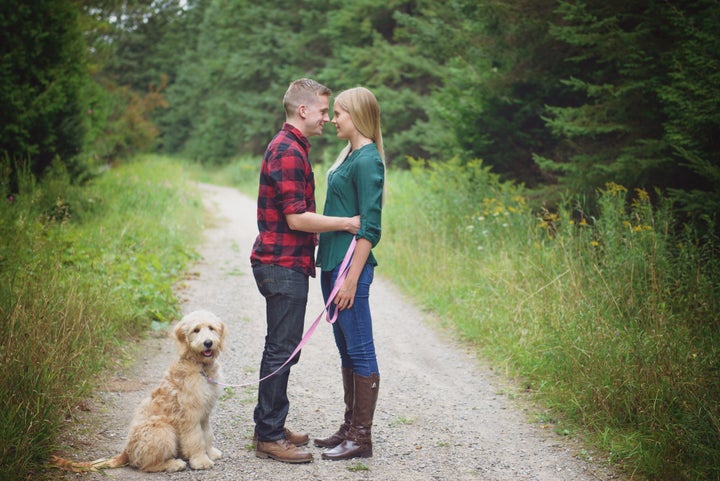 "One night when Jennifer and I were sitting around the fire, my mind was wandering away and I was thinking about how I would propose and what I could do to make it special for us," Troy told The Huffington Post. "It immediately popped into my head that replacing the original time capsule with a different one would be sentimental to us and something unique."
In June, Troy planned a trip with Jennifer to supposedly dig up the original time capsule.
Jennifer actually opened the new time capsule, which held a note saying, "Will you marry me?" Next, Troy got down on one knee with a ring, and the rest is history.
Best of all, Jennifer, who studied film, filmed the whole journey to the island without a clue that she would soon be proposed to.
"I remember that at that moment, I could feel my heart start to race and my face begin to flush and I just felt a jolt of excitement," Jennifer told HuffPost. "As soon as he knelt down to ask me to marry him I could not hold back the tears. It was the happiest moment of my life."
It's safe to say the unique proposal was a success.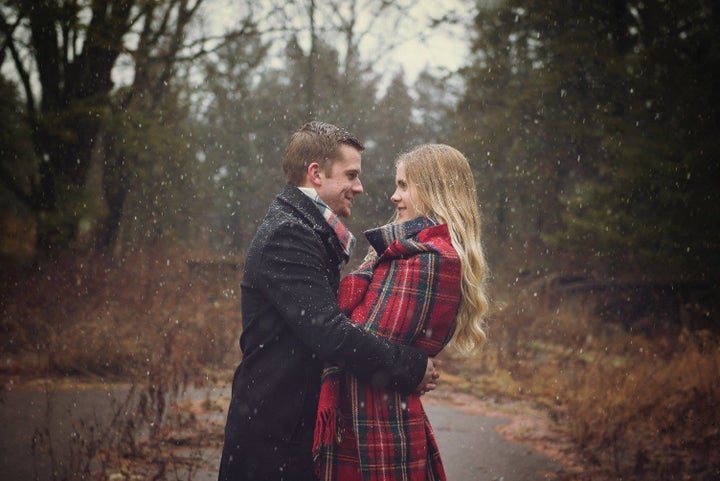 "Overall, the plan went far better then I had imagined and I think we both enjoyed the special day a lot," Troy said.
Jennifer and Troy have known each other since high school, but their romance didn't kick off until both of them had graduated.
"About a year after high school Troy had contacted me through Facebook asking how I was doing and if I would like to meet up for coffee sometime, and things kind of took off from there," Jennifer said.
The pair hope to marry within two to three years, but in the meantime they're excited for their upcoming engagement shoot in Scotland and England with Troy's big sister, Kirstin, of Little Crumpets Photography.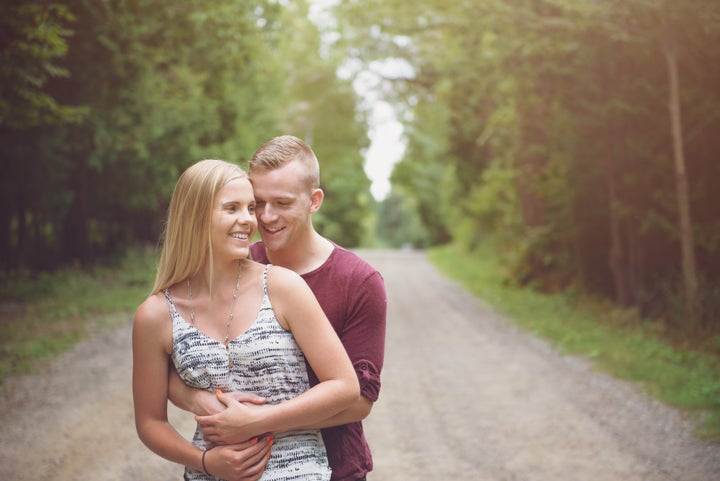 "Troy has helped to shape the person that I am today and I can't wait to call him my husband," Jennifer said.