From an early age, kids are often told pink is a "girl" color while blue is for boys, perpetuating the idea that only girls can wear pink clothing. In 2012 a photo of a young boy wearing pink shoes caused an Internet firestorm, simply because he was a boy wearing pink shoes.
But now, gender stereotypes, beware. A new social media initiative is working to show support for kids who choose to wear the rosy color, regardless of their gender.
This new campaign is the brainchild of Martine Zoer, founder of Quirkie Kids -- a Kickstarter-funded line of pink tees for both boys and girls. Zoer successfully raised enough money to fund Quirkie Kids back in March, and now she's using the brand to further promote her message of acceptance and individual expression through social media.
Zoer told The Huffington Post in an email that she was inspired to launch the social media initiative after learning about a boy who was teased when he wore pink on the first day of school. "No kid should be teased for what they wear!" she said. The Quirkie Kids Facebook page adds, "Some boys like pink and why not? Pink is just a color and so is green, and blue, and yellow."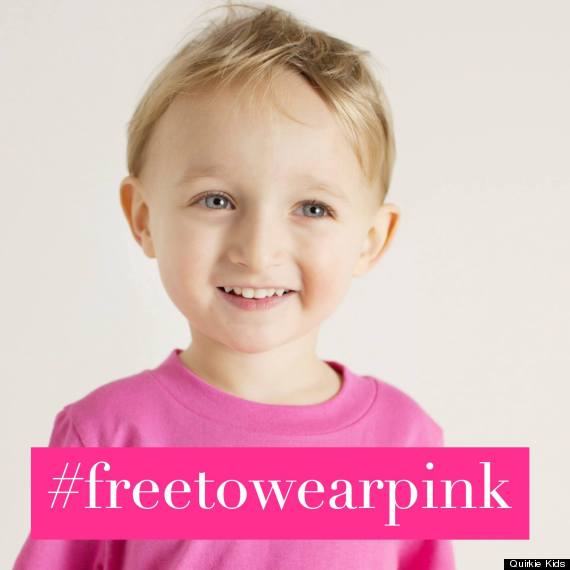 To join the online movement, all you have to do is repost this image of a boy wearing a pink shirt or post a picture of your own child "expressing themselves through their clothing," along with the hashtag #freetowearpink, on your social media.
Like Us On Facebook |

Follow Us On Twitter |

Contact HuffPost Parents
Related