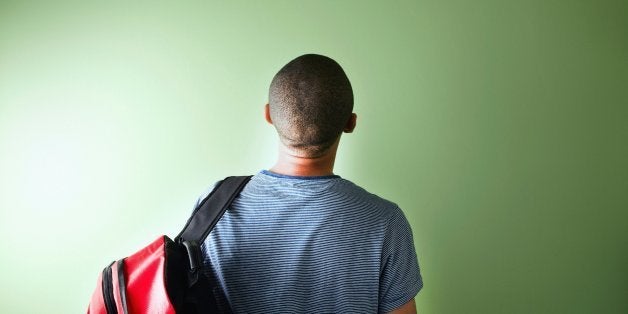 Teen boys who view themselves as "too skinny" when they are actually a healthy weight may face a higher risk of depression in adolescence and later in life, while boys who feel like they are underweight compared with their peers have a higher risk of steroid use, according to two new studies published in the journal Psychology of Men & Masculinity.
The first study included 2,139 boys who were followed for 13 years starting from when they were around age 16 in 1996. The participants took surveys about every six years answering their perceptions of their weight (such as "very underweight" or "very overweight"); they also had their body mass index measured and their depressive symptoms assessed.
Researchers found an association between perceptions of being underweight, when they were actually average weight or higher (as indicated by BMI), and symptoms of depression.
And this link never really went away -- the association between depressive symptoms and perceptions of being underweight lasted even until the end of the study, when the study participants were nearly age 30.
In the second study, researchers examined steroid use and depression among 8,065 high-school boys in the U.S. Researchers found that 4 percent of the boys in the study said that they'd used steroids before, and 3 percent of the boys in the study reported being very underweight.
"These studies highlight the often underreported issue of distorted body image among adolescent boys," the lead author on both studies Aaron Blashill, Ph.D., a staff psychologist at Massachusetts General Hospital and a faculty member at Harvard Medical School, said in a statement. "Teenage girls tend to internalize and strive for a thin appearance, whereas teenage boys tend to emphasize a more muscular body type. We found that some of these boys who feel they are unable to achieve that often unattainable image are suffering and may be taking drastic measures."
Recently, a study from Boston Children's Hospital researchers showed that more than 9 percent of teen boys have high concerns about muscularity and physique, and 2.4 percent of these concerned boys turn to supplements, steroids or other products to "achieve their desired physique."
"More males wanted bigger or more toned and defined muscles rather than thinness, the concern about physique that is relatively common among females," the researchers wrote in the JAMA Pediatrics study. "Of particular concern is that among 16- to 22-year-old males, 7.6 [percent] were very concerned with muscularity and using potentially unhealthy means to achieve their desired physique."
If you're struggling with an eating disorder, call the National Eating Disorder Association hotline at 1-800-931-2237.