CARLY SIMON RELEASES AUTOBIOGRAPHY & COMPANION ANTHOLOGY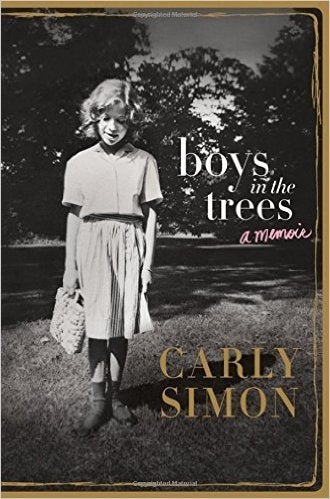 On the title track of her classic album No Secrets, Carly Simon sings, "Sometimes I wish that I never knew some of those secrets of yours." With the release of her autobiography Boys In The Trees: A Memoir, Simon surrenders so many secrets that one might find him or herself reiterating that same sentiment. But most everyone will be enthralled by the frankness and often salacious recollections shared in Boys In The Trees with its reams of prose and cons. For those still unsated, there is also a musical companion piece, the double-disc Songs From The Trees anthology, that offers two previously unreleased songs, making this a particularly memorable season of giving from Carly Simon to her fans and beyond.
Simon's 384-pager Boys In The Trees—as in "let the boys grow in the trees," lyric and title taken from her 7th solo album—overflows with information and never slows down. Early on, it introduces us to parents Richard Simon (publishing mogul of Simon & Schuster) and Andrea Heinemann, and a circle of friends that included Jackie Robinson and Benny Goodman. Sadly, one of these friends was 16-year-old "Billy" who began sexually abusing Carly at age 7, after which more inappropriate misadventures occurred. Add to that mother Andrea's fidelity challenge with a 20-year-old, and you've got a childhood household that was more Arthur Miller than Norman Rockwell. Although her home environment was intellectually and creatively stimulating and supportive, Simon's sexual hardwiring and perception of intimacy apparently were set by these childhood traumas.
During this period, we also meet older sisters Lucy (with whom Carly sang as The Simon Sisters) and Joanna (who became an opera singer), and brother Peter (who pursued photography), and eventually, Simon discusses her tenure with Cat Stevens and flings with Jack Nicholson, Warren Beatty, etc., etc., etc.. After reading this seemingly endless string of sexual revelations, it's kind of obvious that to the younger Simon, love and lust were interchangeable, a recurring theme in many of her compositions and life.
Just a quick sidebar. The word "feminist" really wouldn't apply to Carly Simon but "liberated" is perfect. Ironically, her first hit, "That's The Way I've Always Heard It Should Be," was about conformity and surrender to tradition, yet she became an icon of self-empowerment and strength that helped clear the path for strong female artists like Madonna and, therefore, Miley Cyrus and many of the former Hannah Montana's contemporaries and immediate predecessors. Let's also remember that Simon's sexual prowess was not just the subject of song topics (i.e. "Come Upstairs," "After The Storm," so many more) but also was used as a marketing tool, with album artwork such as the No Secrets cover politely informing, "Yes, I have nipples, thank you for observing." Her sexual consciousness-raising continued to push limits, climaxing in the Playing Possum cover that featured Norman Seef's black and white, soft-porn photography. A giant poster of the album—Carly in a teddy and black boots on her knees with eyes closed and mouth open—shocked unsuspecting passersby as it rocked a 6th Avenue Sam Goody in New York City for weeks. Simon's sexual expression became so overt, it was now coming to a store window near you.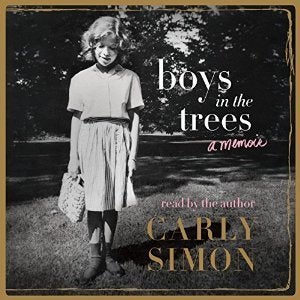 While Boys In The Trees covers Simon's sexual exploits, sibling rivalry, and a third-in-line daughter's intense desire to please and be loved by her parents, it also presents its author as an appreciative daughter, responsible mother, caretaker wife, and good friend. Simon discloses it all with such grace and acceptance that Boys In The Trees also comes off as a spiritual journey. As entertaining and captivating as her nocturnal confessions are, the book really works best as a diary of her marriage with James Taylor with all its drama, challenges, successes, and celebrity. Regarding the audiobook version, you can hear for yourself the Grammy/Golden Globe/Academy Award Winner's honest and spirited anecdotes. Every line is expressed with nuance and she has a real flare for storytelling, unveiling yet another Carly Simon superpower.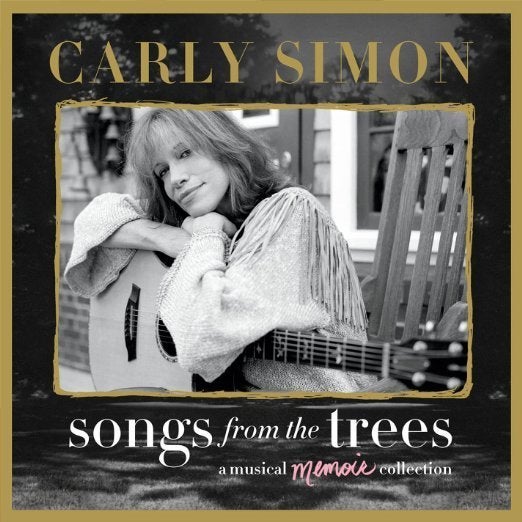 Now let's peek at the book's double-disc companion, Songs From The Trees: A Musical Memoir. It hits almost all the stops (where is "Half A Chance"?) by including obscurities such as Anticipation's "Three Days" about an imagined Kris Kristofferson encounter, and "Julie Through The Glass" in which she appreciates the connection motherhood brings between parent and child. Speaking of family, "Older Sister" makes the cut, the reason being self-explanatory, and naturally, there's one of Anticipation's biggies "Legend In Your Own Time," a fantasized account of James Taylor's life from the eyes of an admirer, and prologue for the Simon/Taylor story. But it's the Arif Mardin-produced recording of "Haunting" that really serves as the connective tissue between the projects. In its lyrics, Simon laments, "There's always someone haunting someone," and this is most likely the whole point of these cathartic, parallel releases since both try to make sense of the ghosts, finally putting to rest practically everything Simon loved and regretted about her youth and young adulthood.
And both projects unintentionally confirm there is one ghost that has not gone to its grave. Though Simon's life did move on (including a marriage to James Hart), it's obvious that, in many ways, she never quite got over Taylor; you don't spend a third of a book reflecting on someone if there's no passion involved. Their union was a force of nature, their creative chemistry—despite the couple's competitiveness or maybe because of it—was an all-consuming, all-too-brief magic. Carly Simon and James Taylor's mythos and music were thoroughly intertwined. Over the course of many albums, they seemed to write with one pen, excelled in the studio as a background singing team, and were elevated to royalty status as together, they moved like Jagger (who you already know sang backup on "You're So Vain") through the world of pop music. The collapse of the revered couple's relationship was brutal for devotees who lived vicariously through their alleged storybook marriage that, as revealed in the book and in many recordings, was equal parts Disney and Grimm's fairy tales.
Takeaways from these recent releases might be that they are both powerful presentations and Carly Simon is--who knew--a gifted author who at last addresses this era's facts and faux pas with authority. Despite an epilogue, Boys In The Trees concludes after the dissolution of her marriage with JT, so hopefully there will be a sequel covering what could be an equally interesting period with tales of Tommy Mattola, Clive Davis, Quincy Jones and other industry types, romances, her being the first woman to win an Oscar for Best Song with "Let The River Run," successful recovery from breast cancer, marriage with James Hart, and ongoing relationships with adult children, Ben and Sally. And after reading Boys In The Trees: A Memoir and listening to Songs In The Trees: A Musical Memoir, you'll probably agree that Simon's life definitely needs to be explored further, certainly beyond the eighties.
For those who want even MORE than the book and CDs, here's some Carly Christmas to get you through the holidays...
CHAPELL'S "GIVING HER MORE" EXCLUSIVE, PRODUCED BY TALKING HEADS' JERRY HARRISON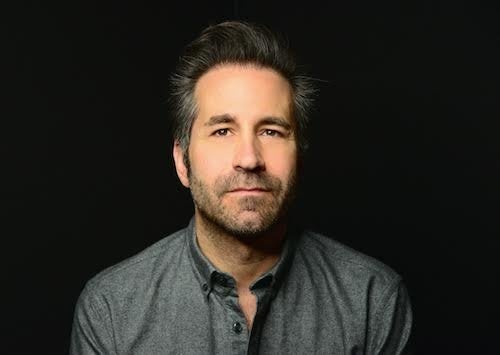 "'Giving Her More' wasn't supposed to be the first single. It was a little song that I wrote for my daughter a few years ago when she was upset. I remember writing the chorus while sitting at a coffee shop downtown one morning waiting to pick her up from ballet. I must have written down 100 different things that I wanted to give to her and do with her that day....

"As Jerry, ET and I started laying down tracks, all the songs were my favorite to some extent. And then over time, certain songs started to take shape -- and sound like I'd heard them playing in my head when I first wrote them. 'Giving Her More' was one of those songs."
CAMERON DEZEN HAMMON'S "ADDICTED TO LOVE" EXCLUSIVE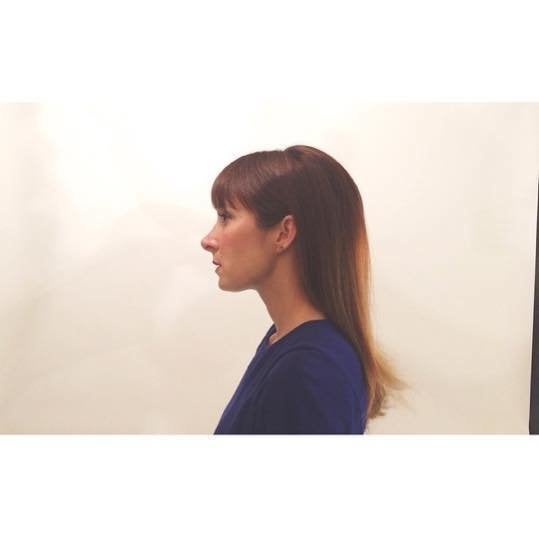 According to the Cameron Dezen Hammon's group and the artist...
"Cameron Dezen Hammon is a singer-songwriter, poet, and essayist taking on the pop music patriarchy with a feminine take on 10 iconic songs from the 80s -- all songs originally performed by men. 'I chose songs that spoke to the meta-narrative of mental illness and romantic obsession,' she explains. 'I wanted to turn this gendered notion- of the crazy ex girlfriend- on its head and sing these songs from a woman's perspective.'"
DAIANA SEGOVIA'S "FALL IN LOVE" EXCLUSIVE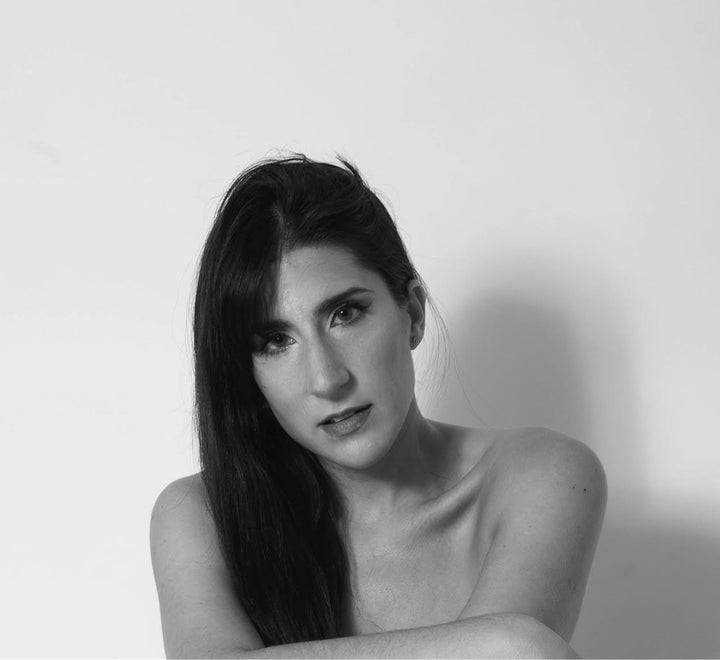 According to Daiana Solange Segovia's folks...
"Daiana Solange Segovia is a recording artist, composer, lyricist, writer and Psychologist originally from Argentina who is based in New York City. Daiana's unique musical style draws from several different genres, blending soul, pop and R&B with elements of electropop, classic jazz and Latin music. Her musical influences range from Aretha Franklin and Donny Hathaway to Ivan Lins and Argentinian vocalist Mercedes Sosa. She moved to NYC when she got an Scholarship to study music at The American Musical and Dramatic Academy.

"Daiana is currently recording her first album in collaboration with American and Latin American producers.She has toured all over the world performing at prestigious venues in Asia, Europe, South America and the US singing as a Lead for the Royal Families of Thailand and Malaysia and being the only Latin Singer at Nelson Mandela's Memorial in NYC."
NICK URB'S "EMILY" EXCLUSIVE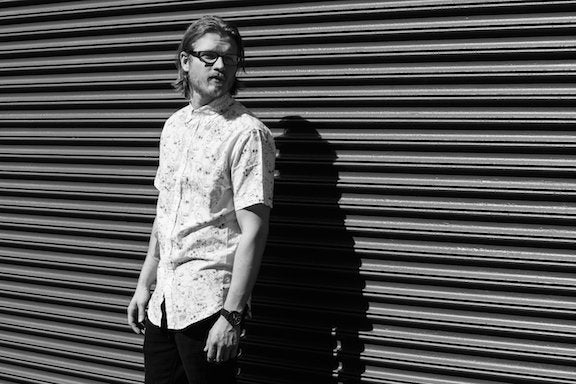 "'Emily' is a love song about two people who deeply care for and support each other's passions and dreams even though they aren't physically together. Their love is so strong, it endures their separation. I feel the song is really a step forward for me and that there is incredible growth in the songwriting. I'm extremely excited to hear people's thoughts on the track."
MARCUS KING'S "VIRGINIA" EXCLUSIVE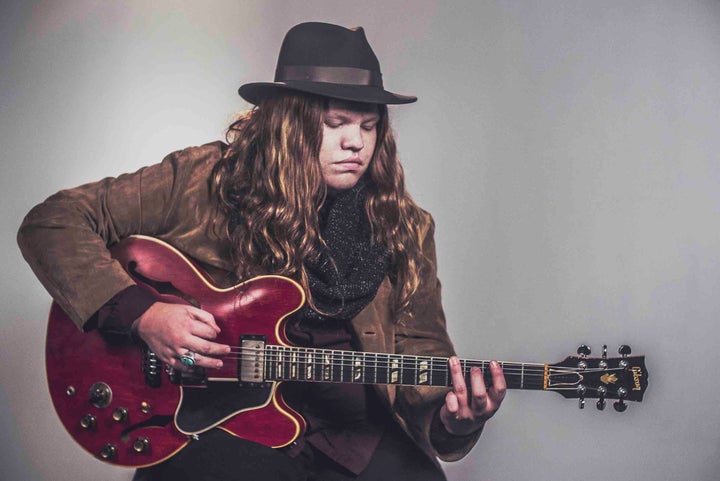 According to Marcus King...
"'Virginia' is a new tune I wrote about a wild experience we had in Blacksburg. Rather than tell the story directly, I had the idea to personify the state into a temptress-being that leads you away from the things you love. When I picked up Duane Allman's Goldtop guitar, that's one of those songs that just came out almost immediately."
Support HuffPost
The Stakes Have Never Been Higher
Popular in the Community