They will never play on the beach again.
As the Gaza conflict escalates, the world was shocked by the deaths of four young Palestinian boys, who were killed on a Gaza beach by Israeli shells in front of a group of international journalists. They were all between the ages of nine and ten years old, and all belonged to the Bakr family.
Israeli artist Amir Schiby, known for his politically satirical collages, created an image of Ahed Atef Bakr, Zakaria Ahed Bakr, Mohamed Ramez Bakr, and Ismael Mohamed Bakr, to honor their tragically short lives. It depicts a lone soccer ball in the surf, with the shadows of playing children nearby. He wrote on Facebook that the image was created "as a tribute to *all* children living in war zones."
Ayman Mohyeldin, a journalist who reported on the attacks, tweeted earlier:
Schiby's photo comes in the wake of dozens of wrenching images in the aftermath of the deaths of the Bakr boys. A picture of the father of one of the victims went viral on social media, as a gutting display of the human cost of the conflict.
Schiby's image of innocence and loss is striking a chord with many following the conflict. Gily Stein of Tel Aviv wrote, "Couldn't watch the original picture cause they're so horrifying, but this one carries as much emotional impact."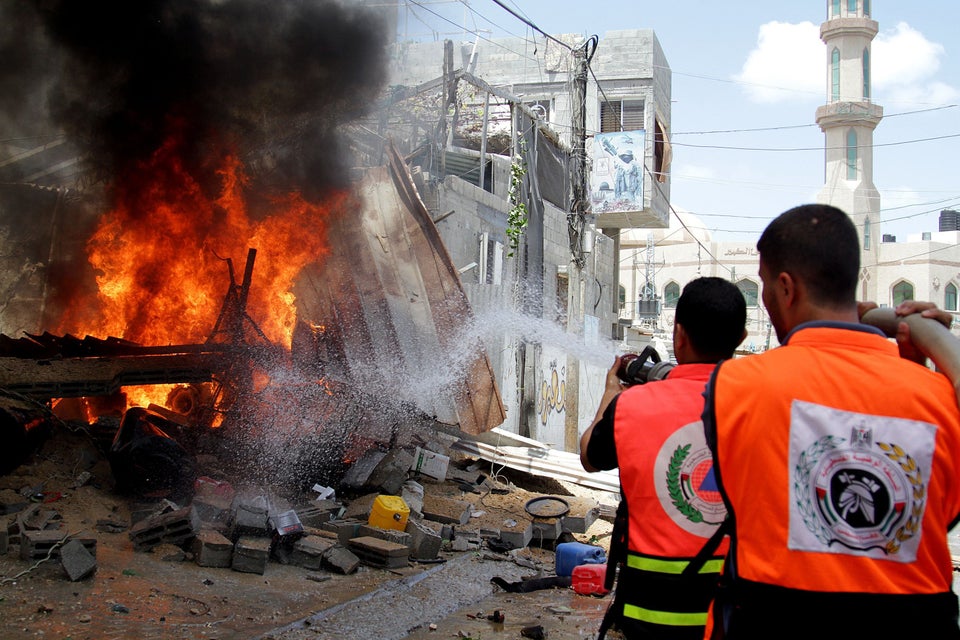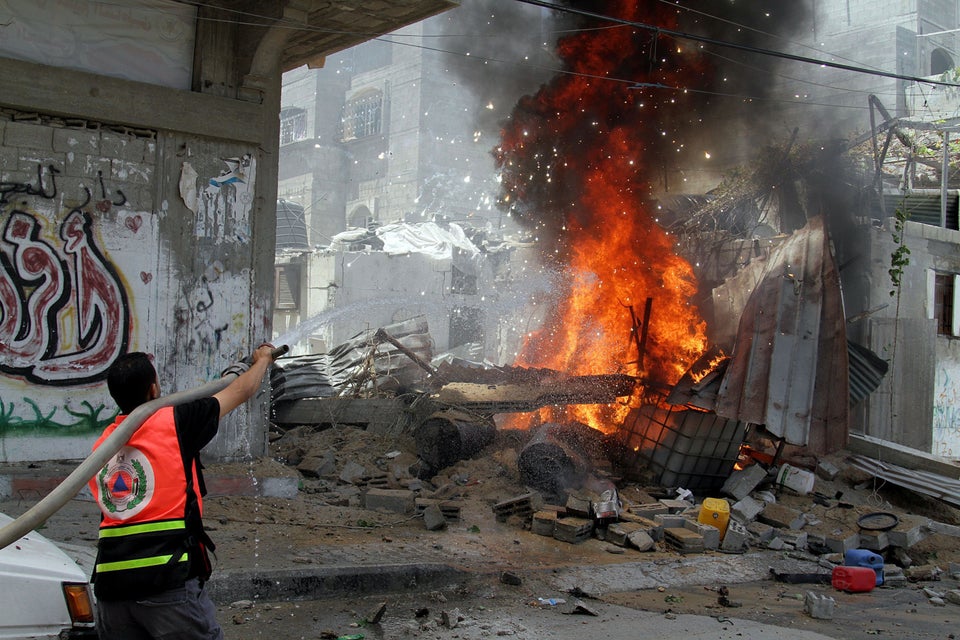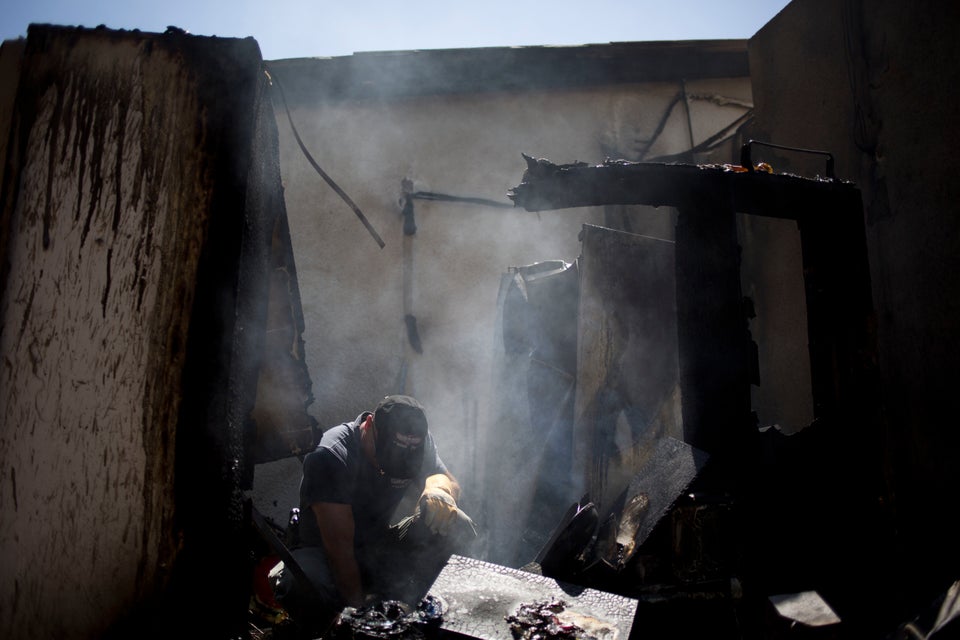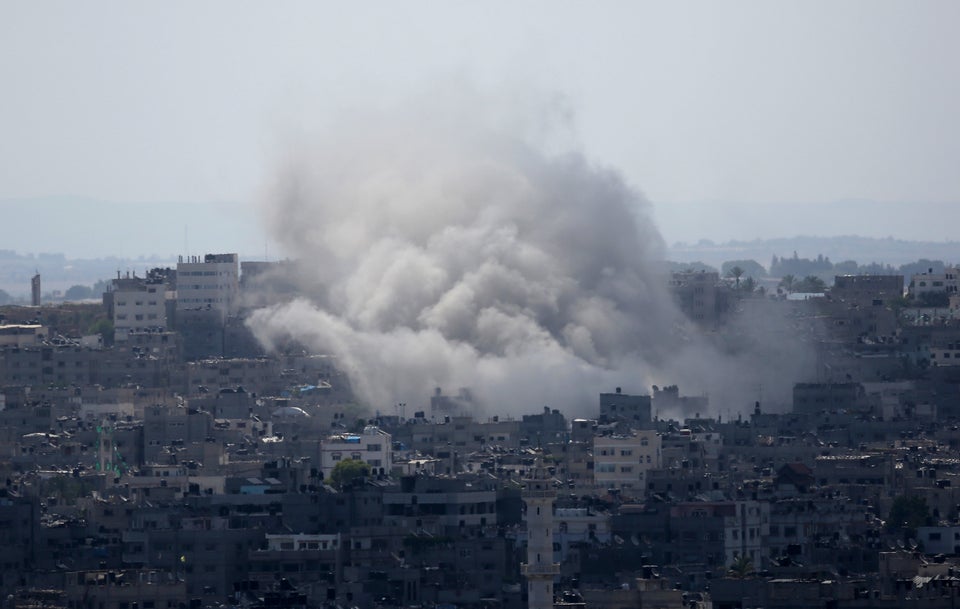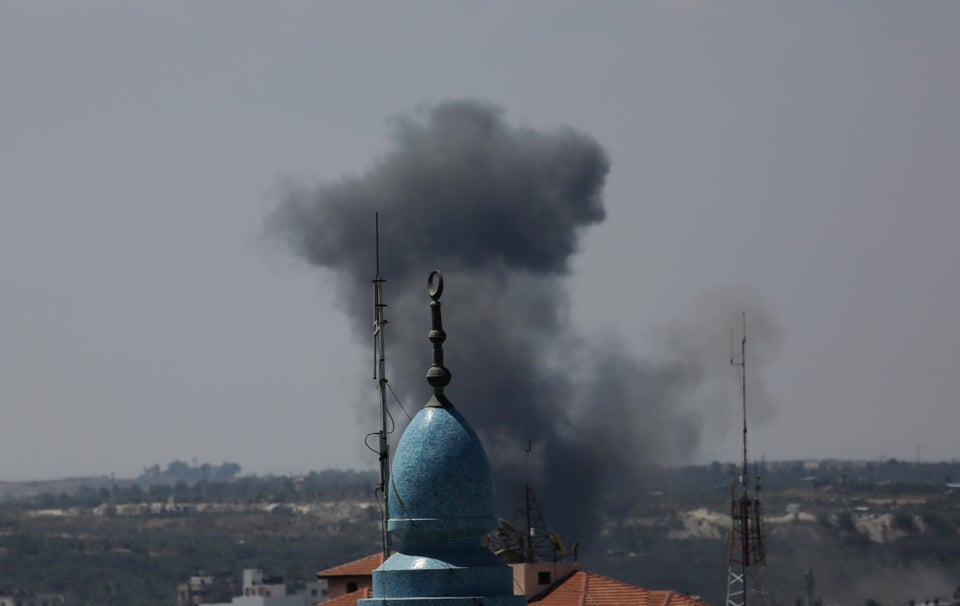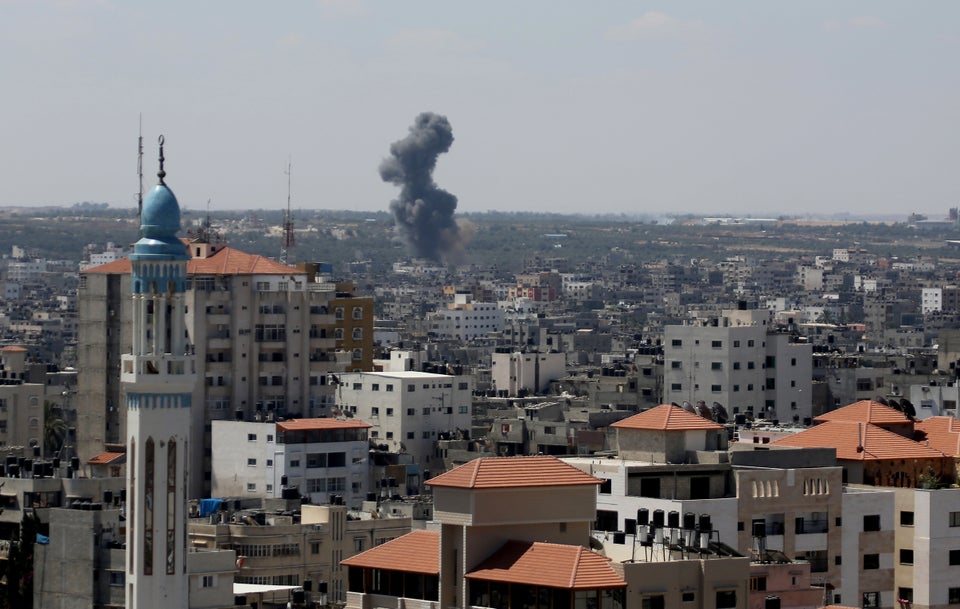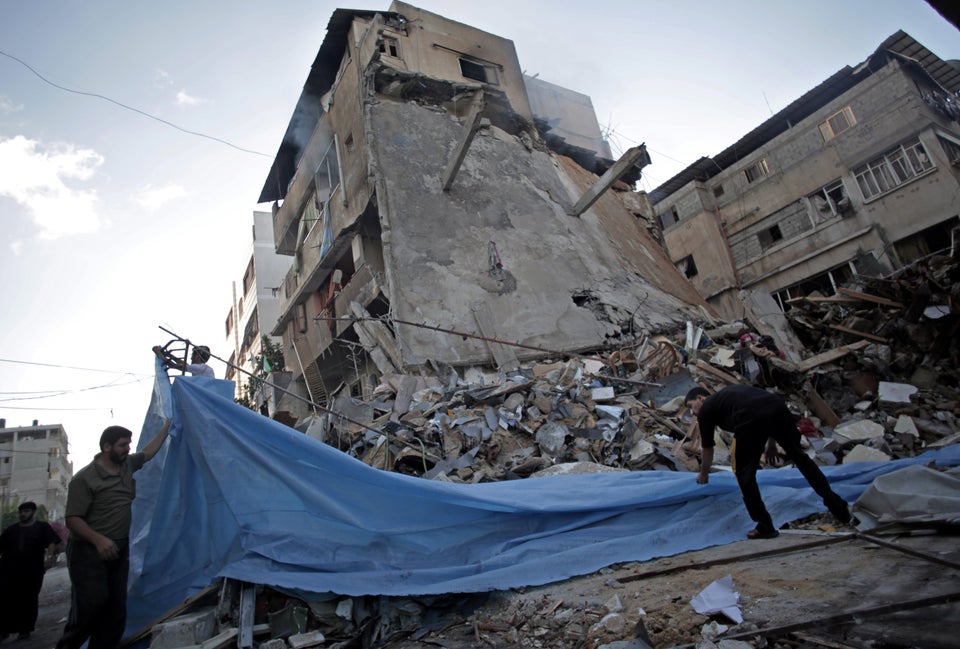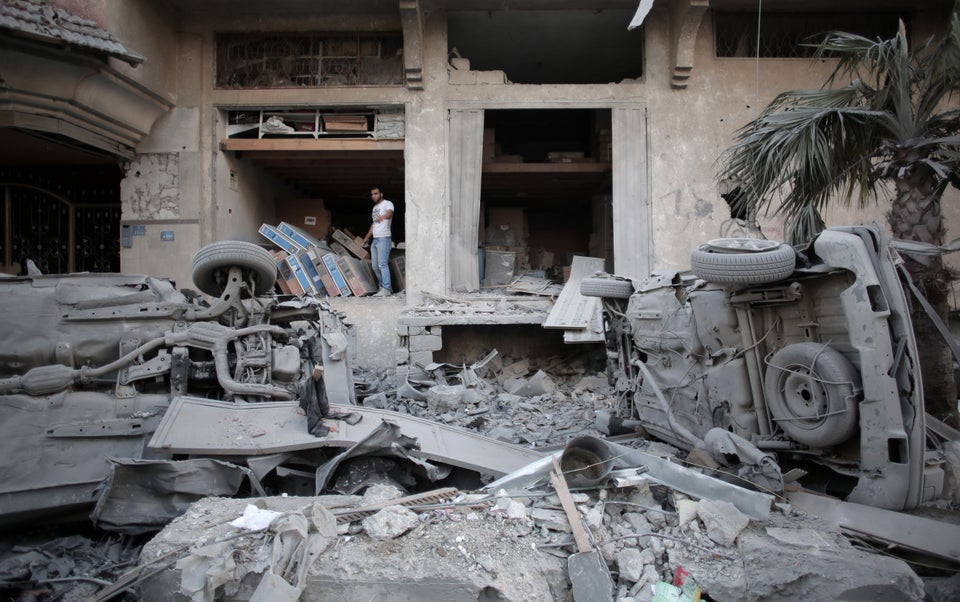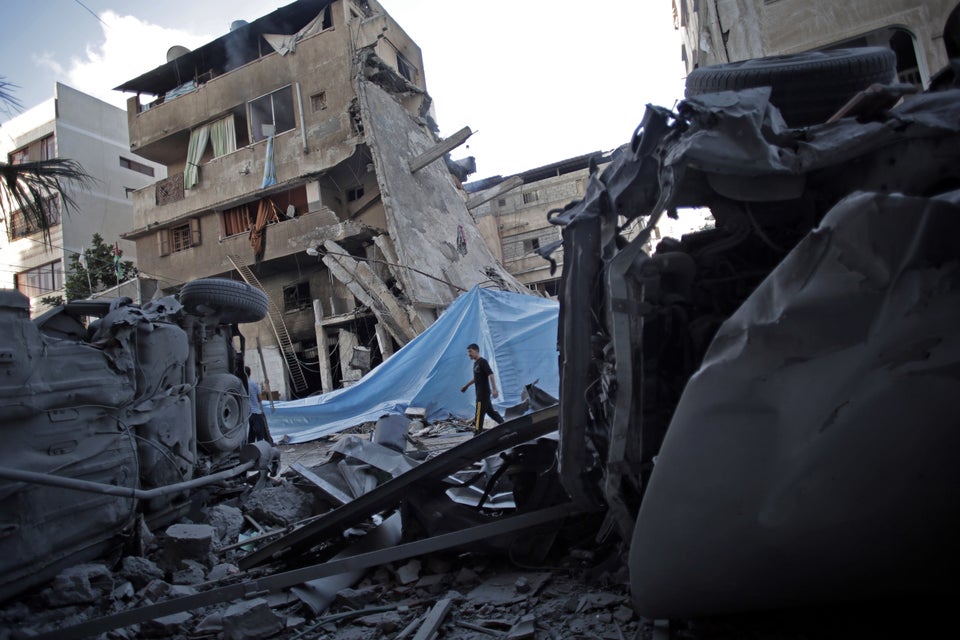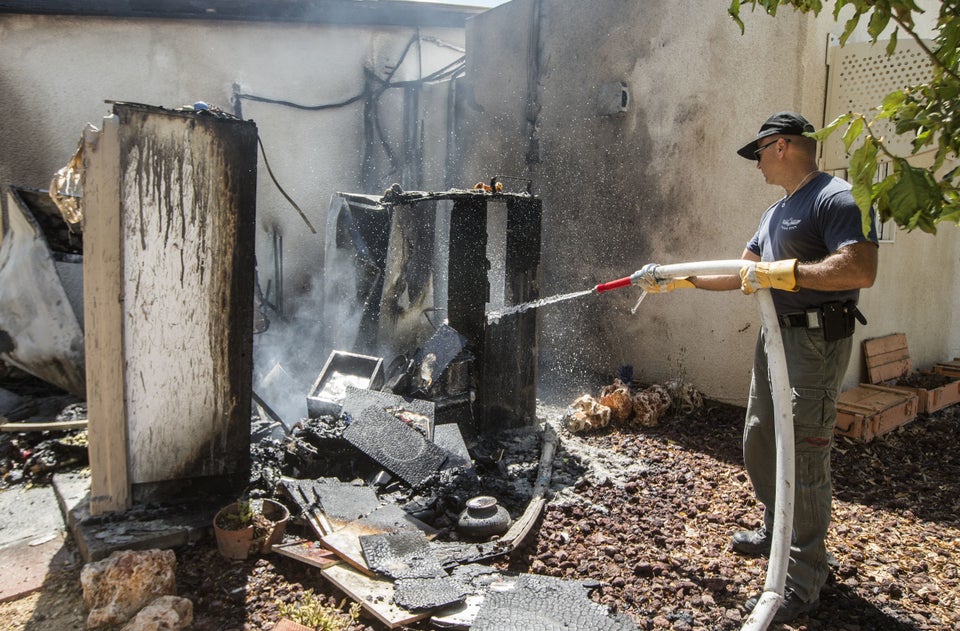 JACK GUEZ via Getty Images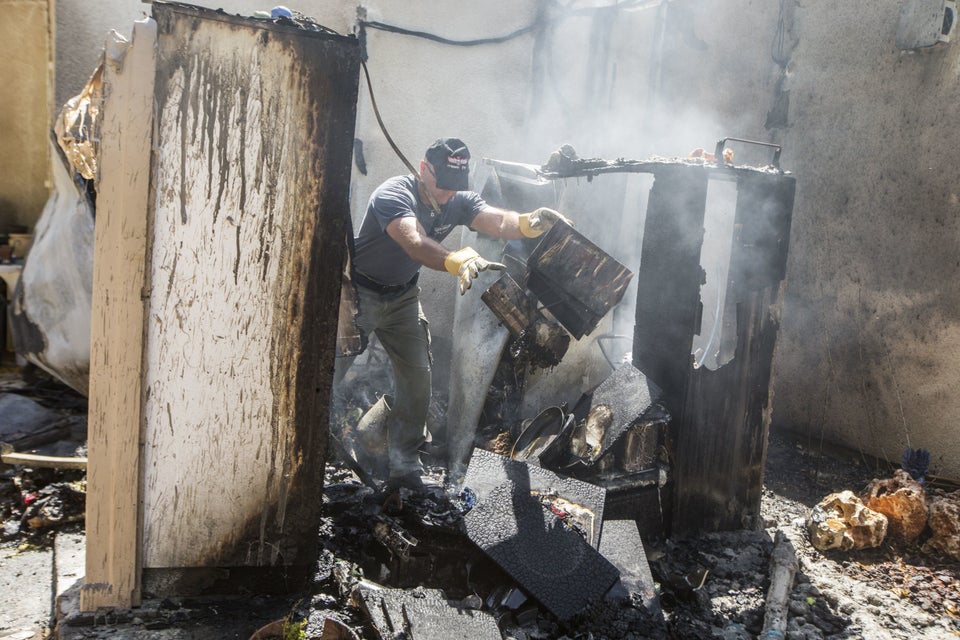 JACK GUEZ via Getty Images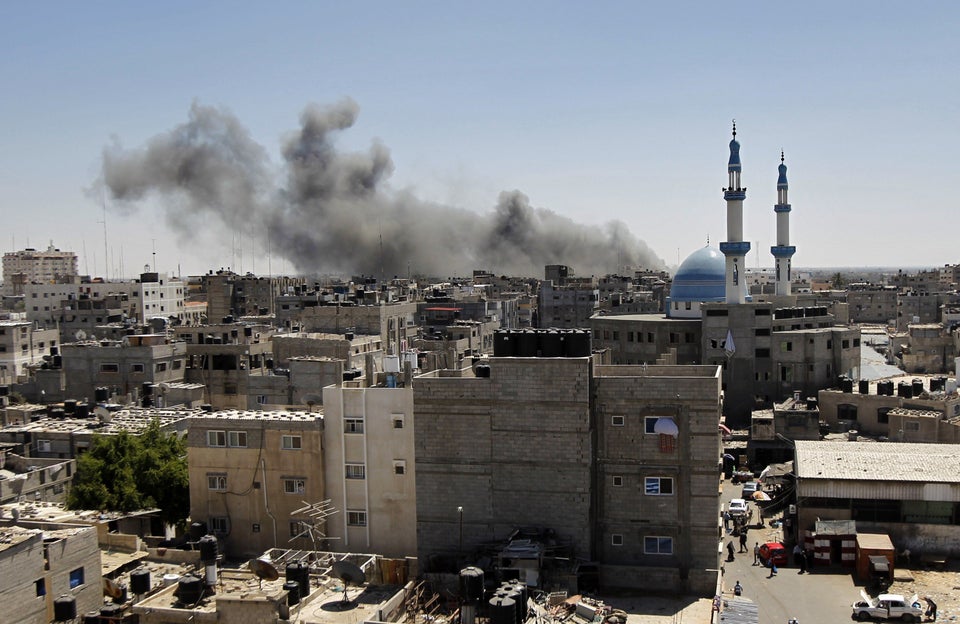 SAID KHATIB via Getty Images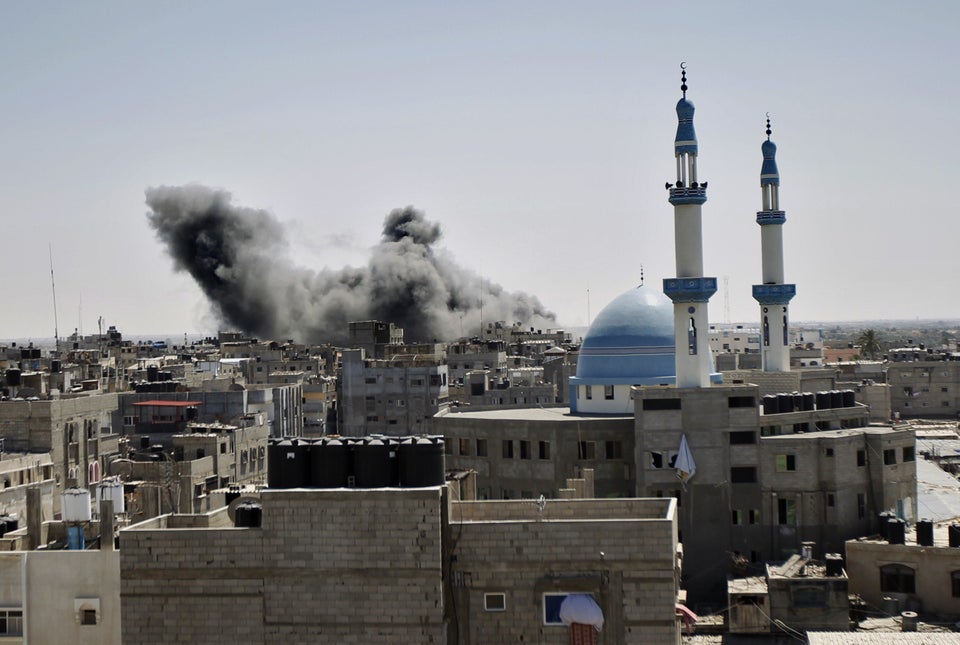 SAID KHATIB via Getty Images