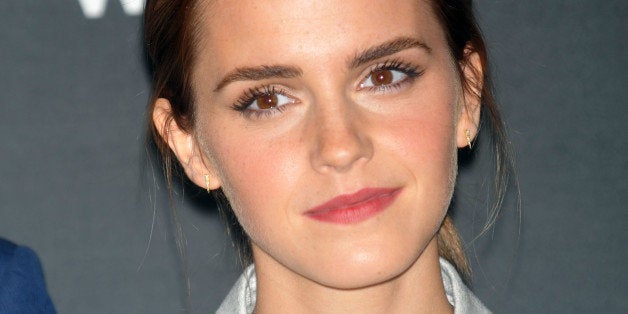 One teen boy was so moved by Emma Watson's recent speech about feminism that he wrote a response to the Sunday Telegraph, commending the actress and highlighting the significance her message could have for those who do not believe gender inequality exists.
Ed Holtom, a 15-year-old from England, wrote to the British newspaper over the weekend to discuss Watson's Sept. 21 United Nations speech, which she made on behalf of gender equality and the HeForShe campaign. The "Harry Potter" star spoke about misconceptions that peg feminism as a "man-hating" ideology and about how gender stereotypes can harm both men and women.
"By using words such as 'girly' or 'manly' we inadvertently buy into gender stereotyping," he wrote. "We play with toys designed for our gender, we go to segregated schools, we play different sports based on gender, and yet it takes some effort for many people to acknowledge the existence of gender inequality and the injustice it entails for both sexes."
"If we want equality, it will take more effort than paying women the same as men, or giving women equal opportunities," he continued. "We must all make an active decision to change our language. We must stop pressuring each other to fit stereotypes which more often than not leaves [sic] us feeling repressed and unable to express ourselves. We must not let gender define us."
The boy's letter went viral, and he proudly shared it on social media.
"I was inspired by Emma Watson's speech, but also by Beyoncé's philosophy of female empowerment," he said. "I didn't expect anyone to take an interest in it, but I'm so glad people agree with me!"
Related
Popular in the Community