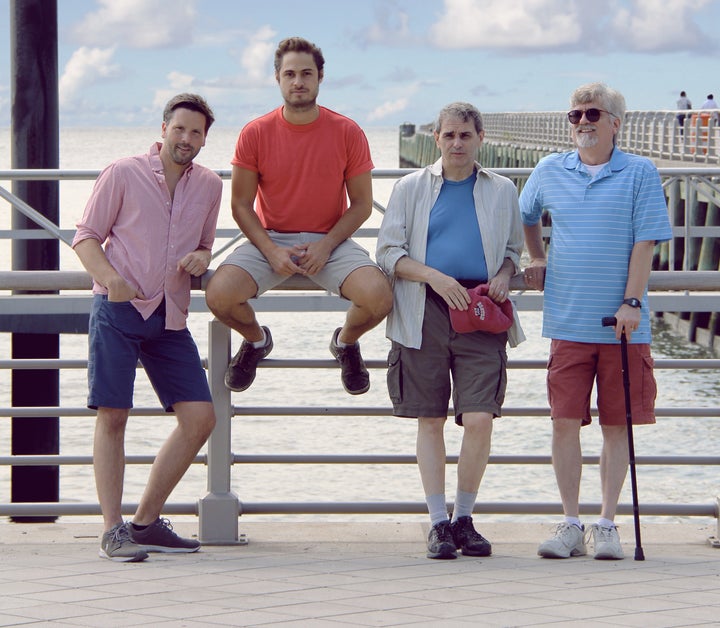 "Boys of a Certain Age," which opens Feb. 8 at New York's Theaterlab, follows four gay Jewish men who are bound by identity and family, but nonetheless struggle to find a common ground. Directed by Dan Dinero, the play begins with a familiar conceit: a middle-aged gay man, Ira (played by R. Scott Williams), is hosting a weekend gathering at his beach home outside New York. On the guest list are childhood pal Larry (Joseph J. Menino) and son Bryan (Marc Sinoway), as well as a conservative nephew, Christopher (Brian Gilgor), who happens to be an ardent Trump supporter. Needless to say, what was intended as a retreat ends up being a comedic collision of personalities and politics, compounded by the fact that Ira and Larry used to be lovers. 
Watch Fingerman talk about his play below, then scroll down to keep reading. 
When "Boys of a Certain Age" premiered at the 2016 Fresh Fruit Festival last July, the prospects of Trump stepping foot into the White House seemed doubtful. In order to reflect a new and indeterminate reality for the LGBTQ community, playwright Dan Fingerman told The Huffington Post that he's shifted the timeline of the piece to February 2017, just weeks after Trump's inauguration. 
Even though the time period was changed, Dinero opted to keep its seaside setting intact. "We found that this idea of a beach in winter – stark, desolate, a bit 'end of the world' in feeling – somehow feels exactly right for where we, as a country, are right now," Dinero, who also directed Fingerman's previous play, "The Austerity of Hope," said. "I hope this doesn't sound callous, [but] if fascist regimes are a bitch to live in, their inherent conflict and uncertainty makes great fodder for dramatic conflict." 
But both Dinero and Fingerman felt that "Boys of a Certain Age" should avoid an overtly partisan message. To that point, the gay Republican character "isn't a villain, a capitalist pig, or an ignorant rube" but rather "someone who cares deeply for the world he lives in," Dinero said. At its 2016 premiere, the show drew viewers from both sides of the political spectrum and, according to Fingerman, "both related to something and enjoyed it."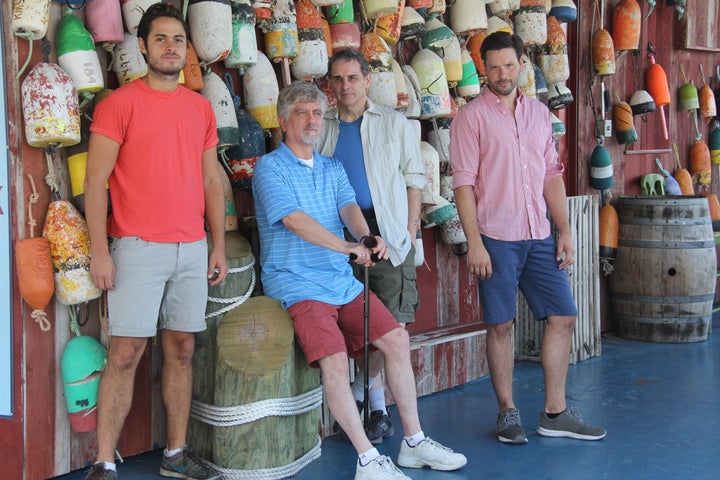 Although the political climate in the U.S. has arguably become even more divided since the election, Fingerman hopes those who see "Boys of a Certain Age" in its revised incarnation will appreciate the multiple perspectives the show presents. 
"I think it's very important in this time of great uncertainty about our future to keep proudly telling gay stories," he told HuffPost. "Even though there's a lot of despair and hopelessness in our world, we're not alone, we're in this together, and any attempts to roll back our rights as gay people, or more broadly Americans are not going to go unnoticed. I feel like it's very important to say that and remind people of this in these fraught times."
"Boys of a Certain Age" begins previews Feb. 8 at Theaterlab in New York. Head here for more details. 
BEFORE YOU GO