 As millions of gallons of oil gushed out of BP's runaway well two years ago, Dean Blanchard's normally bustling shrimp dock in Grand Isle, La., was transformed into an oil cleanup depot.

His business ground to a halt. Instead of unloading freshly caught shrimp from the marshes, he watched workers in white HAZMAT suits rescue pelicans coated in brown sludge.

As BP and the federal government announced a record $4.5 billion criminal penalty Thursday resulting from the Deepwater Horizon explosion and oil spill in 2010, Blanchard took little solace from the punishment doled out to the energy giant.

"Record fine? It was a record oil spill," Blanchard said after the announcement. "It doesn't matter if the government gets $4 billion, $40 billion or $40, it ain't gonna do nothing to help me."

BP's guilty plea to 14 felony counts Thursday, including charges of manslaughter and obstruction of justice, resurrected a complex brew of emotions for those on the front lines of the environmental disaster in the Gulf of Mexico. For some, like Blanchard, the symbolism of a criminal fine does nothing to assuage months of financial losses and what many fear may be long-term damage to the Gulf's abundant natural resources.

Yet others, like New Orleans fisherman Pete Gerica, feel a sense of justice in the government's prosecution of of the oil giant.

"If you get a slap on the wrist, you'll come back and do it again," said Gerica, a crabber who faced months of fishing closures in 2010 after the spill. "This is coming out of their profits. They're gonna feel it, and that's what you need. You need them to feel it. And this ain't the end of it."

A portion of BP's penalty -– about $2.4 billion -- will go toward environmental restoration along the Gulf. The criminal fines announced Thursday do not include potential civil penalties from Clean Water Act violations that could also be used by Gulf Coast states in reviving coastal habitats.

"I don't think we can get back what we lost," Gerica said. "Anybody who thinks that is a fool. But what you can do is stabilize the damage you had from BP, and as long as you can hold ground instead of losing ground, you will have a fishery."

For generations, the Tesvich family has dredged oysters in Plaquemines Parish, a narrow strip of land south of New Orleans that was one of the hardest-hit regions during the spill. John Tesvich, the current patriarch, applauded the Justice Department for pursuing the case against BP: "Having record fines brought against them goes a long way toward showing them that we're not letting them off lightly."

But Tesvich acknowledged that it doesn't address the more immediate problems: Hundreds of acres of his family's oyster beds are still damaged from oil, which nearly wiped out his entire crop in 2010. Louisiana has historically been the nation's largest producer of oysters, but last year's yield was far lower than in 2009, when the industry had just started to recover from Hurricane Katrina's damage.

"The spill happened, and it could have been prevented, and that's the sad part," Tesvich said. "But we can't take it back. It is what it is, and we have to move on."

David Peralta, the president of St. Bernard Parish, another coastal region hit hard by both Katrina and the oil spill, called the criminal settlement a "monumental" accomplishment by the federal government. "Hopefully this sends a message to all industries that you have to do your due diligence," he said.

But Peralta said there are still many unanswered questions: Why are certain marshes not producing shrimp and crabs like they did in the past? Why have parish sales tax collections remained down? Why aren't sport fishermen chartering boats like they once were?

For all those reasons, Peralta said, "I don't know that you can say this brings any closure."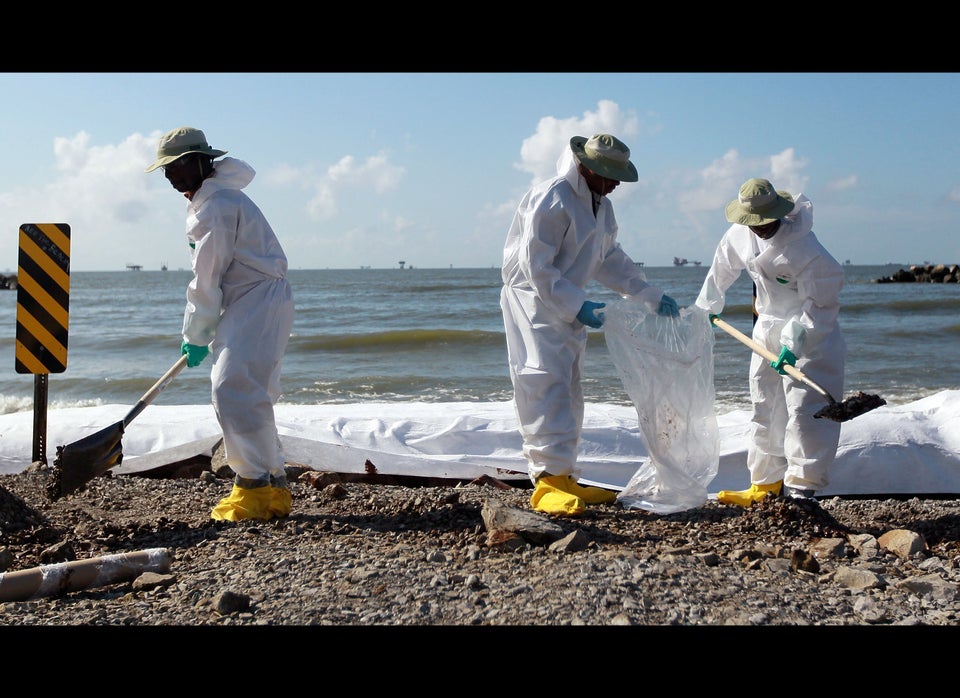 Gulf Oil Spill-- Looking Back
Related
Popular in the Community