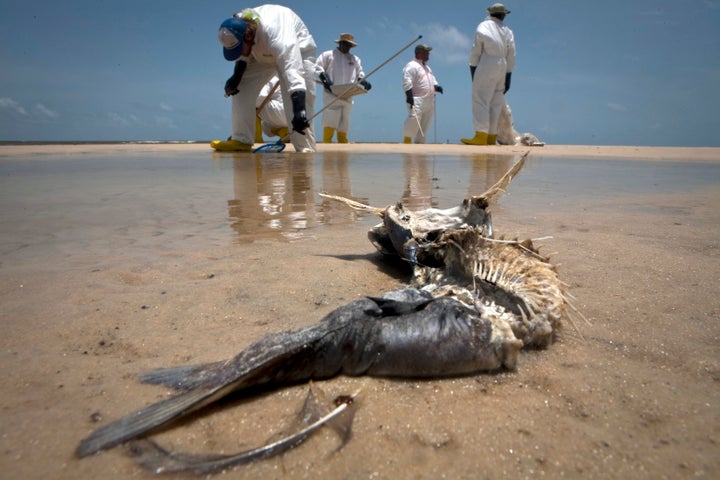 A federal judge has approved a multi-billion-dollar settlement over the Deepwater Horizon oil spill in 2010. Under the terms of the agreement, BP will pay more than $20 billion in penalties and claims over the environmental damage caused by the worst oil spill in U.S. history.
However, despite strong objections from environmentalists and lawmakers, BP can classify around $15 billion of that allocation as a business expense and deduct it from the company's tax burden. Such a write-off could save the oil giant more than $5 billion.
Presidential hopeful Sen. Bernie Sanders (I-Vt.) called the tax-advantaged ruling "an outrage" that'll end up burdening American taxpayers.
Shortly after BP agreed to the terms of the settlement last year, 53 members of Congress asked Attorney General Loretta Lynch to deny the company the ability to deduct the expenses from its taxes. Such a provision would've matched the terms of the $5.5 billion in fines for the company's violation of the Clean Water Act, which prohibit the company from claiming them as a business expense.
The International Business Times notes the U.S. tax code allows punitive damages to be written off as a business expense, as BP will be allowed. But provisions added to settlements can restrict this freedom.
Lukas Ross, a campaigner for the environmental group Friends of the Earth said the decision reflected America's failure to learn from the event, which killed 11 people and spewed nearly 5 million barrels of oil into the Gulf of Mexico.
"Treating the worst oil spill in U.S. history as an ordinary and necessary business expense boggles the mind," Ross said in a statement.
However, the Attorney General called the settlement's approval the "final, hopeful chapter" of the tragedy.
"Today's action holds BP accountable with the largest environmental penalty of all time while launching one of the most extensive environmental restoration efforts ever undertaken," Lynch said in a statement.
BP has estimated the cost of the spill will top $53 billion once the settlement and all criminal and civil penalties are paid out.
CORRECTION: This article previously misstated the quantity of oil that resulted from the spill as 5 million gallons; it was 5 million barrels, or approximately 210 million gallons.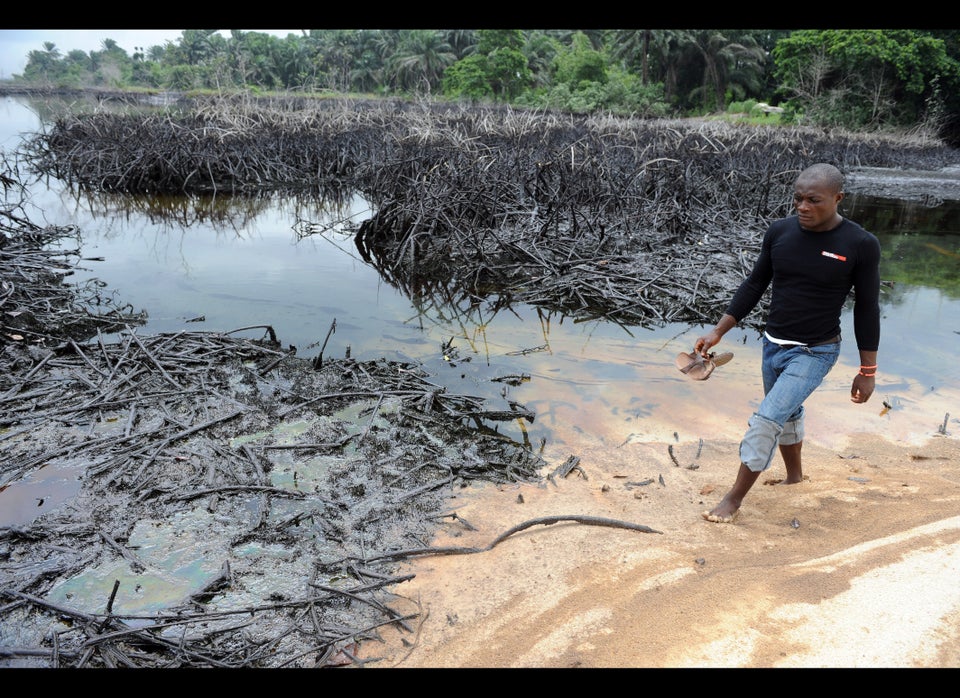 Oil Spills Since The Gulf Disaster
Popular in the Community