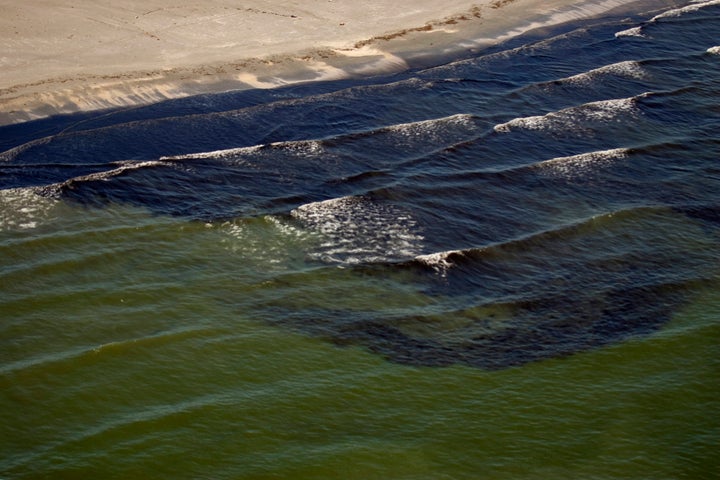 The BP Deepwater Horizon oil spill wrecked even more coastline than scientists previously believed, according to a new study.
In the six years since the disaster, oil has washed up on 1,313 of 5,930 miles of surveyed coastline in the Gulf of Mexico -- a 19 percent increase from previous estimates -- according to researchers at the National Oceanographic and Atmospheric Administration, who used remote sensors and on-the-ground observations to piece together their report. 
Most of the oil-slicked coastline was in Louisiana, researchers found. And while much of the oil from the spill has dissipated or been removed, some remains on beaches and in wetlands. 
The Deepwater rig exploded on April 20, 2010. Over 87 days, nearly 5 million barrels of oil gushed from the damaged site, slathering wetlands and beaches from Florida to Texas in crude. At the time, President Barack Obama called the spill "the worst environmental disaster America has ever faced." It was also deemed the largest marine oil spill in modern history.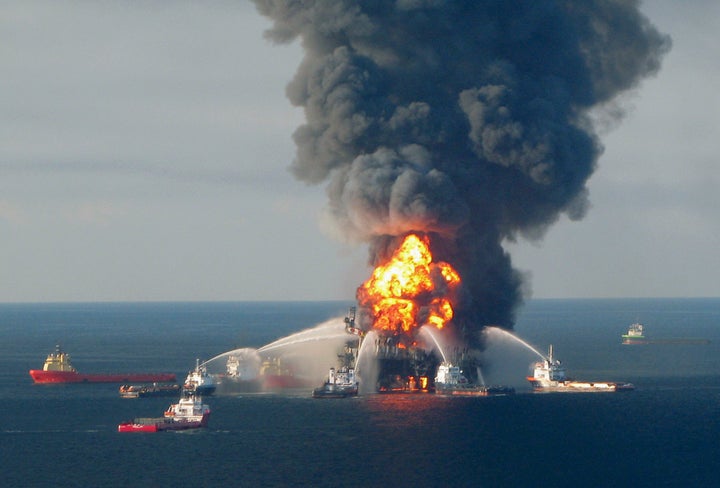 Environmentalists say oil from the Deepwater Horizon has damaged mangrove forests and harmed wildlife from plankton to dolphins. 
"The impacts on dolphins, sea turtles, and many other species are still being felt today," Collin O'Mara, president and CEO of the National Wildlife Federation, said in a statement this week, per National Geographic. 
The NOAA's new report comes just weeks after a federal judge finalized BP's settlement with the government over damages caused by the spill. Although the company will pay $20 billion in penalties for environmental damages, it could also receive $5 billion in tax write-offs by classifying a large portion of those penalties as business expenses. 
BP has been a fierce opponent of environmental protections. A letter obtained recently by The Guardian reveals that the company successfully lobbied the European Union to abandon or weaken certain environmental protections by threatening to leave the continent. In the 2013 letter to the EU's energy commissioner, a BP executive said oil companies would ditch Europe if the EU adopted measures to cut pollution and promote renewables.
Those measures "threaten to drive energy-intensive industries, such as refining and petrochemicals, to relocate outside the EU with a correspondingly detrimental impact on security of supply, jobs [and] growth," the unnamed BP executive wrote. 
Calling all HuffPost superfans!
Sign up for membership to become a founding member and help shape HuffPost's next chapter