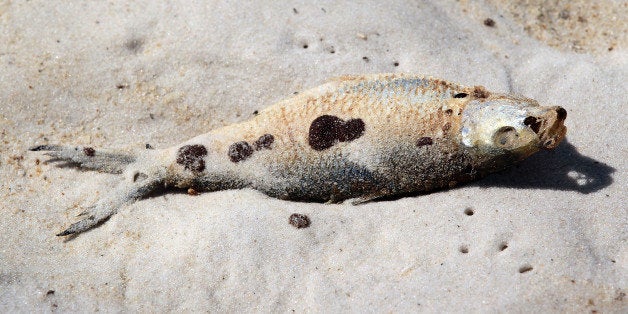 ORLANDO, Fla., July 9 (Reuters) - Oil that matches the 2010 Deepwater Horizon spill in the Gulf of Mexico has been found in the bodies of sickened fish, according to a team of Florida scientists who studied the oil's chemical composition.
"We matched up the oil in the livers and flesh with Deepwater Horizon like a fingerprint," lead researcher Steven Murawski, a professor at the University of South Florida's College of Marine Science in Tampa, told Reuters.
He said the findings debunk arguments that fish abnormalities could have been caused by other factors including oil in coastal runoff and oil from naturally occurring seeps in the Gulf.
BP, whose oil rig caused the spill, rejected the research, stating in an emailed response that it was "not possible to accurately identify the source of oil based on chemical traces found in fish livers or tissue."
BP's statement added, "vertebrates such as fish very quickly metabolize and eliminate oil compounds. Once metabolized, the sources of those compounds are no longer discernable after a period of a few days."
Murawski disagreed with BP's response, saying the fish in the study had been exposed recently enough that it was possible to identify the chemical signatures of oil in their bodies.
The research team included scientists from USF, the Florida Institute of Oceanography and the Florida Fish and Wildlife Research Institute. The work was published in the current edition of the online journal of Transactions of the American Fisheries Society.
Thousands of claims for damages against BP continue to be processed since the oil and gas producer's Gulf rig exploded, killing 11 oil workers and spilling millions of barrels of oil into the Gulf of Mexico for 87 days after the April 2010 blast.
Fishermen in the northern Gulf near the blown-out well say they began noticing a spike in abnormal-looking fish, including many with unusual skin lesions, in the winter of 2010-2011.
Murawski said his team compared the chemical signatures of oil found in fish livers and flesh to the unique signature of the Louisiana sweet crude from the Deepwater well and signatures of other oil sources.
"The closest match was directly to Deepwater Horizon and had a very poor match to these other sources. So what we've done is eliminated some of these other potential sources," he said.
Murawski said the team also ruled out pathogens and other oceanographic conditions. By 2012, the frequency of fish lesions declined 53 percent, he said. (Reporting by Barbara Liston; Editing by David Adams and Eric Beech)

Support HuffPost
The Stakes Have Never Been Higher
Related
Before You Go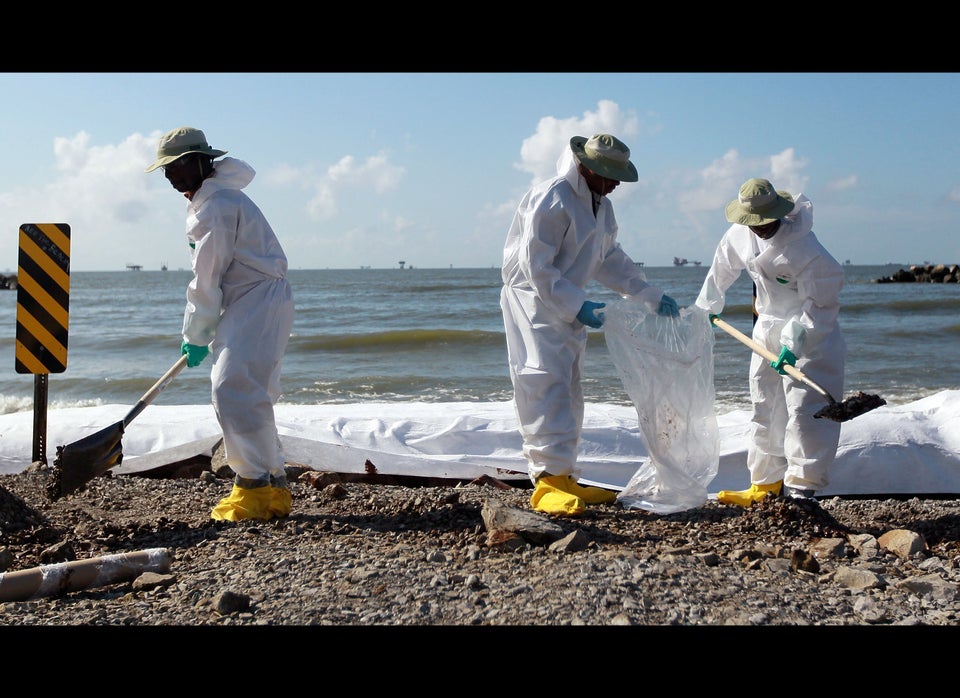 Gulf Oil Spill-- Looking Back
Popular in the Community