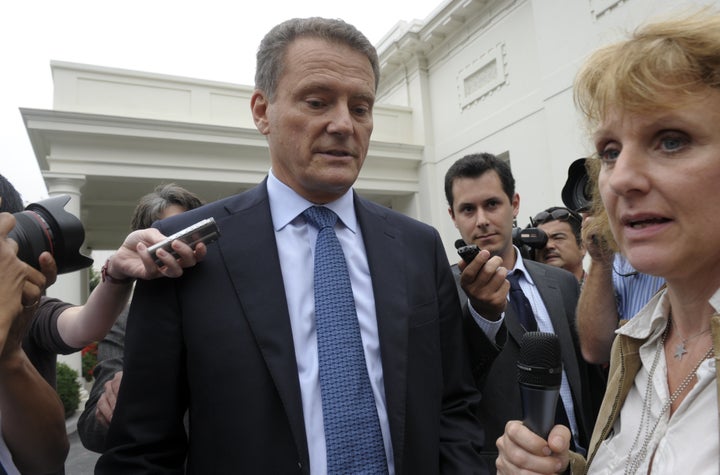 BP Chairman Carl-Henric Svanberg gave a press conference after BP's four hour meeting with Obama at the White House. During his statement, he disputed the claim the the oil giant didn't care about gulf residents, stating that BP cares about "small people." English is a second language for Svanberg, who is Swedish, but reporters took note of his demeaning phrasing, and shouted questions about what he meant after he spoke, which he did not answer.
The comment came at the end of the Q and A session, at the 03:55 mark. Scroll to the bottom for a short clip of the remark.
"we care about the small people. I hear comments sometimes that large oil companies or greedy companies that don't care, but that is not the case at BP. We care about the small people."
Svanberg also announced that the company would suspend its quarterly dividend for the year and that it will set up a $20 billion escrow account for gulf victims.
The White House has released a statement:

BP has agreed to contribute $20 billion over a four-year period at a rate of $5 billion per year, including $5 billion within 2010. BP will provide assurance for these commitments by setting aside $20 billion in U.S. assets.
WATCH Svanberg's full statement here:
WATCH a clip of the 'small people' remark here:
Related
Popular in the Community