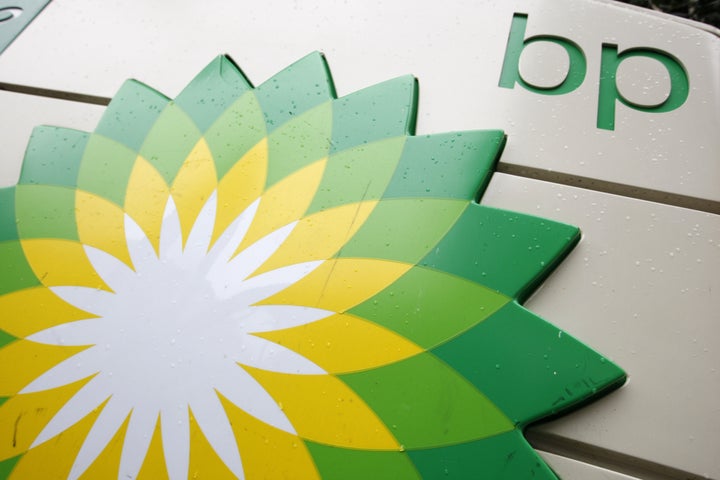 WASHINGTON -- A year after BP's catastrophic Gulf oil spill, the petroleum giant is easing its way back into the political money race -- and the stain of shame candidates originally felt about accepting the company's contributions appears to have evaporated.
The gas and oil giant's North America Political Action Committee filed its latest report with the Federal Election Commission Tuesday, which revealed $29,000 doled out to federal campaigns on its behalf.
These figures mark the first contributions BP made that were not returned by federal office candidates since its drilling platform exploded on April 20, 2010, killing 11 people.
"BP's political action committee had gone completely off the radar for the past year," noted Dave Levinthal of the Center for Responsive Politics. "It appears they're back in the political game."
For many years before the spill, BP had been a "heavy hitter" by CRP's standards, Levinthal said. The company regularly gave more than $200,000 to candidates each year, spreading the wealth to both Democrats and Republicans.
But BP seems to be showing more of a partisan tilt upon its re-entry into the money game.
"Although they were donors to both Democrats and Republicans before, their initial foray back into the political fray is targeted towards Republicans," Levinthal said.
House Speaker John Boehner (R-Ohio), House Majority Whip Kevin McCarthy (R-Calif.), Energy and Commerce Committee Chairman Fred Upton (R-Mich.), the National Republican Senatorial Committee and the National Republican Congressional Committee each received $5,000 from BP last month.
Indiana Democratic Rep. Pete Visclosky got $3,000, and Ways and Means Committee Chairman Dave Camp (R-Mich.) bagged $1,000.
Campaigns that accepted the money did so without blushing. "Our employee PAC contributions are a matter of public record and speak for themselves," the company said in a statement.
"From day one, Speaker Boehner has been clear in his position that BP should be accountable for every dime of the Gulf cleanup," said Boehner campaign spokesman Cory Fritz.
"We appreciate the support of all of our donors," said the NRSC's Brian Walsh.
"Of course when it comes to BP, every Republican is still playing catch-up to President Obama, who is the largest recipient of BP PAC and individual money over the past 20 years," said Walsh. Obama netted $77,000 in BP-related contributions for his senatorial and presidential campaigns combined, mostly from individual employees. The BP PAC gave him $1,000 during his senate run in 2004, and his White House campaign took no PAC money.
The NRSC's equivalent, the Democratic Senatorial Campaign Committee, received money from BP in the past, but none since the spill.
While campaigns starting to accept donations from the oil giant again, it's too soon to tell how voters feel about it.
"The public and the candidates themselves will ultimately be the ones to determine whether enough time has passed for BP to emerge from political purgatory," Levinthal said.

Related
Popular in the Community