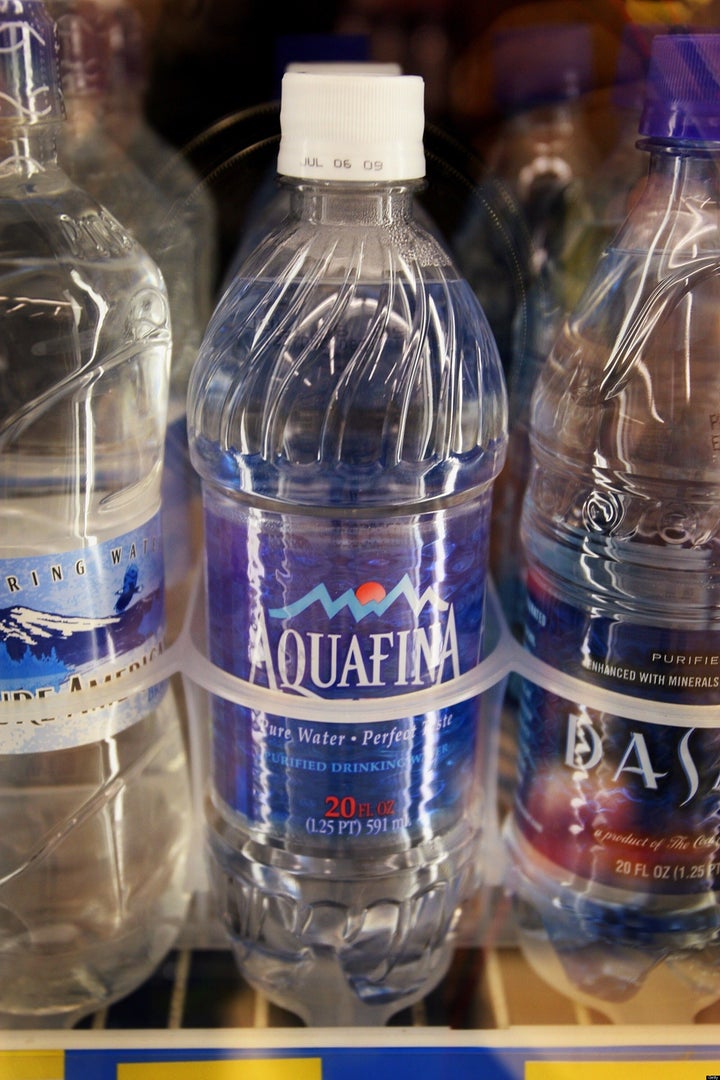 BPA levels in families who ate fresh rather than canned or plastic-packaged food for three days dropped by an average of 60 percent, according to a study released today by the Breast Cancer Fund and Silent Spring Institute. Bishphenol A (or BPA), which is used to line food cans, has been linked to breast cancer, infertility, early puberty and other health problems.
The five families in the study, which was published in Environmental Health Perspectives, avoided canned foods and drinks and meals prepared outside the home in lieu of freshly prepared organic meals in glass storage containers. During the three days that the families ate the fresh food, their BPA levels dropped on average by 60 percent. When families returned to their regular diets, their BPA levels returned to the higher levels.
Phthalates, plastic-softening chemicals that can interfere with reproductive development, also dropped in participants when they ate fresh food. Levels of DEHP, a phthalate used in food containers and plastic wraps, dropped by an average of 50 percent when families were on the fresh-food diet.
"This study suggests that removing BPA from food packaging will remove the number one source of BPA exposure," said Janet Gray, Ph.D., science advisor to the Breast Cancer Fund. "The study should serve as a call to action for industry and government to get BPA out of food packaging and to fix the broken chemical management system that allows it to be there in the first place."
"This is an important study," said Andy Igrejas, director of Safer Chemicals for Healthy Families. "It highlights two things: first, the government still does not have a handle on these chemicals even though health concerns have been established for years. Secondly, there is something consumers can do. As long as the federal government fails to identify and restrict toxic substances, consumers will increasingly have to take matters into their own hands through efforts like restricting their packaged food."
Last year Consumer Reports tested 19 name-brand foods and found the highest levels of BPA, ranging from 36 parts per billion (ppb) to 191 ppb, in Del Monte Fresh Cut Blue Lake Green Beans. High levels were also found in Progresso Vegetable Soup, with BPA levels ranging from 67 to 134 ppb, and Campbell's Condensed Chicken Noodle Soup, ranging from 55 to 102 ppb. Based on studies from the 1980s, the U.S. Environmental Protection Agency (EPA) considers exposure of 50 micrograms per kilogram of BPS per body weight per day to be safe. A 165-pound adult eating one serving of canned green beans, which averaged 123.5 ppb of BPA, would ingest .2 micrograms of the chemical -- 83 times the recommended amount.
Earlier this month, China followed Europe, Canada and the United Arab Emirates in banning BPA from children's products. The U.S. Food and Drug Association has not addressed the chemical, and the agency's proposal to list BPA as a "chemical of concern" has stalled in the White House Office of Management and Budget. Nine states have passed laws regulating BPA. The National Resources Defense Council recommends avoiding baby bottles and sippy cups made of polycarbonate (hard, clear, shatterproof) plastic, marked with the recycling symbol #7 and sometimes labeled "PC."
The Breast Cancer Fund and Silent Spring Institute offer the following suggestions for reducing exposure to BPA and DEHP:
--Cook at home with fresh foods
--Avoid canned foods. (The Breast Cancer Fund found that BPA especially leaches into canned foods that are acidic, salty or fatty canned foods such as coconut milk, soup and vegetables.)
--Choose glass and stainless steel food and beverage containers.
--Never microwave anything in plastic. Use ceramic or glass instead.
--Consider a French press for coffee. Home coffeemakers may have polycarbonate-based water tanks and phthalate-based tubing.
--Eat out less, especially at restaurants that do not use fresh ingredients.
--Choose fresh fruits and vegetables when possible, and frozen if not.
--Soak dried beans for cooking (you can make extra and freeze them).
For additional tips or to download a shopper's guide, visit www.breastcancerfund.org, check out Dr. Linda White's excellent guide to safer plastics and Natural Home & Garden's Five Steps to Avoiding BPA.

Popular in the Community