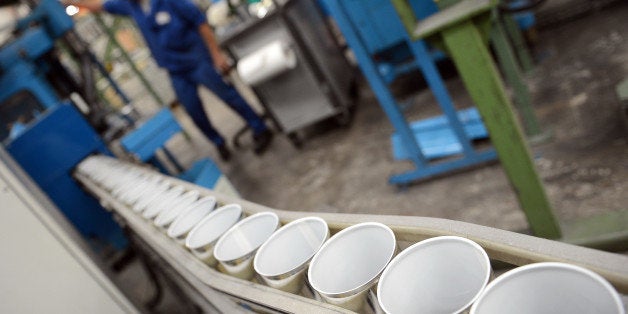 Health care spending in the U.S. has surged more than eightfold since the 1960s. Skyrocketing in that same time: Rates of chronic disease, use of synthetic chemicals, and evidence that many of these widely used substances may be wreaking havoc on human health.
"We know that these chemicals are reaching people. We know that chemicals can cause disease," said Dr. Philip Landrigan, chairman of the department of preventative medicine at the Mount Sinai School of Medicine in New York.
"Those diseases cost money," Landrigan added.
New research published on Wednesday offers an example of this financial burden, widely overlooked in the health care debate. The use of bisphenol A, or BPA, in food and beverage containers, according to the study, is responsible for an estimated $3 billion a year in costs associated with childhood obesity and adult heart disease.
"One could argue that's absurdly conservative," said Leonardo Trasande, an associate professor in pediatrics, environmental medicine and health policy at New York University's Lagone Medical Center and author of the study.
Trasande's calculations didn't take into account other health issues that studies have begun linking to BPA exposure, such as prostate and breast cancers, asthma, migraine headaches, reproductive disorders and behavioral problems. Trasande added that he was conservative in what he considered a safe level of exposure to the chemical. Scientists have warned that even minute amounts may do significant damage.
Still, Trasande acknowledged, "the science remains uncertain."
The chemical industry continues to underscore this point. The U.S. Food and Drug Administration as recently as June "answers the question, 'Is BPA safe?' with one word: 'Yes,'" Steve Hentges, of the Polycarbonate/BPA Global Group of the American Chemistry Society, told HuffPost in an emailed statement.
Hentges criticized Trasande's study for disregarding "the significant economic and public health benefits BPA delivers for a range of things from the safety and integrity of packaged foods to high performance sports equipment and auto parts."
BPA has been banned by the FDA from children's sippy cups and baby bottles, but remains an ingredient in many products, including the lining of metal cans for food. Trasande suggested that his study raises concerns about the refusal of the FDA to ban BPA from such uses.
Trasande pointed to one proposed alternative, oleoresin. Using this mixture of oil and resin to line an aluminum can would cost approximately 2.2 cents more than BPA. With 100 billion aluminum cans produced annually, that amounts to an additional $2.2 billion a year -- a hefty sum, and one that may rise with additional costs, such as premarket testing.
Still, Trasande said, "the benefits of removing BPA could potentially outweigh the costs of a potentially safe alternative."
BPA, which about 93 percent of Americans carry in their bodies, is just one of a growing list of chemicals suspected in America's rising rates of disease. More than 80,000 chemicals are currently in commerce. A small number of those have been fully tested for health effects.
Only a fraction of today's health concerns, meanwhile, were included in a 2011 study by Trasande, in which he tallied $76.6 billion in children's health care costs, lost working hours and reduced IQ points attributable to toxic chemicals and air pollutants. The $1.49 billion in childhood obesity costs that he found in his new study, for example, could be added to this total.
"Most Americans believe the government is protecting them, that chemicals are tested before they go into lipstick or food packaging. But the truth is completely the opposite: They come onto the market with little or no scrutiny," said Landrigan, referring to the Toxic Substances Control Act of 1976.
Two recent moves in California illustrate just how difficult and time-consuming it can be to force something off the market, he added.
In early January, a California Superior Court judge ordered three former lead paint manufacturers to pay $1.15 billion to replace or contain lead paint in millions of homes. The U.S. government banned lead paint for residential use in 1978, after nearly a century of scientific studies linked low levels of lead paint to everything from low IQ and learning disorders to sociopathic behavior. Also this month, California officially removed a decades-old requirement that flame retardants -- increasingly implicated in neurological and reproductive disorders, and cancers -- be included in the filling of upholstered furniture. (A flame retardant maker has filed suit over the new law.)
Still, Landrigan said, the actions are better late than never.
"Previous efforts to control toxic chemicals have produced massive cost savings," Landrigan and his colleague, Dr. Lynn Goldman, dean of The George Washington University School of Public Health, wrote in a paper on chemical safety and health care costs published this month.
They referenced the Environmental Protection Agency's removal of lead from gasoline, which resulted in an estimated savings since 1980 of more than $3 trillion. While the heavy metal remains a menace in the U.S., mostly due to lingering lead paint, millions of children have been able to dodge lead's notorious effects on the brain, kidney and cardiovascular system.
The price tags associated with chemical exposures may seem significant. Yet mostly missing in heated rhetoric about health care spending, experts say, are these and other factors driving Americans to seek costly care.
"Given current health trends, we will bankrupt the health care system within a generation due to the epidemic rates of chronic disease and escalating costs of treating them -- with or without the new health care laws," Gary Cohen, president of the nonprofit Health Care Without Harm, wrote in a recent blog at HuffPost.
"Prevention is far more cost-effective than treatment," wrote Cohen, noting that only 4 cents of every dollar spent on health care in the U.S. goes toward curbing disease.
Landrigan applied a similar argument to toxic chemical regulation.
"It's more cost-effective to recognize the hazards of lead paint or flame retardants before rather than after they go on the market," he said.
Bisphenol S, now widely used in "BPA-free" products, further illustrates potential problems with the government's innocent-until-proven-guilty regulatory strategy. BPS is chemically similar to BPA and, since its appearance on the market, has been documented to have the same if not more hazardous properties as its cousin compound.
In other words, BPS may be sending just as many Americans to doctors, pharmacies and emergency rooms as BPA.
Landrigan expressed hope Congress will pass the long-awaited update to the Toxic Substances Control Act. The Safe Chemicals Act of 2013, a bipartisan bill, is currently before Congress. Meanwhile, the advent of President Barack Obama's controversial health care reform, he said, could add urgency for addressing toxic chemicals.
"In the past, physicians and the health care system were paid to repair damage," said Landrigan. "Going forward, they will be paid to keep people healthy."
Related
Before You Go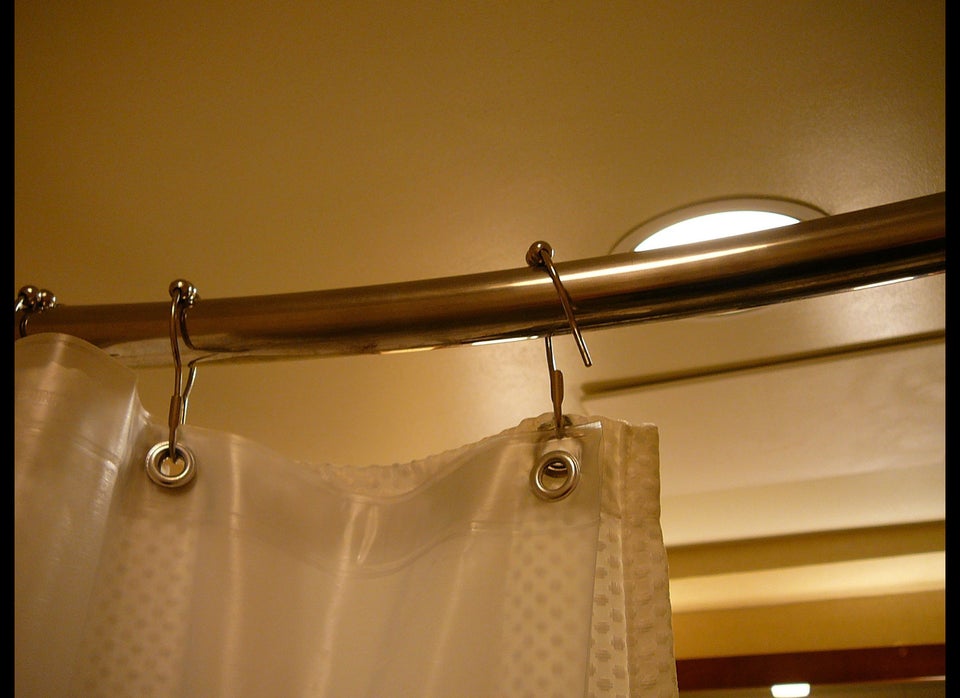 Endocrine Disruptors
Popular in the Community