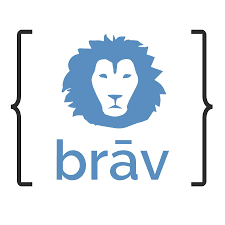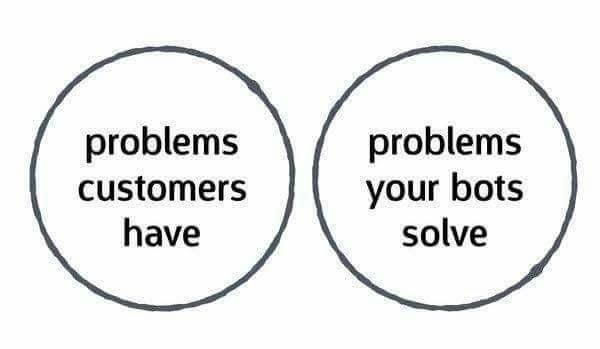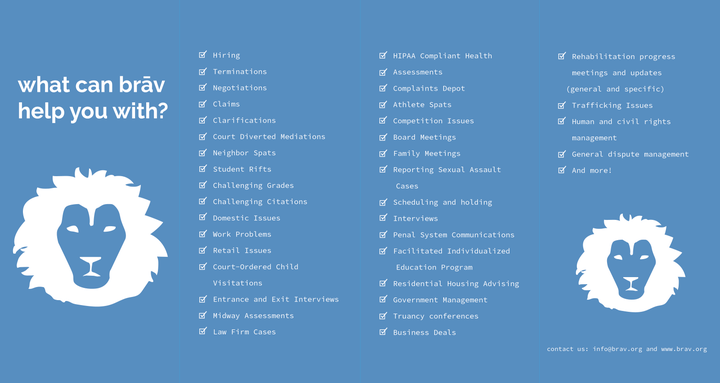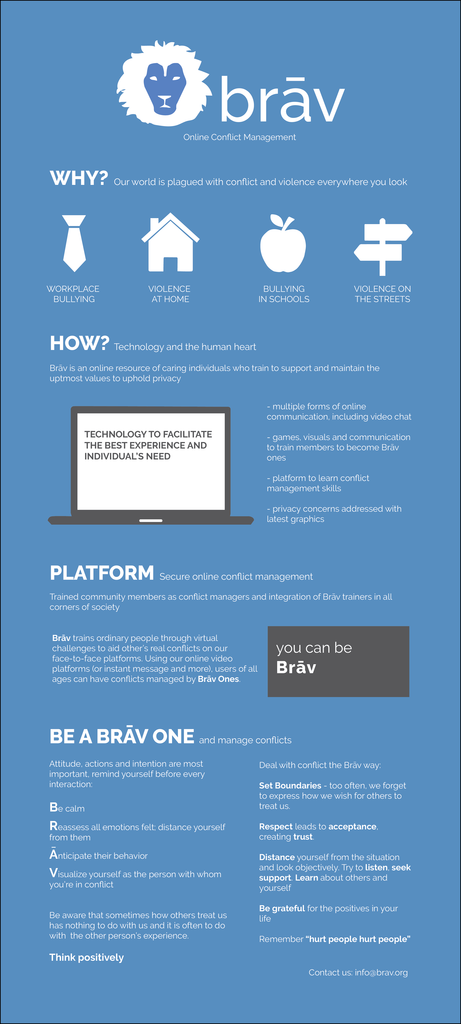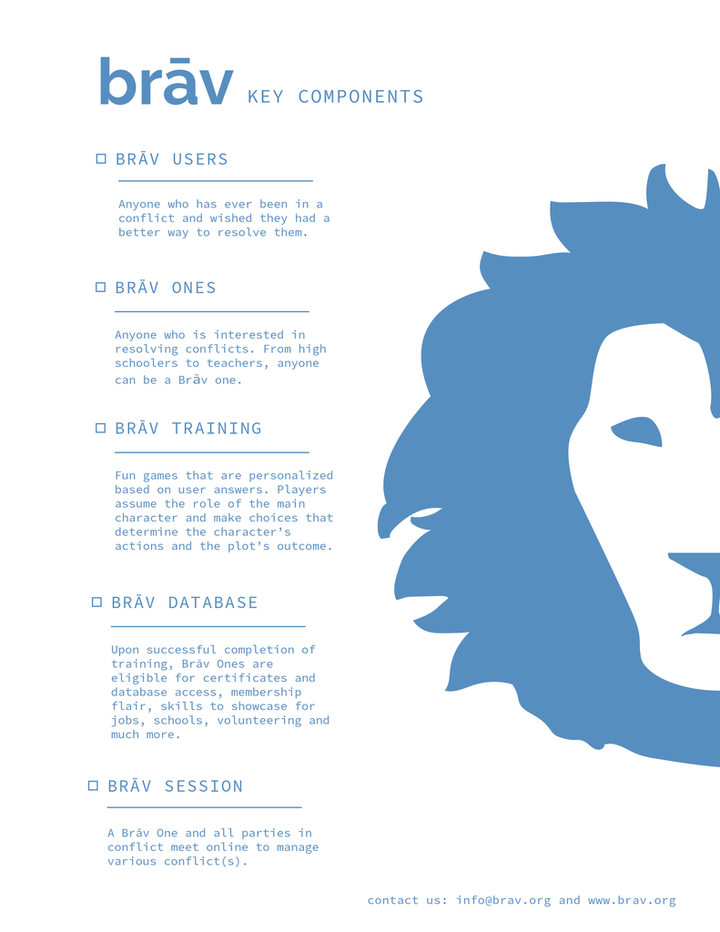 Brāv trains anyone in conflict management strategy. These Brāv Ones in turn help manage the conflicts of others through our face-to-face online chat platform, instant messaging and more! Conflict managers, who are unknown to any and all parties, called Brāv Ones, are ordinary people like you, trained through our virtual games to resolve issues amongst others. During a session, parties, together with the aid of a Brāv One, discuss specific disputed issues in order to develop options, consider alternatives, and reach a consensual agreement which assists all parties' needs.
Remi Alli, JD Premier
Remi is an award-winning national legal scholar and is certified in Alternative Dispute Resolution through the Supreme Court of Ohio. Along with her J.D., she holds a Bachelor's from the University of Michigan and a Master's in Health Law.
Alex Cougar, PhD, CTO
Alex received a commendation from the President of the United States for his work in alternative medicine. Similarly, Alex is proud of his work at Brāv, since it provides an alternative resolution to mental health issues. Alex holds a PhD from Columbia University.
For more information, visit: http://www.brav.org/
Popular in the Community