Long gone are the days of stuffing your cell phone, money and odds and ends into your bra when you go out and can't bear to bring a purse. Well, sort of.
Thanks to Helmut Lang, you can now stuff it all in a purse that just looks like a bra.
At the designer's Seen By Shayne Oliver show at New York Fashion week on Monday, bra purses made an appearances on the runway.
Now you can just throw your belongings directly into your bra bag, thanks to the handy zippers stitched to the inside of them.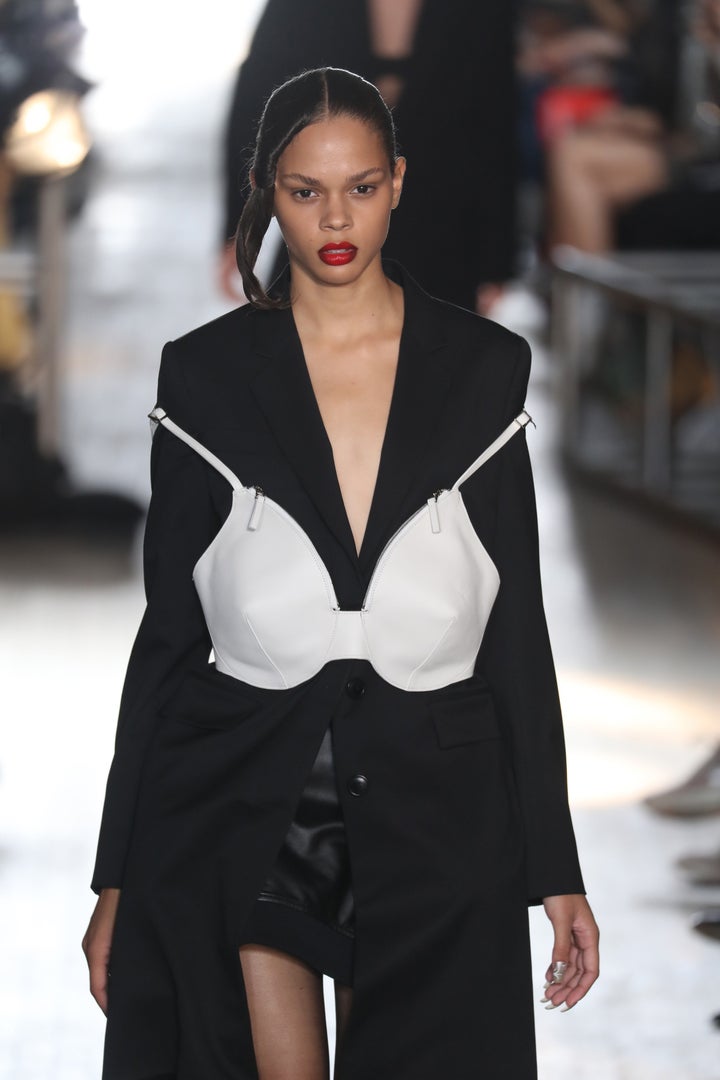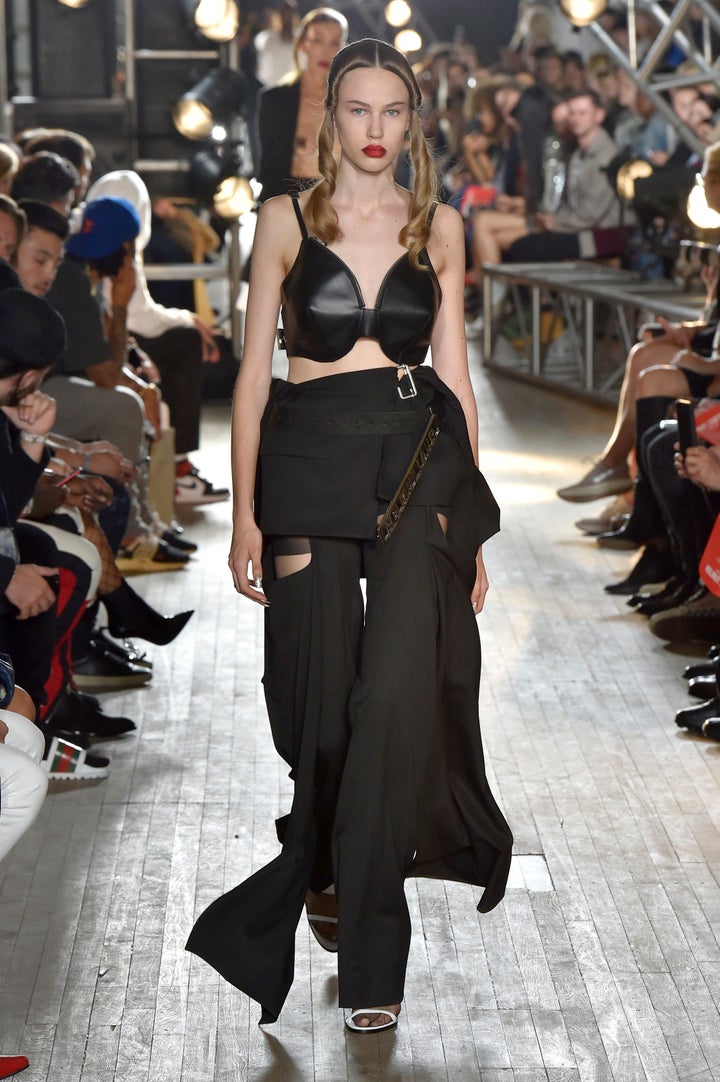 According to the Associated Press, the bra bag is meant to literally act as a purse and is intended for wear on the outside of one's clothing, just like the models wore them.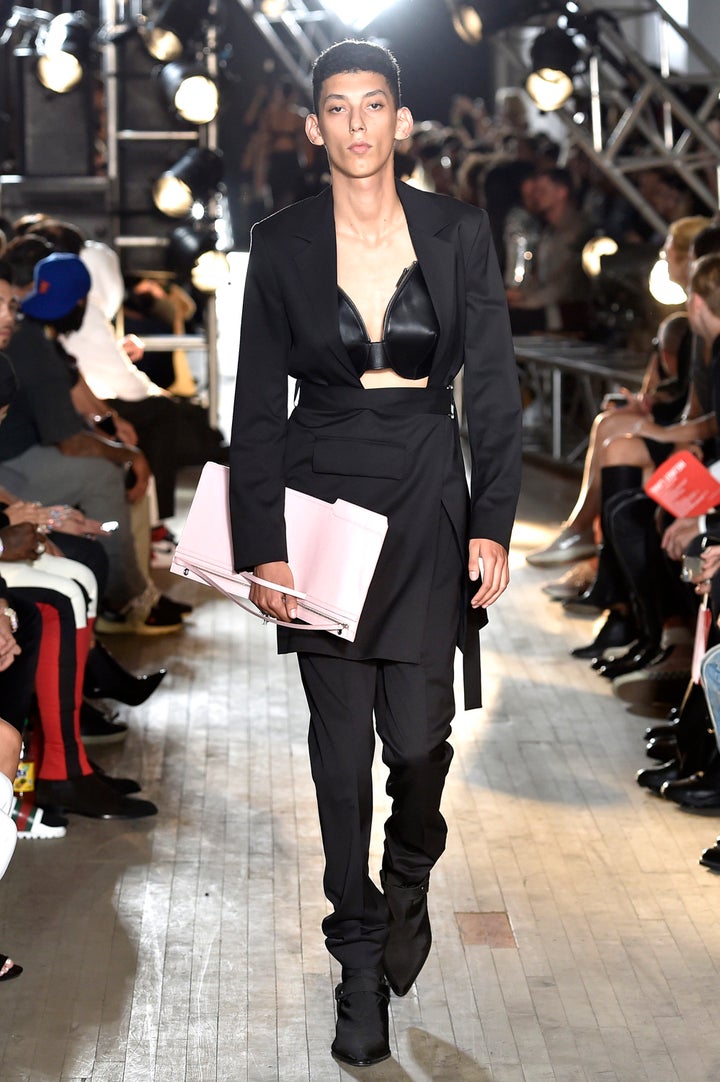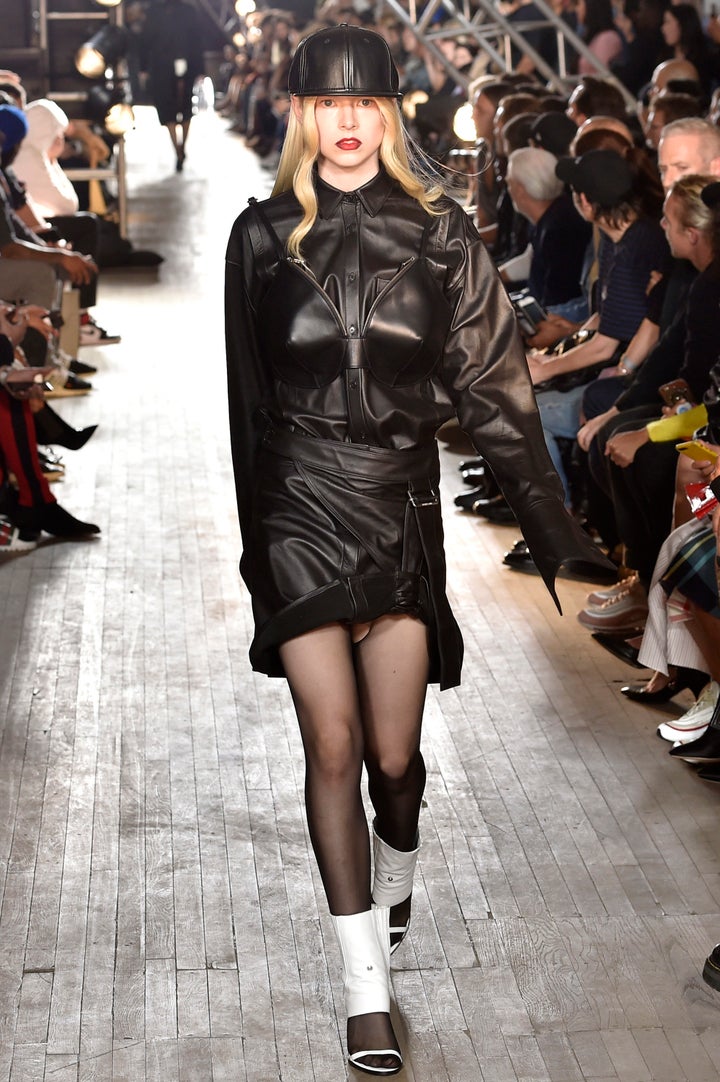 Though the bra bags were the best part of Lang's show, the best part of NYFW came from Namilia.