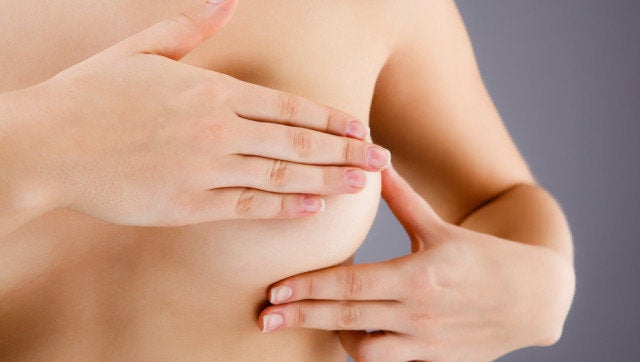 Did you know October 17th is BRA Day?
First, a little background.
On June 8, 2012 the Breast Cancer Patient Education Act was introduced in the House by a bipartisan group of representatives which if passed, would require the Department of Health and Human Services to plan and carry out an education campaign to educate mastectomy patients about reconstruction options, availability and coverage rights.
I must admit, at first look I thought this might be a good thing. Perhaps as an educator I'm naturally drawn to that word "educate."
Here's the supposed intent behind the bill:
"The Breast Cancer Patient Education Act will get the best information into the hands of women and their families, to empower them in making the best choice for their care," says ASPS President Malcolm Z. Roth, MD. "Knowledge is power. Federal law has long required coverage for reconstruction and prostheses -- and no woman should be denied the right to choose the care they need, just because they weren't aware of their choices."
This sounds really good on the surface, right?
Well, like usual we need to look a little bit deeper here.
It's important to note that since 1998 when the Women's Health and Cancer Rights Act was passed, health plans have been required by law to provide coverage for breast reconstruction following mastectomy. Prostheses are also covered. Despite this fact, roughly only one third of women go on to choose reconstruction for a whole variety of reasons.
A few reasons for opting out of reconstruction that come to mind are age of the patient, skin damage from radiation or chemo making more surgeries not possible, realizing the reconstruction process is long and sometimes painful with many potential side effects, cost (even if insured the co-payments can be high), being uninsured, living in a rural setting with limited access, simply being tired of more procedures/surgeries and finally believe it or not, some women are content with their bodies with or without breasts.
Reconstruction is a very personal choice.

With this in mind, the introduced bill makes me uncomfortable for a variety of reasons.
First of all, it seems rather mind boggling to me to think women living this day in age are not aware of reconstruction as an option.
Secondly, the bill's primary backers appear to be plastic surgeons. Did you notice the above statement was made by the president of the American Society of Plastic Surgeons?
While I do hold my plastic surgeons in the highest regard, it doesn't feel quite right to me for others in their profession to be so strongly backing a bill that if passed will result in further lining their pockets. Even if this is not their intent, it certainly can be construed this way. It seems like a conflict of interests to me.
Thirdly, it seems to me doctors should be responsible for directing their breast cancer patients in regard to educating them about all their reconstruction options, not legislators. If doctors are not doing their job here, we have bigger problems.
Another huge concern for me in this proposed bill is part of the campaign itself. A significant component of the campaign appears to be the promotion of Breast Reconstruction Awareness Day or BRA Day. Yes, you got that right BRA Day.
BRA Day is planned for October 17, 2012. Yes, smack in the already awareness saturated month of pink October, in fact exactly in the middle of the month. The well-known singer and songwriter Jewel will serve as spokesperson for this day and has even written a song about reconstruction patients. (Seriously, a song about them... )
Someone has been planning this very carefully.
BRA Day is a terrible acronym that feels gimmicky and once again takes the focus off the seriousness of a killer disease. BRA Day sounds patronizing and trivializing and somehow puts the main focus once again on saving breasts not women's lives.
If one didn't know better, Breast Cancer Awareness Month sometimes seems more like Breast Awareness Month to me.
Finally, my biggest problem of all with this proposed campaign is its exclusion of too many women.
I say what about the under-insured and the uninsured?
What about their reconstruction rights?
There is so much disparity with all aspects of healthcare in this country and this is one more instance where this disparity is being swept under the rug.
If the backers of this bill and BRA Day wish to get behind every woman in the United States who has had breast cancer and wishes to have reconstruction options offered to her, then I'm all for it.
Until then, no thank you.
REAL LIFE. REAL NEWS. REAL VOICES.
Help us tell more of the stories that matter from voices that too often remain unheard.