Let's face it: We can do better when it comes to bras.
Whether we're guilty of wearing the wrong size, going too long between washes or worse ― washing them incorrectly ― there's a slew of things than can go wrong when it comes to our precious undergarments.
Thanks to the fine folks at Rigby & Peller, we're feeling a bit more supported when it comes to bra maintenance. The U.K.-based lingerie retailer has over 75 years of experience finding the perfect bras for their customers, and is now helping women in 41 locations worldwide.
We chatted with Candece Etafo, Rigby & Peller's Fifth Avenue boutique manager in New York about all things bras. Herewith, 11 things she wants you to know.
1. You're probably not getting measured nearly as often as you should be.
If the last time you were measured for a bra involved a Victoria's Secret employee wrapping a pink measuring tape around you in middle school, it's definitely time for a check in. Etafo notes that "A lot can happen, life changes. You could get pregnant, you could gain weight, you could lose weight. So much happens in life that you should check in with your lingerie stylist every six to eight months."
2. If your clothing doesn't fit properly, chances are it has nothing to do with the actual clothing.
Having everything in its correct place is crucial not just for supporting what's underneath, but for making sure everything looks right on the outside, too. Etafo says, "You need a firm band. A loose band is why your breast tissue is sitting lower when it should be higher. You might say, 'I know I'm not a size 12, this 10 should fit.' Once clients come in and get in the right cup size all of a sudden it fits, they can move."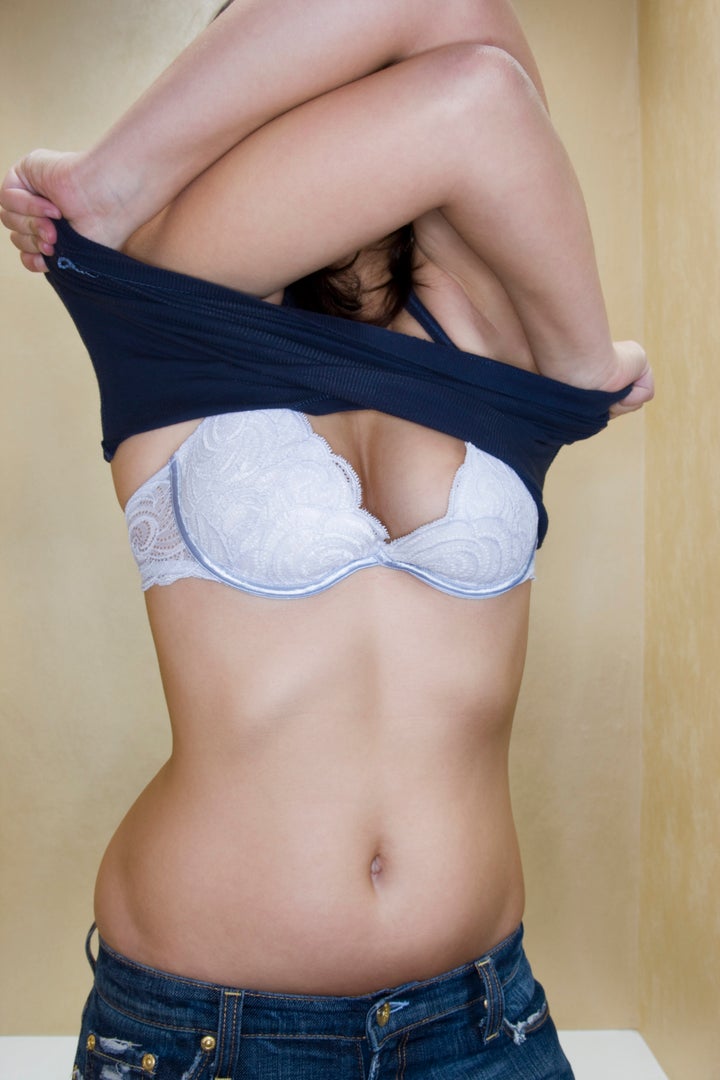 3. Tightening your straps when a bra feels loose is far from a cure all.
We are quick to tighten straps on a bra to make it feel more supportive, but in reality, it's the band that does all the work. Etafo explains: "If you needed to put it into numbers, the band is really doing 90 percent of the supporting. It's important that the band, not the straps, are very firm.
4. You're not washing your bras enough. Period.
When was the last time you washed your favorite bra? A week ago? A month, perhaps? We're not here to shame you, but we are here to shock you. Etafo says a bra should be washed after every three wears, and those wears should never be in a row. "You're stretching them out. Would you do that to your favorite pair of shoes? Your favorite jeans? No." Just like your clothing, you should rotate your bras.
5. And you're probably not washing them correctly, either.
We're all guilty of throwing our bras in with the rest of our laundry every now and then, but Etafo says that's a big no-no. "Ideally we want to hand wash with a lingerie wash. However, I'm a realist, I know we live in a busy city so if you do have to, a lot of new machines have a hand wash cycle or a delicate cycle. You can close the bras and put them inside a wash bag. After they're washed you want to hang them dry. What's important about using lingerie wash is that it has ingredients that help your fabric and band bounce back into place. It's good for anything like your bodysuits, swim, hosiery, etc."
6. Straps should *never* dig in to your shoulders ― no matter your bra size.
And if they do, Etafo says you "need shoulder cushions in your life."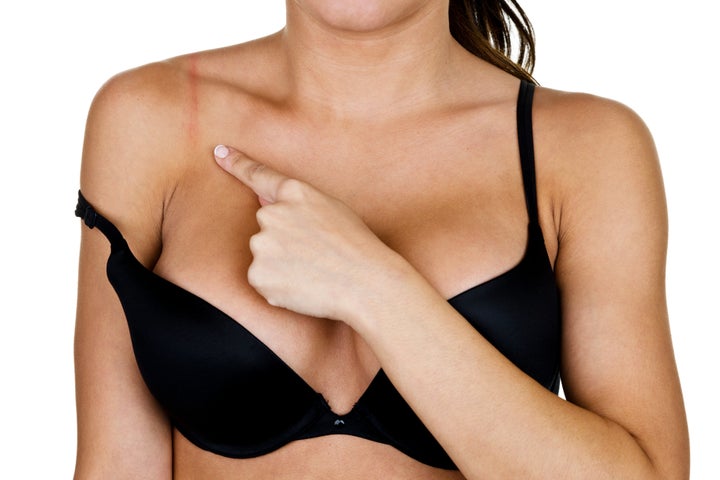 7. But it's OK for one cup to be slightly less full than the other.
Everyone has one breast that is a bit bigger than the other, and Etafo says even if there is a small gap or space on one side, it won't show through your clothing.
8. Not all bra sizing is created equal.
"A D is a D, but a DD is the same as an E," Etafo says. "There might be a tiny difference in some retailers, but typically not. In this country we're used to doing D, DD, DDD but it's actually D, E, F, G, H, etc. You have a specific cup size, and you should always go by the U.K. sizing so you know the correct one."
9. Sleeping in a bra is your choice, but...
"The more supported your breast tissue is, the more elevated they will stay," Etafo says. She recommends women wear supportive sports bras, if they do choose to sleep in them.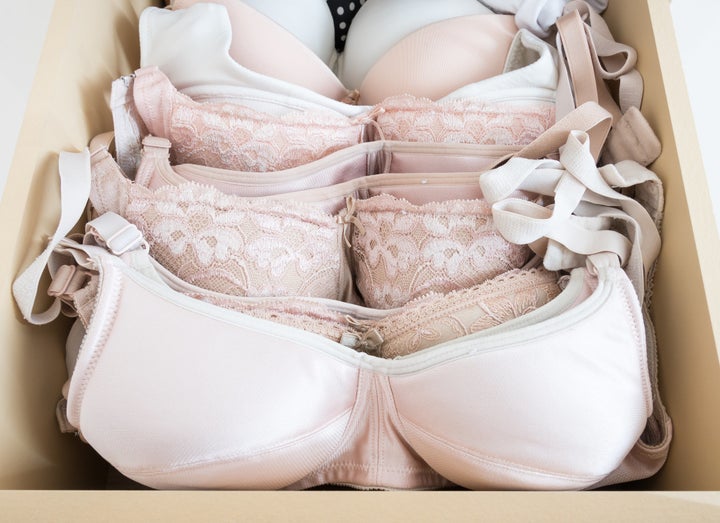 10. Even if you have enough bras in your wardrobe, chances are you're not wearing all of them.
We all have those bras in our dressers that haven't been touched in years, and Etafo says it's time to give those the boot. "We've found that women only wear two out of the 10 bras in their wardrobe. Ideally you want to have between seven and 10 that you wear regularly. That includes a strapless, a sports bra and a convertible."
11. Most of all, we need to take better care of our bras.
Wearing the right bra can change your entire look and the way you feel, so why are we still treating them like afterthoughts? "You have to give that same tender loving care that you do to you clothing as you do to your bras," Etafo says.
Check out more tips from Etafo above, and please excuse us while we wash every bra we've ever worn (in lingerie wash, of course).
Related
Before You Go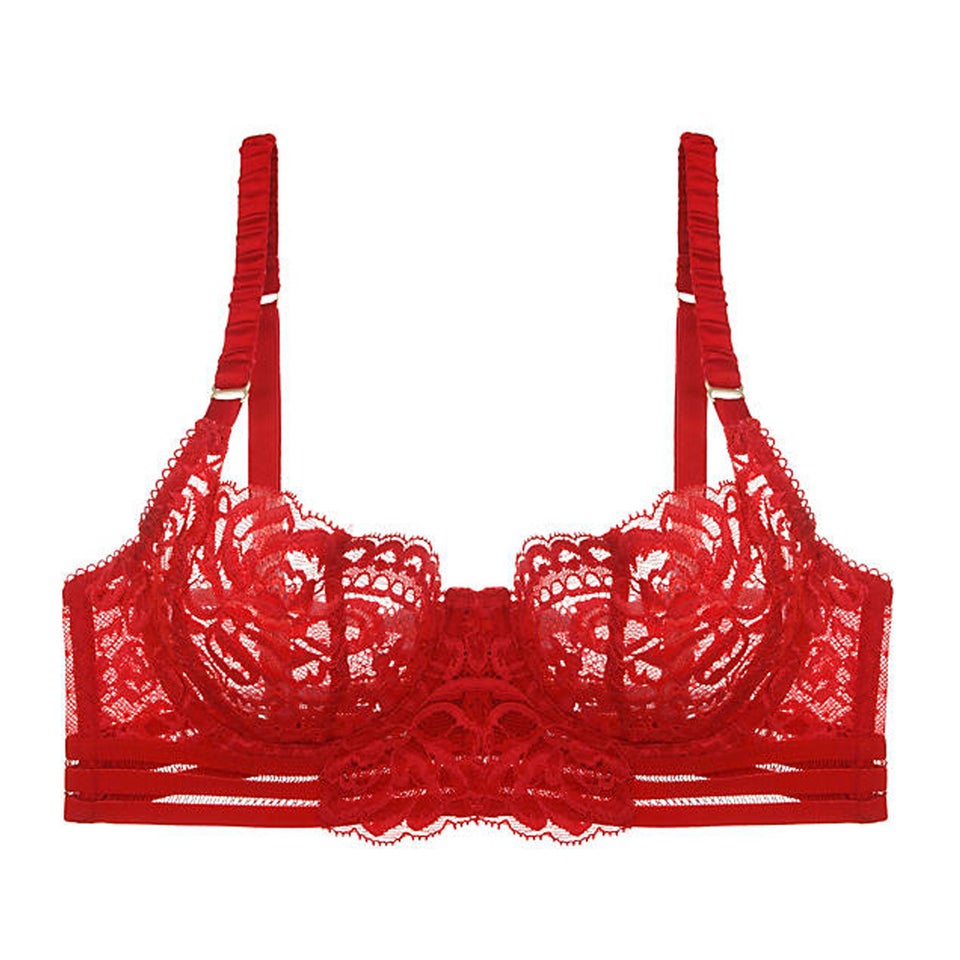 Bras For Women With Large Chests