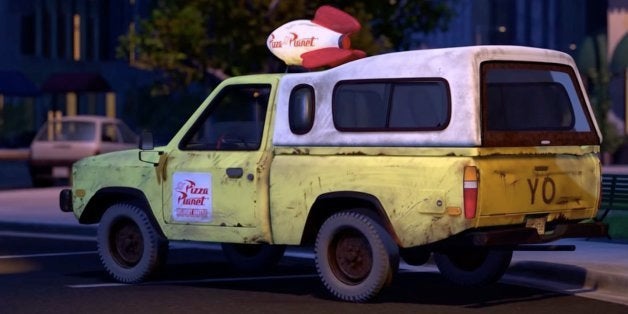 Any devout Pixar fan knows that the animation studio loves sprinkling hidden easter eggs throughout their films.
One viewer claims he found the yellow and white pick-up truck in Brad Bird's 2004 superhero film, but we're not convince. In an attempt to solve this Pixar mystery, The Huffington Post decided to ask the director himself.
While discussing Bird's upcoming sci-fi adventure "Tomorrowland," we asked Bird why the truck seemingly never appears in his animated film. "Oh, is that right?" he said. "I don't know. I was busy making the movie. I didn't think about the Pizza Planet, so I would not be surprised if it was not in there and I would not be surprised if somebody got it in there when they were building the sets."
So wait, it could be in there?! Bird said that he never specifically told the animation team to sneak in the truck or not. "I just had other things on my mind," he said with a laugh.
But there may still be hope for the return of the delivery truck. Bird confirmed that he's currently writing "Incredibles 2," after telling Collider last week that the sequel will be his next film. Maybe Bird's Edna Mode will have an itching for some pizza. "You never know," Bird said.
"Tomorrowland" opens on May 22.

Before You Go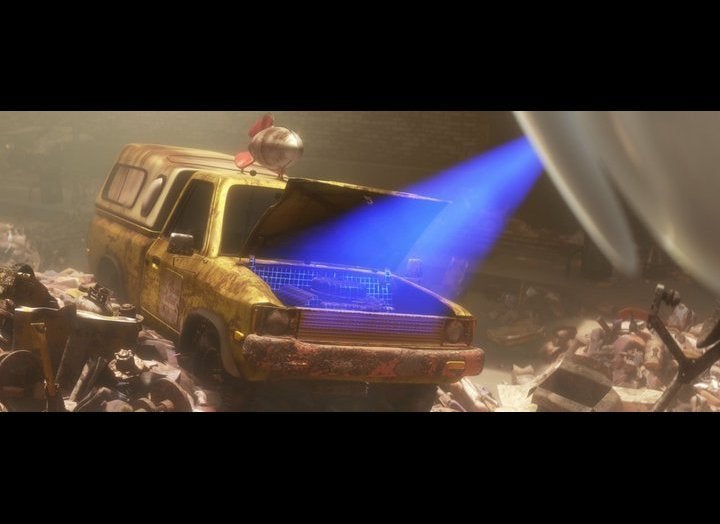 Pixar's Favorite Easter Eggs
Popular in the Community