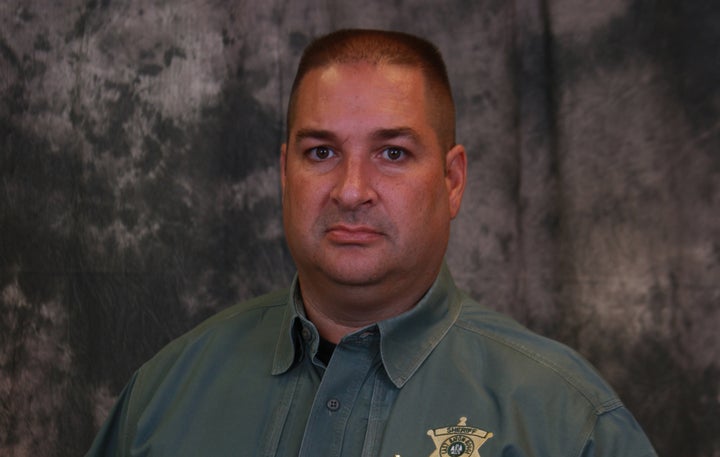 BATON ROUGE, La. -- East Baton Rouge Deputy Brad Garafola died doing what he had done for years ― putting his life on the line to help others. 
The 45-year-old deputy was one of three men fatally gunned down in a July 17 ambush in Baton Rouge, Louisiana. Garafola was shot as he remained by the side of a wounded officer, trying to assist the wounded man and defend him from the oncoming shooter.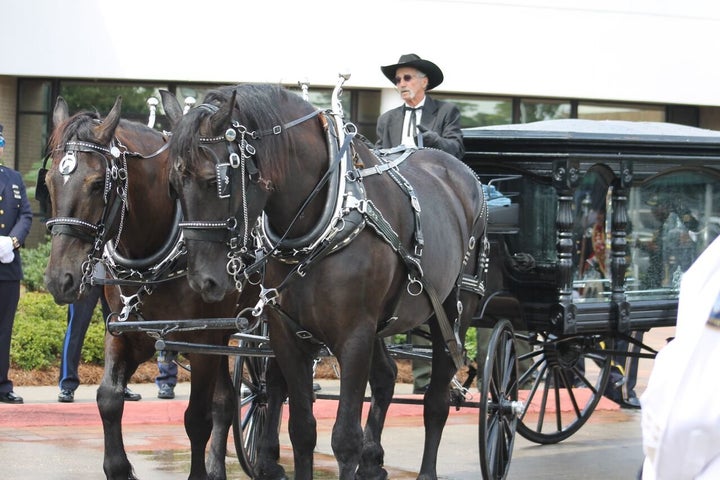 Around 2,000 to 3,000 mourners — many of whom were law enforcement officers from around the nation ― convened at Baton Rouge's Istrouma Baptist Church on Saturday to celebrate Garafola's life. The space got so full that organizers filled four additional rooms with attendees, equipping each with satellite feeds of the funeral.
The slain deputy's casket, draped in an American flag, sat center stage inside the chapel. 
Garafola's family, friends and colleagues remembered him as a brave man who was killed as he tried to help another. 
"Brad ran toward danger... he did so to save his fallen brother... he died a hero," said East Baton Rouge Parish Sheriff Sid Gautreax III. He said burying one of his own was his "worst fear" as a sheriff.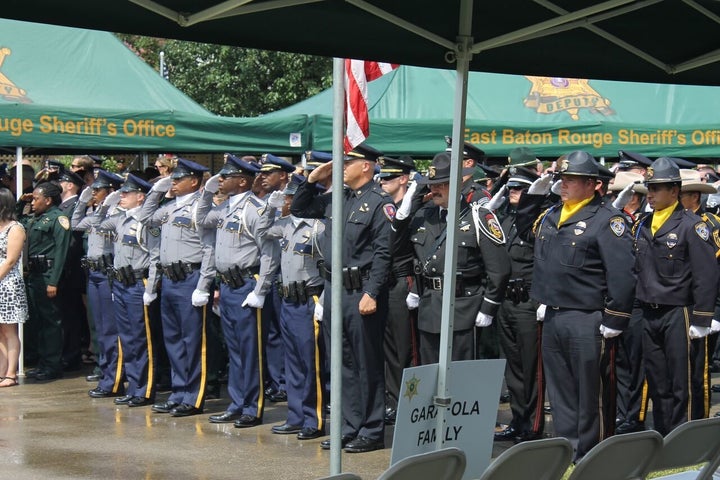 Garafola, who moonlighted as a security guard, had just ended his shift at the B-Quick convenience store in Baton Rouge on July 17 when gunman Gavin Long opened fire. Garafola managed to take cover behind a dumpster, but when he saw another officer wounded nearby, he ran out to assist him.
When Long got to the pair, Garafola did not retreat, but stayed close to the wounded officer and fired back. Long ultimately killed them both.
The gunman was a former Marine who officials believe was targeting law enforcement. Long was fatally shot by a SWAT team member after he started shooting. In addition to killing Garafola, Gerald and Jackson, Long wounded three other officers.
Garafola is survived by his wife, Tonya, and four children aged 7 to 21. He had worked for the department for 24 years.
"He was a loving husband, a son, a friend to everyone," Garafola's brother-in-law, Jaye Cooper, said at the funeral. "Brad was truly loved by everyone... Brad was doing as Brad had always done, trying to help someone else... you will always be remembered as our hero."
Calling all HuffPost superfans!
Sign up for membership to become a founding member and help shape HuffPost's next chapter