When you're pregnant and want to learn the sex of your unborn child, naturally the first thing you do is ask Brad Paisley to help you out.
At least, that's what this St. Louis couple did. During Paisley's Sunday night concert at Hollywood Casino Amphitheatre, the country star invited expectant parents Monica and Kyle Thayer onstage.
The couple held a pink and blue sign and handed the singer a sealed envelope containing the results of their ultrasound. Paisley opened the envelope and surprised the couple with the news: "It's a boy."
The onstage reveal was clearly a very exciting moment for the Thayers, who are already parents to two young daughters.
According to Kyle's Facebook, he'd been asking Paisley to be part of this milestone for some time. He posted screenshots of his many tweets to Paisley, along with the caption, "Persistence pays off."
Paisley himself tweeted a video of the reveal. "So this nice couple brings the results of their ultrasound to the concert...&...this was awesome. Enjoy," he wrote.
So, will they be naming their baby Brad? Guess we'll have to wait to find out.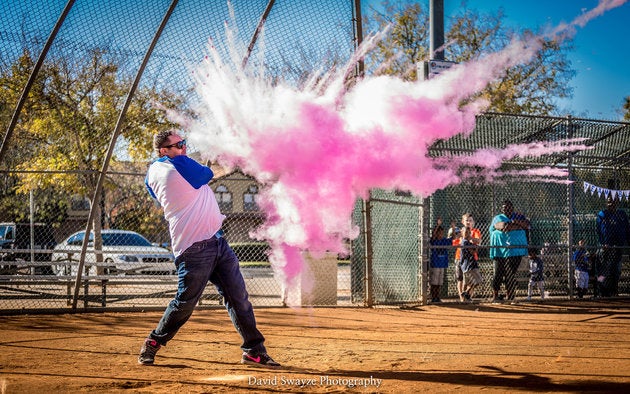 Creative Ways Parents Revealed The Sex Of Their Baby